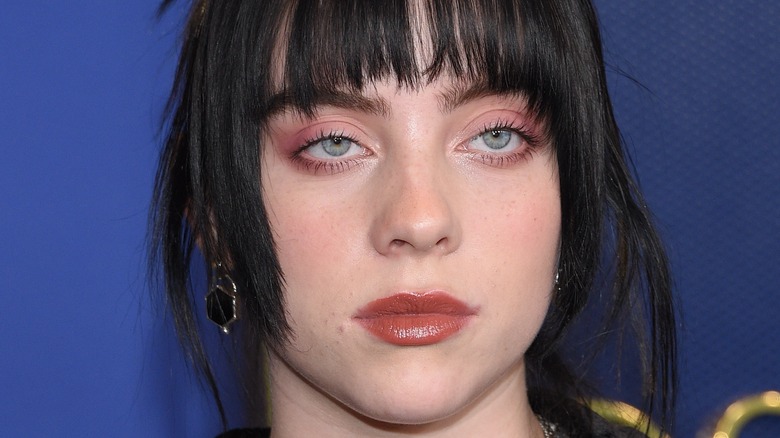 Billie Eilish and The Neighbourhood's Jesse Rutherford are a couple after Eilish split from Matthew Tyler Vorce. The duo has made several red-carpet appearances and are Instagram official. But they ruffled some feathers with their 2022 Halloween costumes, with Eilish dressed as a baby and Rutherford dressed as an old man. Their choice was seemingly a play on the discourse around their 11-year age gap. But Eilish is unfettered by any controversy and continues to gush about him.
"I managed to get ... to a point in my life ... where I not only was known by a person that I thought was the hottest f***ing f***er alive but pulled his ass!" she told Vanity Fair in November 2022. "Are you kidding me? Can we just [get a] round of applause for me? Thank you, Jesse Rutherford, everyone."
While it's great that Eilish is happy about her relationship, some are still concerned about the age disparity — considering Eilish was 20 at the beginning of their relationship while Rutherford was 31. Nicki Swift spoke with love coach Nicole Moore of Love Works Method and TV host of "Reality of Love," and she explained that the couple is very compatible precisely because Eilish is more successful than Rutherford. "It's quite likely that an old soul type such as Billie, who has lived a lot of life in her short 20 years on Earth would be way more compatible with an older man than with someone her age," Moore said. Our expert also decoded the real red flag Eilish's new romance with Rutherford raises.
Could Billie Eilish be putting Jesse Rutherford on a pedestal?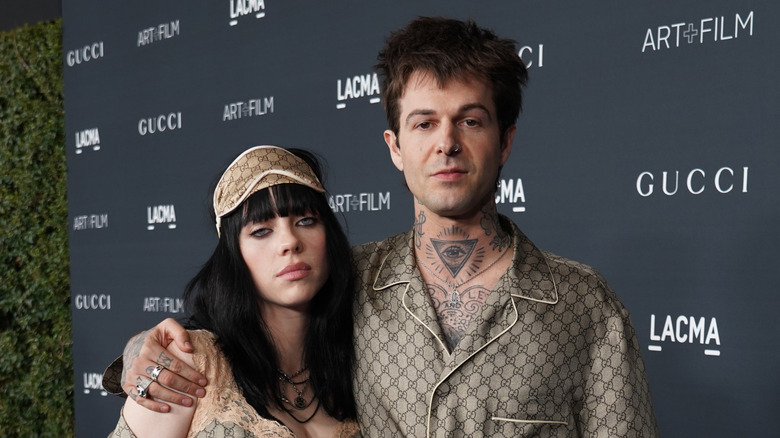 Nicole Moore of Love Works Method told Nicki Swift that Billie Eilish should be careful about putting Jesse Rutherford on a pedestal. Moore referred to Eilish's Vanity Fair interview, during which she expressed pride in landing someone like The Neighbourhood frontman. "Billie is a beautiful, successful woman who accomplished more as a teen and young adult than most adults accomplish in their lifetime," Moore explained. "She has every right to feel like any guy would be lucky to be with her. So, it's a bit concerning to see Billie bragging that she's proud of herself for 'pulling' a guy like Rutherford." Moore worried that Eilish is putting Rutherford ahead of herself.
Moore explained how to navigate a relationship where there's an age gap. "[I]t's crucial that the younger partner not automatically defer to the older partner or see the older partner as automatically better or wiser simply because they were born first," she explained. "There can be a tendency in age gap relationships to enter into a parent-child dynamic whereby whatever the older partner says goes, so it's concerning to see Billie giving away her power so early on into the relationship by putting Jessie on a pedestal."
But Moore ultimately said that the two seem very compatible and have a shot at something lasting. Eilish might have just been excited about her new love in the Vanity Fair interview. After all, aren't relationships great when each partner can't tell who's luckier?
Billie and Jesse share a sense of humor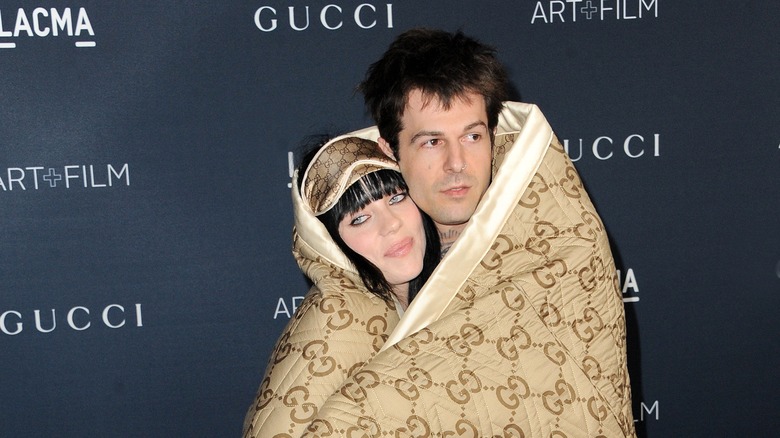 While some fans were bothered by Billie Eilish and Jesse Rutherford's Halloween costumes, which were a baby and an old man, love coach Nicole Moore of Love Works Method thought it was a positive thing. "This kind of tongue in humor and ability to make fun of yourself is likely a character trait that both partners share and something that brings them closer," Moore explained to Nicki Swift, adding that humor is one of the essentials to a long-lasting relationship.
It's not just humor that works as a glue for Eilish and Rutherford. "Billie and Jesse appear to be artistically and intellectually compatible as well," Moore explained. "Billie has said that she is inspired by Jessie and that he inspires her — so it's likely that this couple connects on so many levels, emotionally, artistically, intellectually, and career-wise."
Moore references Eilish's previous relationship with rapper Brandon Quention Adams, called "Q." They split in 2019, per Us Weekly, and Eilish said of the relationship, "I don't think you should be in a relationship super excited about certain things that the other person couldn't care less about." With Rutherford, Moore sees enough similarities that the two can bond over. "Compared to her relationships in the past, this partnership seems the most compatible," Moore explained. "Billie seems to be more compatible with Jessie, for instance, than with her ex, the rapper Q."