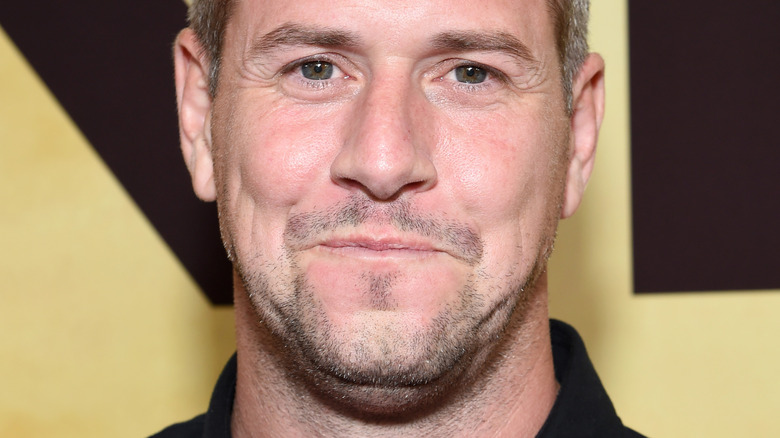 In November 2020, Ant Anstead and Christina Hall filed for divorce and requested joint custody of their son Hudson, per Life & Style. At the time, they emphasized making their son a priority, saying they planned to remain good friends and would communicate regularly about raising Hudson, who was born in 2019.
The seemingly peaceful joint custody took a turn, though. In April, Anstead filed for emergency full custody of Hudson. In court documents obtained by TMZ, the British television presenter highlighted three scenarios — an alleged bad sunburn their son got under Hall's watch, Hall supposedly not revealing positive COVID-19 results, and Hall's use of hallucinogenic toad venom — arguing those were just some of the reasons his request should get granted.
The HGTV star denied the claims, and the presiding judge ruled the incidents weren't enough to justify Anstead's urgent custody bid, according to People. Now, as the custody battle rages on, Anstead has put forth another serious argument — and Los Angeles-based entertainment attorney Tre Lovell gave Nicki Swift the scoop on whether it could hold water.
Lawyer says Ant Anstead's argument is compelling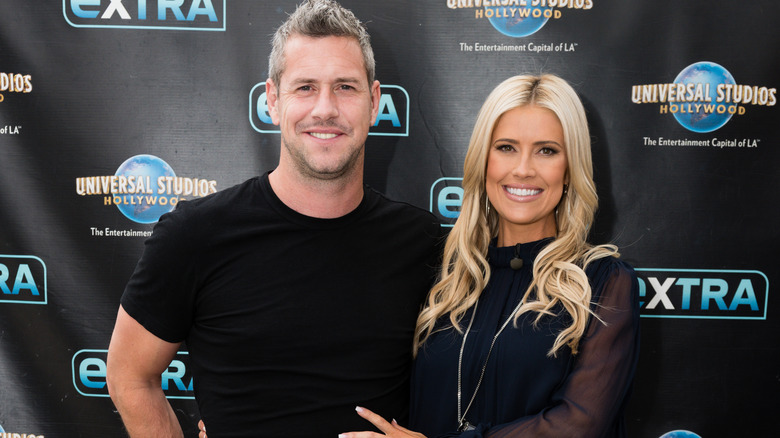 On September 27, Ant Anstead claimed that Christina Hall has been "exploiting" their son by letting him be on television, as well as social media, for marketing purposes. "It is my goal to ensure that Hudson is allowed a childhood that is joyful, healthy, and natural, with as few stresses as possible, and this should be prioritized above creating commercial opportunity and content," he stated in his paperwork obtained by Us Weekly.
Los Angeles-based entertainment attorney Tre Lovell believes the "For the Love of Cars" presenter could have a strong case if the claims are true. "The court has one interest and that is of the child," Lovell told Nicki Swift exclusively. He went on to say that the court will most likely grant Anstead legal custody if they find Hudson is too young to be in a "stressful" reality television environment "where drama and conflict are the goal to garner ratings." He added, "Oftentimes, the court may want to hear from experts on child psychology to educate itself and make an informed decision."
This argument of a child being too vulnerable for the reality television world seems to be the main focus, as Anstead mentioned in his court papers "Toddlers & Tiaras" star Kailia Posey, who according to Page Six, died by suicide at age 16. The television presenter seemingly tried to make a link to his point that, "children involved in television production often have lingering issues that affect their welfare, worldview, and self-image, leaving them diminished and dependent upon the perceived approval of others for their self-worth."
Christina Hall fights back with claims of her own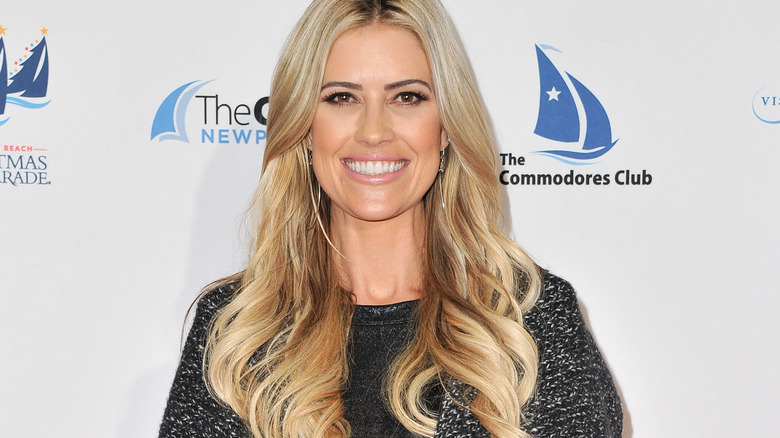 So does Ant Anstead have a case? Los Angeles-based entertainment attorney Tre Lovell exclusively told Nicki Swift Anstead would have to show exactly how Hudson is supposedly being taken advantage of by Christina Hall outside of safeguards already in place, like Coogan's Law. "Labor laws protect minors in film and television and impose various requirements ... to protect children from being unduly exploited," he explained. Lovell also believes that, if Anstead is to lose, going after the companies Hall works with would be a long shot.
The interior designer filed a declaration on September 28 disputing the claims, according to Us Weekly. She called her ex-husband's claims "offensive" and "untrue," stating that the Instagram advertisements she included Hudson weren't "forced," as he was participating in fun and age-appropriate activities. She also claimed that Anstead is guilty of posting pictures of their son on social media and tagging products for potential endorsements, hinting he doesn't have a strong income stream now that he no longer appears on TV. Furthermore, she says the 5-minute ads were recorded on a cellphone opposed to a hoard of camera people.
The HGTV star also has her new husband Josh Hall on her side. On April 29, he posted a photo on Instagram with a caption that expressed his full support of his wife. "Christina and I will always remain unfazed by any outside noise and save the kids from any unnecessary trauma," he stated. He also mentioned that although his wife's children aren't his biological children, he will always support and care for them.