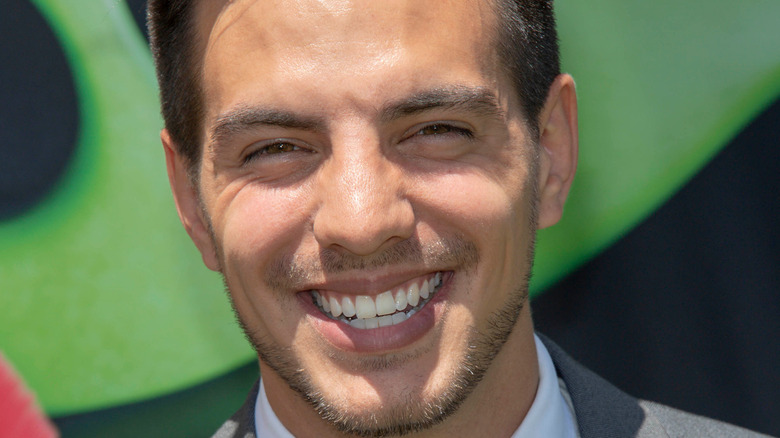 When we ponder the world of cinema, a handful of actors are simply known for career-defining genres. Think of Keira Knightley, praised for her period dramas such as "Pride and Prejudice." What is a drama without Meryl Streep? We can't begin to think about the genre of historical fiction without bringing up Olivia Colman. These actors are synonymous with a certain classification of film. We would be remiss not to present the action film category, with people like Tom Cruise and Liam Neeson at the top of the list. Who are those actors dominated by? Bruce Willis, the 67-year-old legend who has "action" as his middle name.
It's not a Willis film without some sort of street chase, gun sequence, or massive stunt, and the actor's latest project, "White Elephant," does not disappoint. Following a former marine officer's plight, "White Elephant" offers a dynamic ensemble cast, including John Malkovich, Michael Rooker, and Vadhir Derbez. Prior to the film's release, we sat down with Derbez himself for an exclusive interview, in which the Latinx actor revealed to us how special it was to star alongside an action movie icon.
Working with Bruce Willis was a shocking, yet wonderful experience for Vadhir Derbez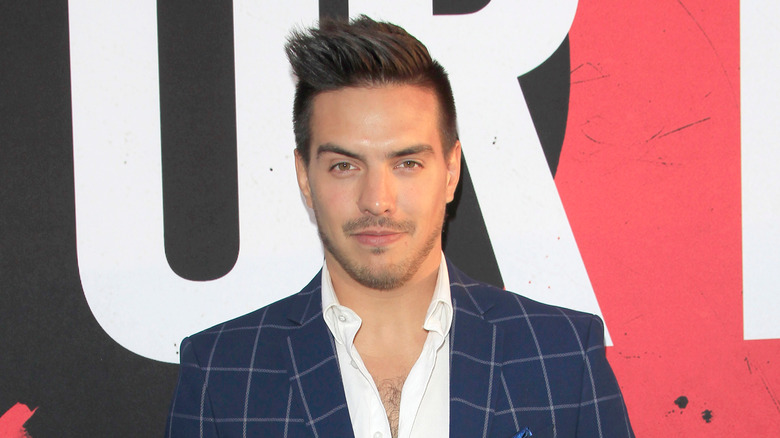 If you've been sleeping on Vadhir Derbez, you need to wake up. The prominent Latinx actor has starred in a number of outstanding Spanish language projects, and is making his way into the English language cinematic world as we speak. He clearly isn't doing too shabby either, starring alongside legendary action star Bruce Willis in "White Elephant." Before the film hit theaters on June 3, we sat down with Derbez to discuss the project, its action sequences, his career outside of film, and more, but of course had to pick his brain about working with such an actor as Willis.
"I honestly was so happy and shocked about the cast. I'm so excited to be part of a movie that Bruce is in," Derbez told us during our one-on-one. "He's such a legend, I admire all his work. So being able to share the set with him and have scenes and just be there, it was just shocking."
Making sure to take in the experience for all it was worth, Derbez told us that he found himself on set simply watching Willis at work.
"I remember sometimes I was sitting and seeing him and I'd be like, 'That's really this dude I used to watch when I was little, like what's happening?'" Derbez told us. We can only imagine.
Vadhir Derbez shares what it was like working with Marvel's Michael Rooker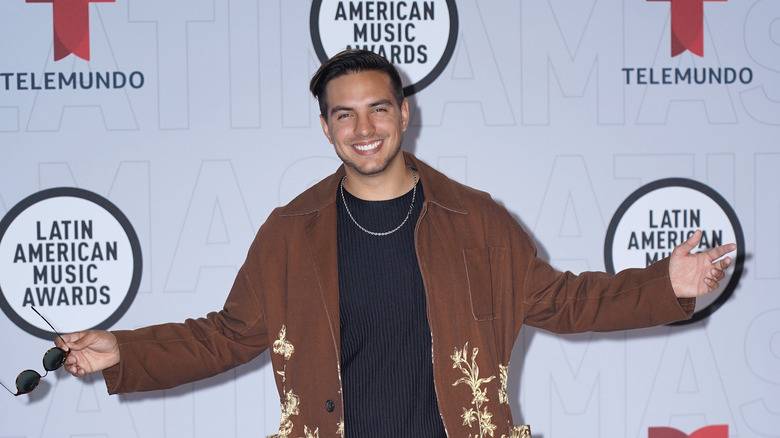 While Bruce WIllis is known for his action-packed films, the world of onscreen exhilaration wouldn't be what it is today without Marvel. Vadhir Derbez got to star alongside Willis in "White Elephant," and he also shared the screen prominently with Michael Rooker, the actor known for bringing "Guardians of the Galaxy's" Yondu Udonta to life. Rooker is a legend in the circles of comic cinema, and Derbez dished about his experience filming with such a legendary actor.
"Michael, he's so much fun. He's crazy. He is insane. He loves making jokes and improvising all the time," Derbez reflected. "We started doing our own lines and adding stuff and playing off each other. So, it got to a point where the director would get the actual scene and then do another take where he would be like, 'Now do it your own style, do it your way.'"
We can't imagine sharing a set with Willis and Rooker, let alone getting to improv with such amazing actors in an intimate setting. Want to know more about the action-packed film and the twists and turns it presents? We're not spoiler-ridden sources! You'll have to head to the theater and check out the film yourself.
"White Elephant" is now playing in select theaters and streaming on AMC+.