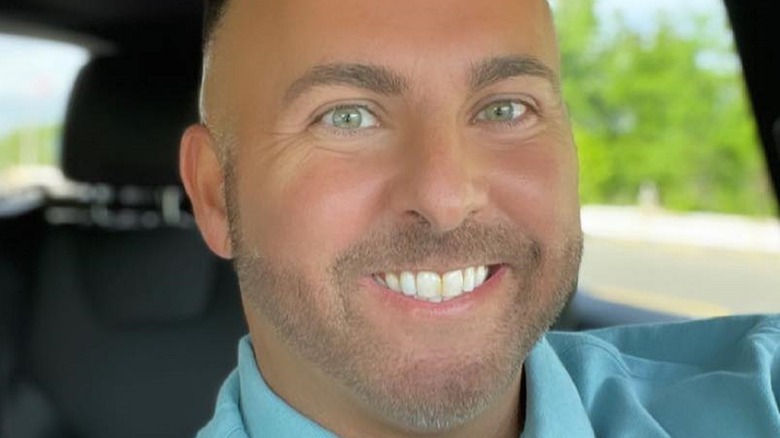 For Season 14 of "Married at First Sight," the collection of Cupid-starved couples ready to be wed to a complete stranger have been as fascinating as ever. And for the Boston-set season's first couple to exchange nuptials, it was likewise just as nerve-wracking to watch as it was thrilling. For the show's premiere episode, which aired January 5, 37-year-old Mark Maher — affectionately known as Mark the Shark — was given the opportunity to find love with Lindsey Georgoulis, an energetic fellow cat-lover.
But as the two laid eyes on one another for the first time at their own wedding, the question every viewer was dying to have answered was: Will this work? And has Mark the Shark found his female counterpart? While you'll have to keep on watching the show to find out, one thing is ultimately clear about Maher's pursuit of love and romance — he's resolutely determined to do whatever it takes.
This is the successful CEO and general manager's second attempt on "Married at First Sight," having applied for the opportunity the last time the show was in Boston. And by all accounts, he's hoping it'll be the final time he ever has to search for a partner, again. In an exclusive interview, Nicki Swift caught up with Mark the Shark to find out whether he was afraid of venturing into the unknown waters of marriage to a stranger, and whether this truly is his redemption arc ...
For Mark, being a shark is more than just a nickname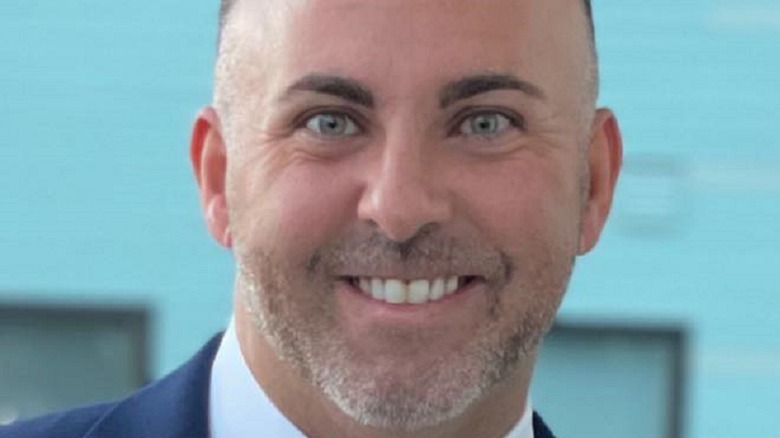 We love your nickname, "Mark the Shark." Was there a part of you that was sad to leave behind your days chatting to women on the boardwalk?
Not at all. The name might have stemmed from my teenage years down at the beach, but now I think the meaning behind the name is just a way of life. If you want to achieve goals and dreams in life, one must pursue it like a shark — attack great moments head on. So, I think married Mark the Shark is definitely a different guy than teenage Mark the Shark.
On a similar note, how do you think the "shark" side of your self will play into your marriage?
I think it will be able to hopefully handle someone like Lindsey — she has a big personality of her own, she's her own kind of shark.
He's ready to turn challenges into opportunities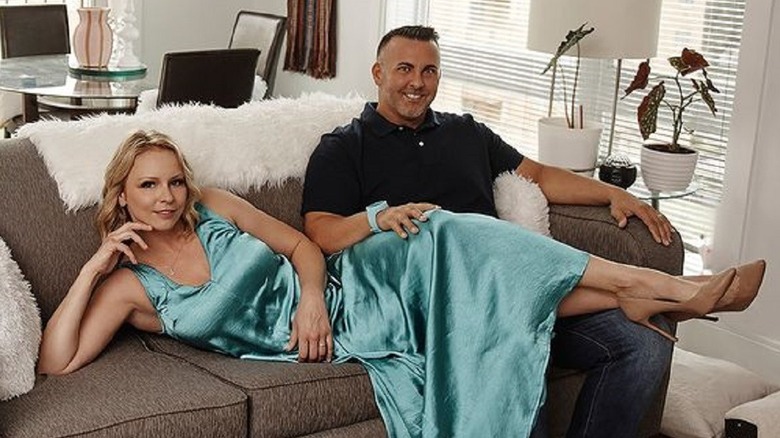 "Married at First Sight" relationship expert Dr. Viviana Coles expressed concern that you were potentially bringing too many responsibilities into a marriage. Do you think that was fair? Have you faced any sacrifices to make it work?
I think when coming into a marriage in this situation, one should be very open-minded as to what you're getting yourself into. So, I don't think it's not fair what either of us bring to the marriage, but how we navigate as a couple through any challenges that come our way. And hopefully they help us grow — rather than looked at as a burden, but a blessing and opportunity.
You're obviously very close to your mom and grandmother. How did they react when you told them you were going to be married so soon and to a stranger?
Well, my grandmother didn't really know what I was doing, unfortunately. But she told me she loved me and was glad to see me when I came and visited her. I showed her the video I made with Dr. Viviana when I got engaged. My mom was happy that I was getting married because it's what I've always wanted — a best friend and partner in life. She just wanted me happy and hoped my wife was local as well.
Sharks don't get pre-wedding jitters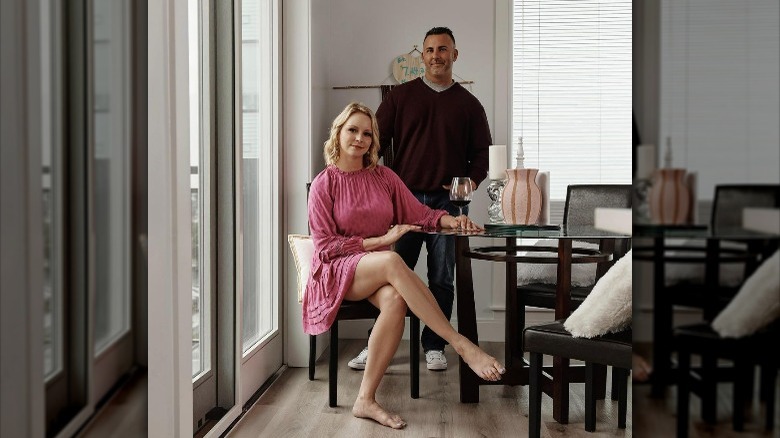 When you found out you were to be married, you seemed as nervous as you were excited, and said "I'm excited for her!" in getting such a great catch of a husband. Did you start to get any doubts about being a great husband, or about your new wife, in the lead-up to the ceremony?
Prepping for the wedding – the day before, the day of, and the weeks leading into it — I would say I wasn't nervous at all. I might have been more nervous about meeting the guys and if we would all click or not. But, the day of the wedding, I was excited, confident, and ready to see my wife.
I've waited 37 years and two seasons in Boston for this moment and I was ready. The only moment I was nervous was seconds before she came down the aisle, and then after that it was time to start this chapter.
Mark's second chance at first sight has been a blessing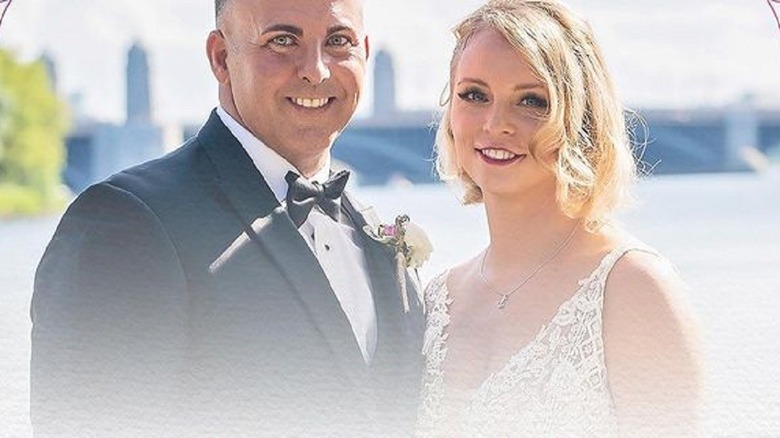 This is your second time on the show, and you've called this season your redemption arc. Whatever happens with Lindsey, has your time on the show given you that sense of redemption?
It's hard to answer this question as I don't want to spoil the season! I don't know if it's a redemption or not but I am glad that I pursued love and "Married at First Sight" when I heard they were coming back to Boston a second time.
I'm glad that I didn't pass on it just because I didn't get picked before. Like a shark, I went back into the water and swam until I got picked for another opportunity at love. I'm blessed that I did in so many ways, and forever grateful for this opportunity of a lifetime!
Follow Mark's bid at redemption on "Married at First Sight" Wednesdays, on Lifetime.