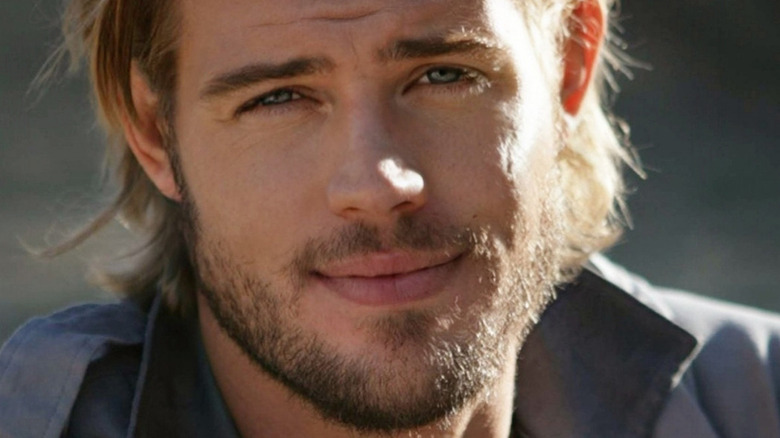 Trevor Donovan is no stranger to our screens, having appeared in "90210," "Texas Rising," and "Melissa & Joey." Now, the actor is back with two new holiday movies: Hallmark's "Nantucket Noel" and GAC's "Jingle Bell Princess." Plus, he's also set to appear at the convention RomaDrama Live! which is aimed at fans of seasonal movies and romantic dramas. The convention allows fans to meet their favorite stars in person, and it's next set to take place in Palm Beach, Florida from January 7 to January 9, 2022.
In GAC Family's "Jingle Bell Princess," Donovan plays a single dad who has to adjust to having a new houseguest over the holiday season. What he doesn't realize is that said houseguest is, in fact, a princess, played by Merritt Patterson. Meanwhile, in Hallmark's "Nantucket Noel," Donovan plays Andy who crosses paths with local toy store owner Christina. While sparks fly between Christina and Andy, Andy's father, a developer, attempts to tear down the town's wharf, much to the dismay of its residents.
Nicki Swift sat down with Trevor Donovan to find out all about his latest holiday offerings, "Jingle Bell Princess" and "Nantucket Noel."
Trevor Donovan is celebrating the holidays on screen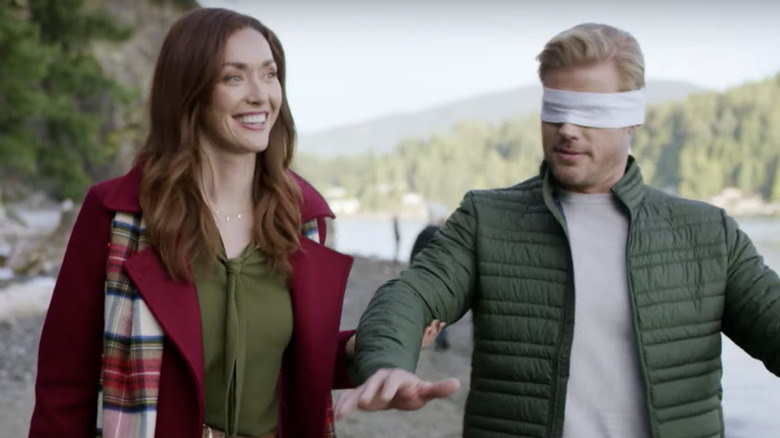 2021 has been extremely busy for Trevor Donovan, who has not one, but two holiday movies out right now. Discussing GAC Family's "Jingle Bell Princess," Donovan told Nicki Swift, "Well, that was extremely fun to play the father. I have a 9-year-old daughter in it, who was just sweet and talented as heck. And I got to act alongside Merritt Patterson who's playing a princess from a fictional Eastern European country. But she gets stranded in my small little Maine town, invited to stay with me and my mother and my daughter." Donovan continued, "My daughter really bonds with her. I'm a little put off by her at first. I think she's just kind of a rich snooty princess, and we don't even know if she's a princess, and a love story ensues. Merritt did a fantastic job. I haven't done a royal type movie in this genre before, so that was a lot of fun. I'd love to do a sequel to it ... there's a real possibility for a sequel."
Donovan also revealed just how busy he has been outside of that role. "I did a movie called 'Nantucket Noel' on Hallmark, which is hopefully going to be re-airing. 'Jingle Bell Princess' on GAC. I just finished a movie called 'The Engagement Plot,' which hopefully will go to GAC or possibly Hallmark or possibly the Up channel." Basically, if you're a fan of Donovan's work, this is most definitely your season.
Stream "Jingle Bell Princess" on Peacock now, and find out more about Hallmark's "Nantucket Noel."