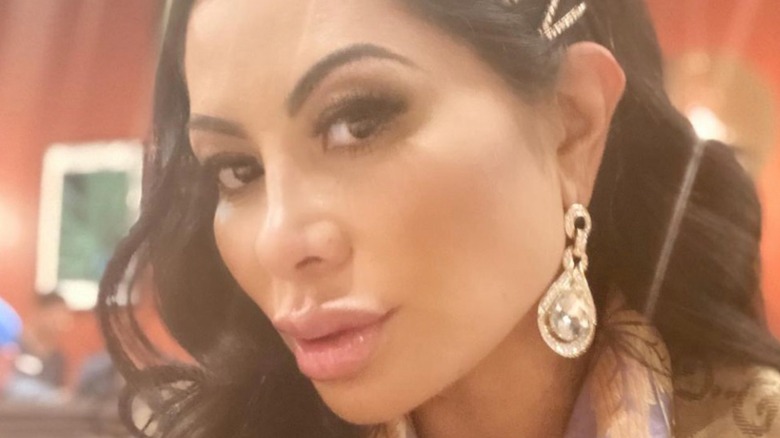 "Real Housewives of Salt Lake City" reality star Jen Shah famous for being "shahmazing" and "shahfabulous" made headlines in March when she was arrested and charged with "conspiracy to commit wire fraud in connection with telemarketing and conspiracy to commit money laundering," per Us Weekly.
Alas, that's only the tip of the iceberg when it comes to the long and arduous Shah saga. On the heels of Jen's right-hand man aka "first assistant" Stuart Smith swapping his innocent plea to guilty on November 19 and the release of ABC's bombshell documentary "The Housewife & the Shah Shocker" on November 29, things aren't looking so good for the fallen Housewife. "I knowingly and intentionally discussed and engaged with other individuals to develop a plan or operation to obtain money by false representation by offering and inducing individuals, many of whom were over 50 years of age or older, to provide money to entities that I and others were involved with," Smith confessed to Judge Sidney H. Stein, per People.
But just how much trouble could Jen be facing now that her beloved chief Stu has flipped? We spoke to Los Angeles County criminal defense attorney Philip Dubé to get the full scoop.
Jen Shah has good reason to worry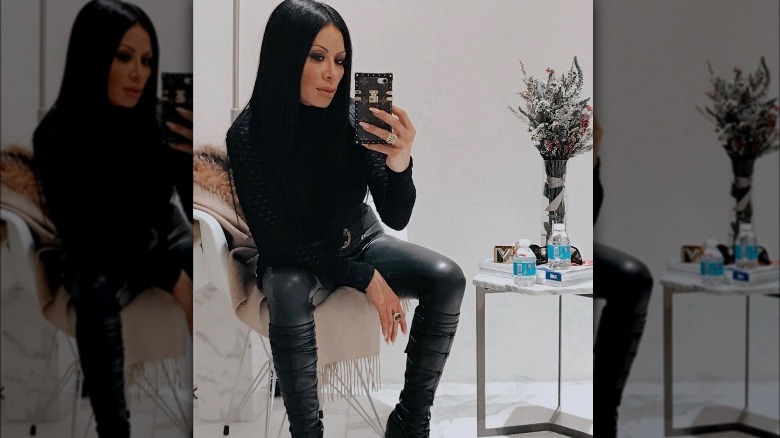 Criminal defense attorney Philip Dubé believes that Bravoleb Jen Shah "has good reason to worry" now that her assistant, Stuart Smith has pleaded guilty. "They are jointly charged in a federal indictment and face 70 years in the penitentiary if convicted. Smith's exposure is sizably less because of the early disposition of his charges. Typically, plea agreements in such situations are born out of an understanding that one defendant who pleads out in lieu of trial will testify, as needed, against a co-conspirator who rejected the plea deal and opted instead for a trial," Dubé explained. "Because Smith acknowledged the factual basis for his plea in open court and is awaiting sentencing, Shah should anticipate many of the sordid details of a rather sophisticated telemarketing scheme be further elucidated at her trial," he added.
According to Dubé, "There is no doubt that Smith is viewed as a virtual treasure trove of evidence by the US Attorney who will call him to the stand to testify against Shah at trial." In short: Jen should get ready for Smith to sing like a canary.
It's up to the jury to decide Jen Shah's fate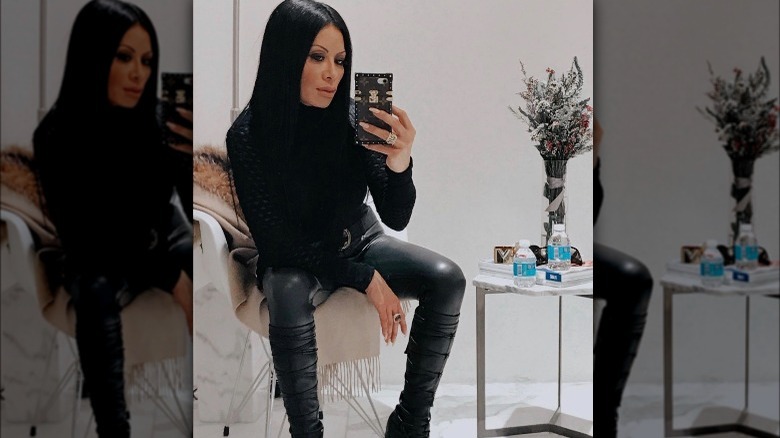 Time can only tell whether or not Stuart Smith will opt to testify against his former employer and friend, Jen Shah. But according to Philip Dubé, an attorney for the Los Angeles County Public Defender's Office, should Smith choose to flip, Shah is in for a world of trouble. "Hundreds of unwary consumers claimed to have been defrauded out of millions of dollars for worthless services sold to unwary consumers, many over age 55, who were in search of business-enhancing opportunities only to have lost out to Mastery Pro, ostensibly the company that provided the worthless services," he explained. "A jury will be hard-pressed to believe that Smith is lying because he and Shah were close business partners, allies, and confidants with no history of animus or motive to fabricate his involvement."
Dubé was careful, however, to point out that Jen's defense team will likely argue that Smith's newfound willingness to testify against her is all in an effort to receive a lighter sentence. Still, Dubé was adamant that he didn't believe "such testimony will move the needle away from the strength of the prosecution's case."
According to Dubé, "the jury will be left to decide if Shah built her opulent lifestyle on the backs of duped consumers including elders," but until then, "Jen Shah is presumed innocent and is entitled to her day in court and to clear her name."