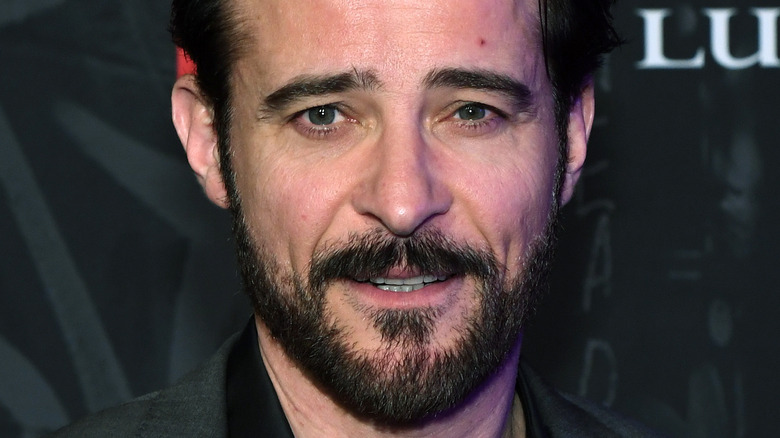 Born in Sibenik, Croatia, Goran Visnjic made his screen debut at age 16 in the film "Braca po materi." Hollywood soon beckoned, and he landed roles in such films as "Welcome to Sarajevo," "The Peacemaker," and "Practical Magic," in addition to romancing Madonna in her 1998 music video "Power of Goodbye."
In 1999, Visnjic was cast in the role that took him to the next level, joining mega-hit NBC medical drama "ER" as Dr. Luka Kovac. Since then, he's been seen in numerous television series, including "Leverage," "Pan Am," "Red Widow," and "Extant," and on the big screen in "The Girl with the Dragon Tattoo," and "The Tribes of Palos Verdes." More recent projects of note include the TV cult favorite "Timeless," Netflix's "The Santa Clarita Diet," Hulu comedy "Dollface," and Amazon's twisted superhero series "The Boys," to name just a few.
In an exclusive interview with Nicki Swift, the actor opened up about some of those past roles along with his latest project, the new horror movie "The Accursed," in which a long-dormant family curse flares up at the worst possible time.
How Goran Visnjic explains The Accursed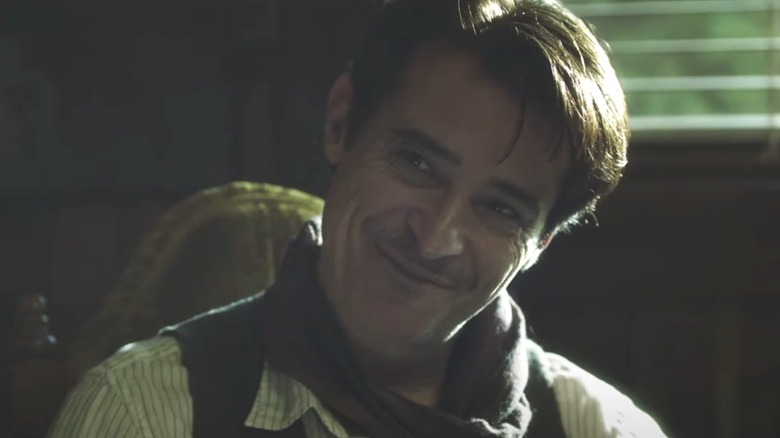 Your latest project is the new horror movie "The Accursed," a very creepy, very scary movie. How do you describe it to people?
The best way to put it is, the story is revolving around Hana, played by really amazing Yancy Butler, and something that we don't know right away is, a couple of decades ago, a curse has been placed on her family because she'd done something horrible. Now, she's been having that curse in check for all these decades, but today is basically a wedding celebration for her daughter. Everything seems to be working fine, everything is great, but what she doesn't know is that somebody is there at that wedding, specifically with the reason to wake up the curse, to punish her and her family, on the most beautiful day, and that's exactly what happens. The movie starts, you see the past, it goes into this beautiful celebration and wedding, but you know something's not right. Some feeling is creeping. This wedding is not going to end up well. It's perfect for Thanksgiving, family time.
When you do a project like this, do you ever reconsider your own feelings or beliefs about a curse, and how it could actually affect someone?
No. You know what? My honest belief, I might be completely wrong, I think it's how much power you give to something over you. That's exactly how much you're going to feel it, so I think if you really don't believe in that stuff and if you live a good life, I think you're fine. You know what I mean? A lot of people give into that stuff and they believe, and a lot of that is happening because of their own belief.
How the actor became a fan of horror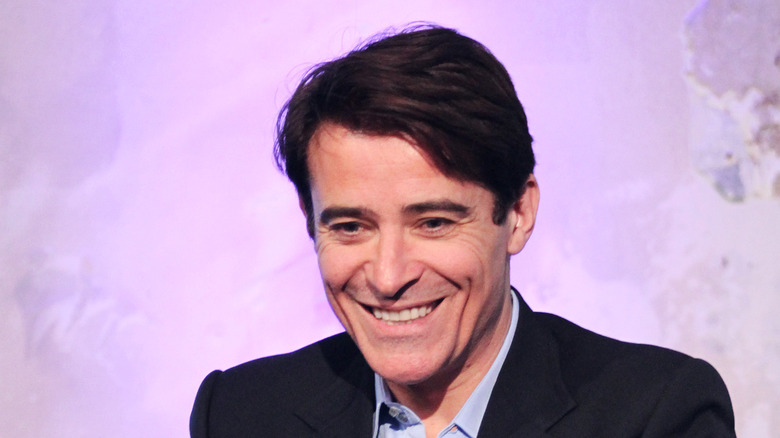 I was looking at the Rotten Tomatoes score for "The Accursed." Have you seen it? It's 95%, which doesn't happen that often. That's an amazing response from viewers who've seen the film.
Hey, I'll take it. Every project you make, you want people to like it. That's one of the reasons we make these things, and especially, this project is [an] independent movie. It's done very much from the family. [Director] Elizabeta [Vidovic] and Kathryn [Michelle], Elizabeta's husband, [executive producer] Mario [Vidovic], Elizabeta's daughter, who plays the lead part, Izabela [Vidovic], they produced it. They built this whole movie with a really small budget and what they accomplished, I think it's really amazing. I'm glad that's working out for them — for us.
Now, correct me if I'm wrong, but I don't recall you doing a lot of horror over the years, but I do see that you've got "Hellraiser" coming up next.
"Practical Magic" was kind of dark comedy, but I did play a guy who's been killed, then he wakes up as a zombie. They kill him again, he wakes up as a ghost, they kill him again. That was my beginning of horror. Then there was a movie about 15 years ago called "Hypnotic" or "Close Your Eyes." That was like a horror. I did that movie in England. I really liked that one. Then it was "The Accursed" and I've just done a remake of "Hellraiser." Yeah, that was interesting. That's going to be a good one, a big one.
A lot of people are really looking forward to that.
I do hope so. I was a kid when I was watching those and I still remember them vividly. When that thing came in and I was like, "Oh my God, are we talking about how these are cool," it's going to be an interesting movie. I can't tell you how it's going to look like in the end. I hope it's going to be great, but from what we've been doing on the set, we've done some pretty cool, amazing things. The director is amazing and the cast, so I think we have all irons in a good spot.
Are you a fan of horror? As a rule, do you watch horror movies, enjoy getting scared?
Oh, no. I'm not a big fan of horror. Now I have to say, with my teenagers, they've been dragging me into theatres lately to watch the horror movies. I kind of started enjoying looking at them next to me, kind of, ah, enjoying being scared. Yeah. I'm warming up my love of horror a little bit.
How a previous project led to his role in The Boys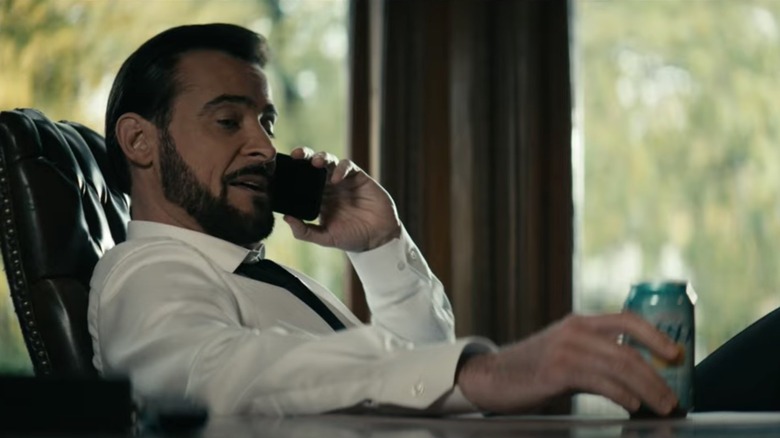 Now you've also entered the superhero genre with "The Boys." What was that experience like for you?
"The Boys," it's my buddy, Eric Kripke, who's done "Timeless" with us. When I saw the first season of "The Boys," I was like, "Dude, I love this. What the hell? It's insane. What did you do?" He was like, "You realize that ...?" I'm like, "Yeah, do you have anything for me?" He's like, "Actually there is a role. Let me think about it." So he called me the next day, he's like, "Yeah, there is this guy ... Blah, blah." That how I ended up doing it. It was awesome, it was a blast. When it comes from the previous relationship, you get a next job, and especially if you're in a really ... You love those people. It's always more than fun to do a job like that.
Given the way the character exited, it seems unlikely he'll be back. [Visnjic's character, cult leader Alastair Adana lost his head, literally, courtesy of head-exploding Congresswoman Victoria Neuman, played by Claudia Doumit]. Then again, with these superhero shows, you never know. Is there any chance we might see Alastair again?
If they introduced a superhero who puts their Humpty Dumpties together, maybe.
Earlier, you mentioned "Timeless." I saw that you had also just played Nikola Tesla on "Doctor Who," another very cool gig. You've certainly got your time travel bases covered.
Yes. Time travel. I kind of had a diploma hanging on my wall.
Had you been a fan of "Doctor Who" previously? It's been around for such a long time.
Yeah. Yeah. I have to say, when [Christopher] Eccleston came on, when there was a new reboot of the show, I was watching it, pretty much, for a couple of seasons after that. Then, it's just life and everything was, I got a little bit lost, but I always had it in my mind, "Oh, I need to go back and do more." When it came to do Tesla, it was a brilliant opportunity. I loved the show. That was a fun job.
Starring in Timeless was 'a bit of a rollercoaster ride'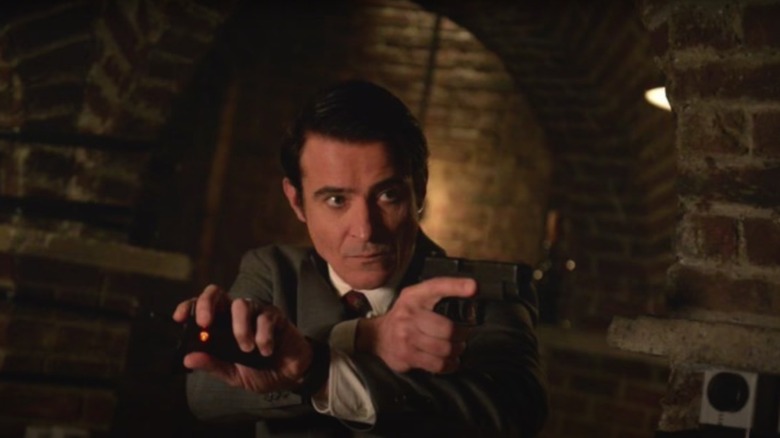 When you get to do these projects, where you get to pretend that you're traveling back in time, does that ever make you think, "Wow. You know what? I really would like to travel in time." Is there any place that you would like to go, any particular place in time, you would want to be?
It's a very complicated issue. I'm a huge sci-fi fan and I've read tons, and my mind immediately goes, "Oh, so if I go back in time, I would love to see so and so," but then I start freaking out. What if I do something wrong? What if I eliminate myself out of this universe? Or you go back to fix a mistake and upon fixing that mistake, you actually create the universe that's actually much, much, much worse than it was in this. We've been talking a lot about the Second World War on "Timeless," actually, how you would change certain events, not so many people get killed. But then what if you actually do something that makes it, I know it's kind of horrible to say, could it be worse? But it can always be worse. Those mental experiments, they come quite often when you think, but I would love to see how they were building my hometown cathedral in the 15th century, back in Russia. I would love to see how they build the Pyramids. I would love to be there when Jesus was walking with a cross, and the scene from "Ben-Hur," there's plenty of that.
"Timeless" had that amazing fan following, where they literally brought the show back after it was canceled so that the show could go out on its own terms. What was that experience like for you?
It was a bit of a rollercoaster ride. I didn't like how we went on and off, on and off, on and off. It's a bit stressful, to be honest with you, as an actor, with your plans and what you're going to do. But to know that you have such a huge support from a relatively small group of people, was a bit frustrating because you were like, "How come other people didn't see it?" How come ... We were always asking, "What happened with that show? How come it just gets ..." We got so many great, amazing fans, but it didn't catch this train that it spreads a little bit further away. It was so much enjoyment building that show, working on it, that it was so much frustration that it didn't continue. Because, in my opinion, it was really ... I would've watched that show for seasons.
If [it continued and those] seasons were as good as the first one and the second one, I would be a vivid watcher of that show, even if I'm not in it, just as [part of the] audience. I was a little bit disappointed that it actually didn't continue, because we all believed that we had a great project on our hands.
ER will always be a career highlight for Goran Visnjic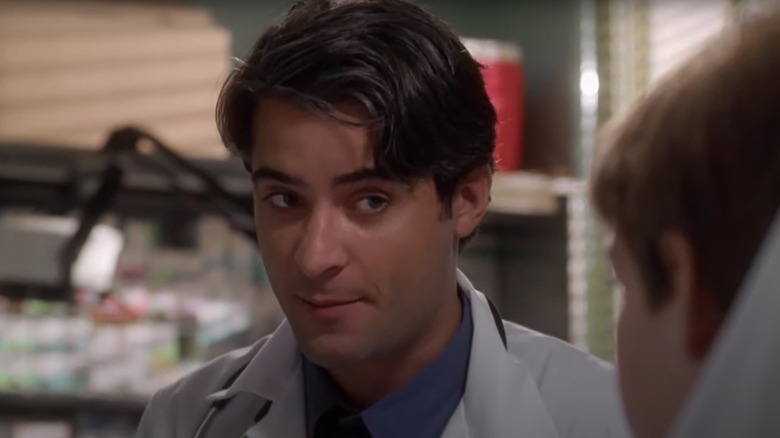 Now that we're in this era of streaming and all these shows, that from the past are suddenly being rediscovered by new generations, are you noticing that people are suddenly talking to you about "ER" more than they ever did before?
"ER" has been always part of my life. It's been always talked about wherever you go. It's the biggest thing I've done, obviously. It's a normal thing. I'm not seeing anything more now than it was like seven, five, three years ago. It was a big show. That was a properly big show. We had numbers, I remember when I came on the show, we were having about 30 million people watching the show every Thursday. Come on, 30 million people. That's insane. That was live TV in the U.S. only.
They'll never have numbers like that again.
It's impossible now with streaming and everything, there is just the ... The pie has been cut into so many smaller pieces that you just can't put it together, in that perspective.
In terms of other projects, you've got "Hellraiser" coming up, anything else on the horizon.
No, no, nothing right now. No.
When it comes to what you've done in the past, which projects really stand out for you, that you really have the fondest memories of doing?
That's "ER," definitely. Lately, from the things I've done lately, it's "Timeless." TV shows, mainly, because you spend more time on a TV show, you create better connections with people on a TV show, because it lasts for longer. I would say "ER" and "Timeless."
It also seems like TV, now, especially in this era, the stories are deeper and more complex than what you can do in a two-hour movie.
Well, technology changed a lot. Visual effects changed a lot, storytelling, streaming, all that has [come to the point] that you can actually do a "Wheel of Time" now. You can do "Game of Thrones." You used to be ... I'm seeing "Dune" now, the movie, and I saw David Lynch's movie, one of my favorite movies. I don't see why this new movie was made, in all honesty, but that's me. The TV shows like "Game of Thrones" and "Wheel of Time," you can actually do that properly on a TV show. You couldn't be making a movie like that. It wouldn't work. The story's too complex. Streaming, great.
When you kick back and watch a little TV, what kind of things do you like to watch?
I like to enjoy a good fantasy, sci-fi show. I've been just watching "Wheel of Time." I've been watching "Cowboy Bebop." Oh yeah. I don't know. I love "The Great." I love "The Great." I don't know. I watch a lot. I can't even remember now. I need to think about ... But this is like lately. I literally, last night, I watched "The Great" and I watched "Cowboy Bebop," and a few days ago, my wife and I watched "Wheel of Time," because it's only three episodes. We're waiting [for] a new episode to come out.

"The Accursed" is currently available on VOD.