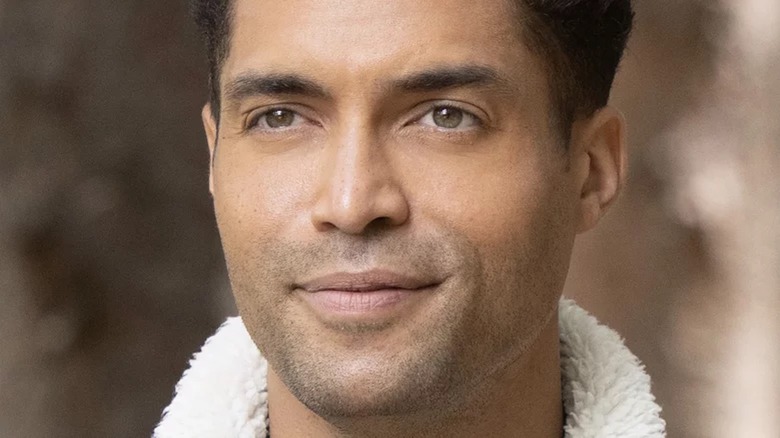 The holiday season is upon us, and Lifetime is here to fulfill all of your festive film needs. First up is "A Picture Perfect Holiday" co-starring Tatyana Ali and Henderson Wade. In the adorable flick, Ali and Wade play rival photographers Gaby and Sean who enroll on a Christmas photography course in an idyllic mountain town. They're unexpectedly thrown together when they're accidentally double-booked in the same cabin, and hijinks immediately ensue, especially when Sean (Wade) gets out of the shower and greets Gaby (Ali) while wearing nothing but a towel.
Speaking with Nicki Swift, Wade, who's appeared in everything from "Riverdale" to "Swamp Thing," revealed that he'd jump at the chance to make a sequel to "A Picture Perfect Holiday." Wade explained, "Well, I mean, I will say this, if the opportunity did present itself, I would jump to work with Tatyana, this cast, and this crew again."
Nicki Swift caught up with Henderson Wade to find out what it was like working with "The Fresh Prince Bel-Air" star Tatyana Ali and how she reacted to her co-star's fandom.
Henderson Wade was most definitely starstruck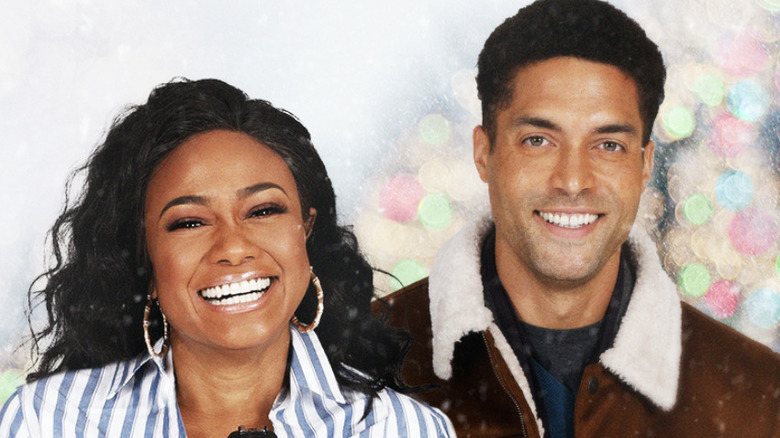 Henderson Wade and Tatyana Ali have incredible chemistry in Lifetime's "A Picture Perfect Holiday," but that doesn't mean that Wade wasn't a little starstruck when he first met "The Fresh Prince of Bel-Air" alum. "Oh, goodness gracious. What can I not say about working with Tatyana? I mean, she's got such an incredible pedigree when it comes to not just acting, music," Wade told Nicki Swift. "... She has this really uncanny ability to just put everybody at ease, because I get to set and the first thing I think is, 'Oh my God, it's Ashley Banks,' 'Fresh Prince [of Bel Air],' and all that's running through my head."
Luckily for Wade, Ali is used to people referencing the classic TV series. "And I remember she was the first one to get out ahead of it and acknowledge it," Wade explained. "She was like, 'Yes, look, I worked on 'The Fresh Prince.' And I was like, 'Oh my God, thank you so much. Oh my God. Got so many questions.'" Wade continued, "She has that history in the biz. Everything just led to and lent itself to us just hitting it off really quickly. And that works for the characters. And so, we were really able to find and carve out those moments to build Sean and Gaby's relationship gradually."
"A Picture Perfect Holiday" is streaming on Lifetime now.