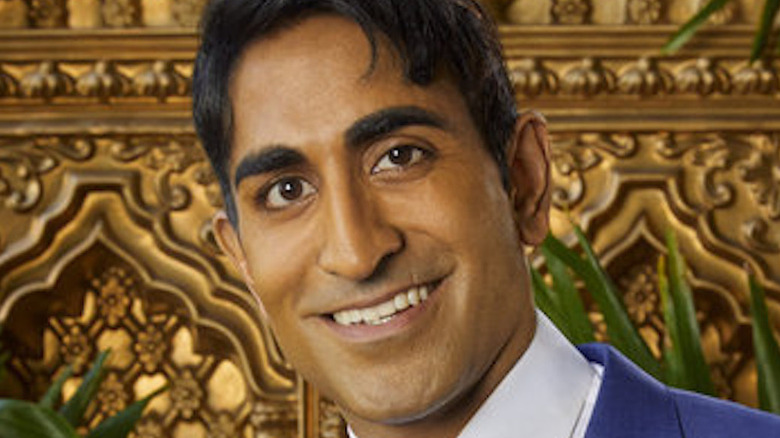 Relationships are at the heart of Bravo's unscripted hit "Family Karma," and none have been as compelling — or quite as tumultuous — as Vishal Parvani and Richa Sadana's. Although Season 1 ended with Vishal's proposal after nearly nine years of dating, Season 2 quickly picked up with Richa returning the ring and the two working to overcome problems with distance, their relationship, and families. What does that mean for viewers? As Parvani told Nicki Swift in an exclusive interview: "A lot more endearing moments, and a lot more, I guess, tears, as well."
"I wish I could say it's a smooth path, but that's not life," Parvani admitted. "We have a lot of ups and downs, and you're going to see a lot more of that." Still, this season has already shown them navigating their growing pains in a mature way. On social media, Vishal revealed that the two started couple's therapy, although the unconventional pair seemed to tackle their problems in an equally quirky way, going head-to-head in giant plastic bubbles. Sadana even opened up to her mom about their relationship in the July 21 episode, stating, "I have put you over him always, and I think now we need to put ourselves first."
Still, opening up your private life to the world isn't easy. "There's no such thing as a perfect relationship," Parvani said. "I think you get to see both of us grow and embrace more open communication with one another."
They maintain a 'normal' relationship, even though their lives are televised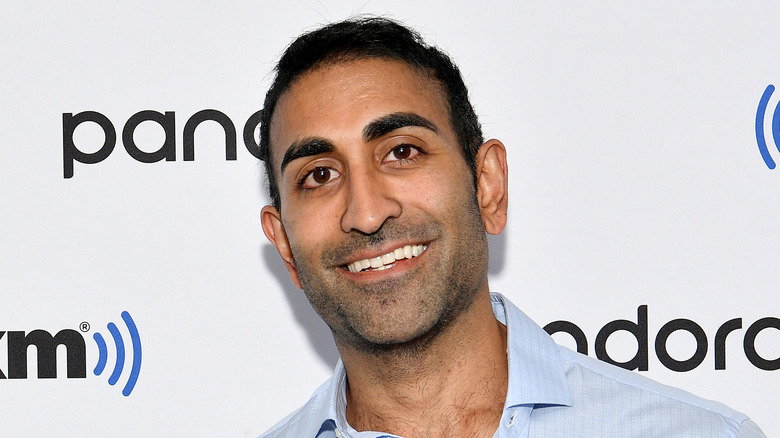 Vishal Parvani and Richa Sadana have certainly seen their lives change with the premiere of "Family Karma," but Parvani told Nicki Swift that their newfound fame hasn't affected everything — namely, their relationship. "I wouldn't categorize us as anything but normal," Parvani said. "We've been in a relationship for nine years, so that's already something that's going against the grain where, I guess, in our culture, really if you're dating someone for one year, you're typically getting married within that first year."
As "Family Karma" has shown us, there are a lot of different ways to navigate cultural norms and traditions as Indian Americans, and Vishal and Richa are determined to do things on their terms. "I don't think [outside pressure has] ever really affected me and her, I think the pressure is just: Are we compatible enough to move it forward?" he said. "Because if it was up to anyone else, we would be married already, but it's not up to everyone else. It's up to me and her."
Considering the couple has spent this season on the mend and Vishal hinted at plans to potentially propose to Richa again, perhaps there's another Indian wedding in the show's future. We'll just have to wait and see when the season finale airs on July 28.
"Family Karma" airs on Wednesdays at 9/8c on Bravo.