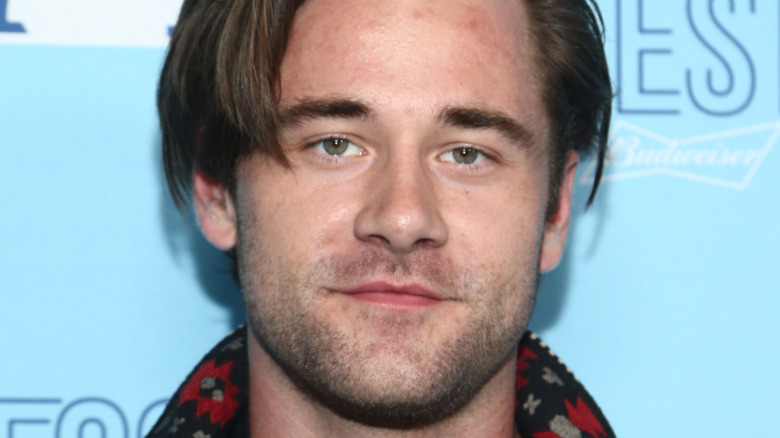 Luke Benward might only be 25, but he's already been hitting our screens for almost two decades. From his early roles in movies including How to Eat Fried Worms and Because of Winn-Dixie, to his Disney Channel days, to his recent love interest roles in Dumplin' and Life of the Party, Benward has been making a big impression on audiences for quite some time.
Now, the actor is back with the film Wildcat, a thriller about a journalist called Khadija (Georgina Campbell) who is taken hostage by a militant group while on assignment in the Middle East. Benward plays a soldier who is held captive in the same cell as Khadija, with much of the tense film taking place in one small room. Directed by Jonathan W. Stokes, Wildcat hits select theaters on April 23, and is available on Digital and On Demand from April 27.
Nicki Swift sat down with Benward to find out all about his exciting new movie Wildcat, what it was like working with some of Hollywood's biggest stars, including Melissa McCarthy and Nicolas Cage, and what he's been working on during the pandemic.
Luke Benward is excited for you to see Wildcat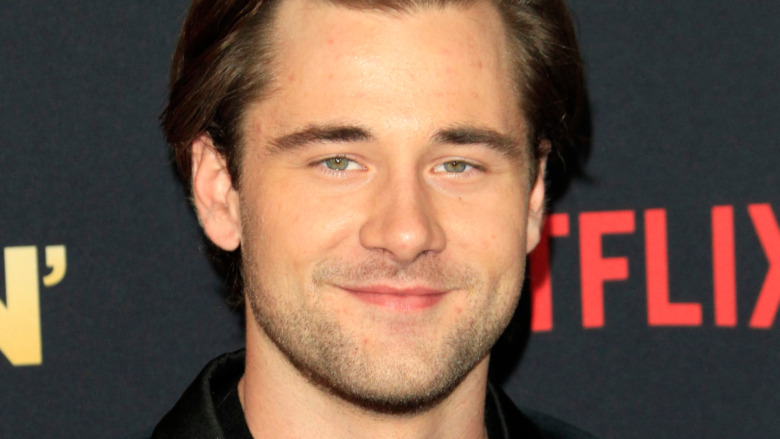 You're here to talk about Wildcat, which is a really great thriller. What drew you to that movie?
Thank you. Yeah, the cool thing about it is, I try and describe it, and it's equally a drama as it is [a] thriller, I feel like, and that was one of the cool things. It's very rare that something in that genre has the levity and the emotion that Wildcat does. Obviously that, as an actor, was something that was a dream. It was something that was so intense, but so connected and well done, and Jonathan W. Stokes is a phenomenal filmmaker and a great collaborator. That all drew me to it initially.
What drives me in this industry is art that changes people and forces them to feel and think, and I got done with this script on my first read and I needed a breath. It was tough. It was tough on the page even, and tough in the sense that it's intense, but also tough in the sense of it's very introspective and it allows for a lot of liberties to be taken by the audience, and I thought that was beautiful. I got done, and I immediately responded and was like, I would kill to be a part of this project.
Wildcat was an intense filming experience for Luke Benward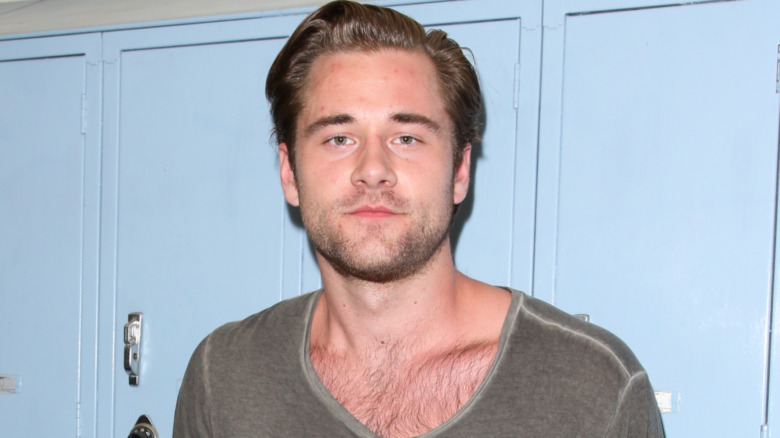 Wildcat is really tense, and so much of the movie takes place in just one room. What was that like filming? Was it really intense?
Sure. Yeah, yeah. It was very concentrated, which I think is good for the overall product. I was anticipating a very intense process, so I think that helped alleviate some of the stress, but it honestly was overall really refreshing, because with the one set, a lot of the intangibles are thrown out the window, as far as, weather or blocking rehearsals and all that kind of stuff, because you know what you're working with, so that helps. But also it allowed for us to shoot in sequence, which is something that's unheard of. Especially with the arc of what this story is. We cut back on our diet, and so we were able to grow or digress with these characters and track the emotion that they were going through, and so that was really cool. It was like the middle ground of film and play. When I read the script, it felt like a play, because it was so dialogue heavy and there wasn't a ton of stage direction, but obviously, through the filming process, it was the daily couple of scenes, shoot it a bunch of times, move on, so it was an interesting middle ground between the two.
Luke Benward and girlfriend Ariel Winter love working together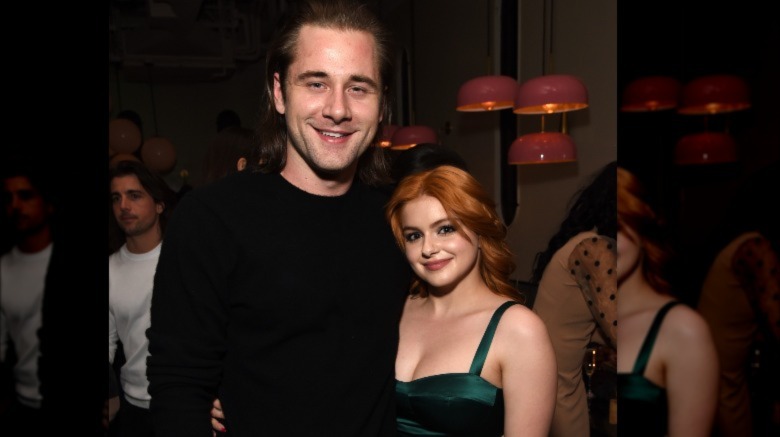 You shot a film called Don't Log Off during quarantine. What can fans expect from the movie?
It's fun. It's fun. It's lighthearted. It doesn't take itself too seriously. It's a really easy watch. It's got a lot of comedy. It's definitely more in the sense of a comedy thriller, and we shot it over quarantine with a bunch of our friends and just had fun, and we shot it over Zoom, too. Yeah, so it's got some experimenting to it, and honestly, speaking of plays, it kind of felt like a play, too, because it's a lot of dialogue and the directors, writers, they come from a stage background, and so they approached it as a play, too, and it was a blast. We're in the editing process now. Hopefully, we have a cut that we all feel good about here soon that we can shop around, but I think people will enjoy it. It's fun.
You star alongside your girlfriend, Ariel Winter, in Don't Log Off. What was it like working together?
Oh, it was awesome. It was awesome, yeah. We also produced it. We worked very closely in all facets. I'm very — the creative energy of like — it's all going to work out. She is an incredible producer, all the details taken care of. I would literally be up s***'s creek without a paddle without her, so it's been great. We're producing a couple more that we're trying to get off the ground right now, and out to some talent. I've also written a couple of scripts that we're shopping around, and I have a short I directed that she produced.
Luke Benward wants to direct films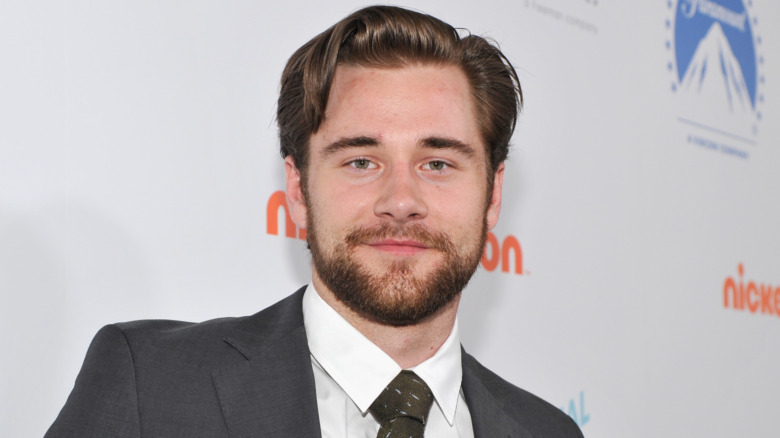 We saw that you produced and directed a project. Do you have plans to direct movies in the future? Is that what you're moving towards?
Yeah, that would be the dream, for sure. I really enjoyed that process. I've always been so enamored and found myself really paying attention to the directors I've worked with in the past, and the distinction between what makes a good director and what makes a not so good director. It was really cool to test out those theories on set and see what kind of director I ended up being. Obviously, I'm green and still figuring it out, but I really, really, really enjoyed the process and enjoyed that creative control. Yeah, we're off to festivals now, and hopefully, we get into some good ones and whatnot, but yeah, the goal is to continue doing that, because I love films. I love the art of filmmaking in all facets. I'm doing that in my free time as well, but acting is the forefront.
Luke Benward on Melissa McCarthy: 'She's the pinnacle'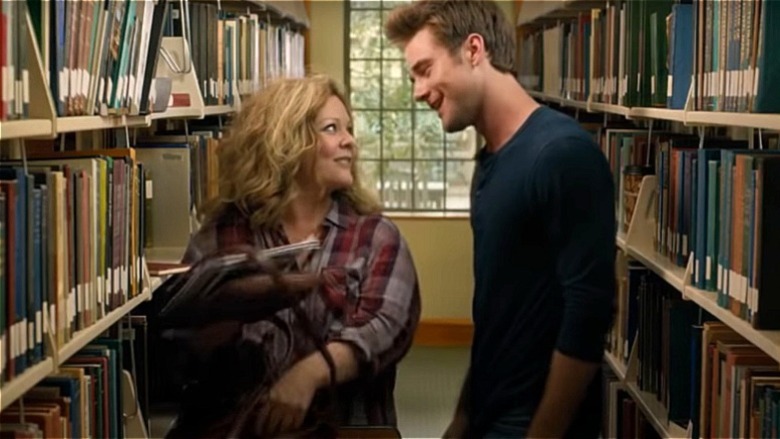 You've already worked with some amazing stars like Jennifer Aniston, Channing Tatum, Nicolas Cage. What are some of the highlights of your career?
Oh, for sure. I did the movie [Grand Isle] with Nicolas Cage pretty recent[ly], that was a fun one. He's awesome. Yeah, it was great. He's so committed and so passionate about what he does. It's so cool to see that, and we really connected on screen. It was a similar thing with Wildcat, really where, because of the passion and connection to the art, we were both there to swing for the fences, whether we were on screen or off screen, and it ended up showing in the final product. He was awesome.
And I will forever sing the praises of Melissa McCarthy. She is exactly like they say. "Don't meet your heroes," but meet Melissa McCarthy, because she is one of the best human beings, so sweet and creative and giving and funny and inviting and warm. She's definitely one of the highlights. I'm lucky enough that I've been invited, they didn't do one this year because of the pandemic, but invited to their Christmas party every year.
Oh wow!
I know. I don't even know how I made it into the circle, but I did, and I'm so thankful because they're incredible.
You won't beat that.
Yeah, she's the pinnacle. Her husband [Ben Falcone] directed that movie [Life of the Party], as well, and so I was able to really connect with both of them. They're hilarious. All of [their movies] are so distinct.
Anything else readers should know before you leave?
Just I'm excited for people to see Wildcat. It was one that I felt immensely connected to, and as I said, I think that it's really true art, and true art inspires and convicts, and I think that, that's what this film does. I'm really excited for people to see what we did. We really put ourselves out there and put ourselves through the ringer, and I am proud of the piece we made. Yeah, I'm stoked.
Wildcat hits select theaters on April 23, and is available on Digital and On Demand from April 27.