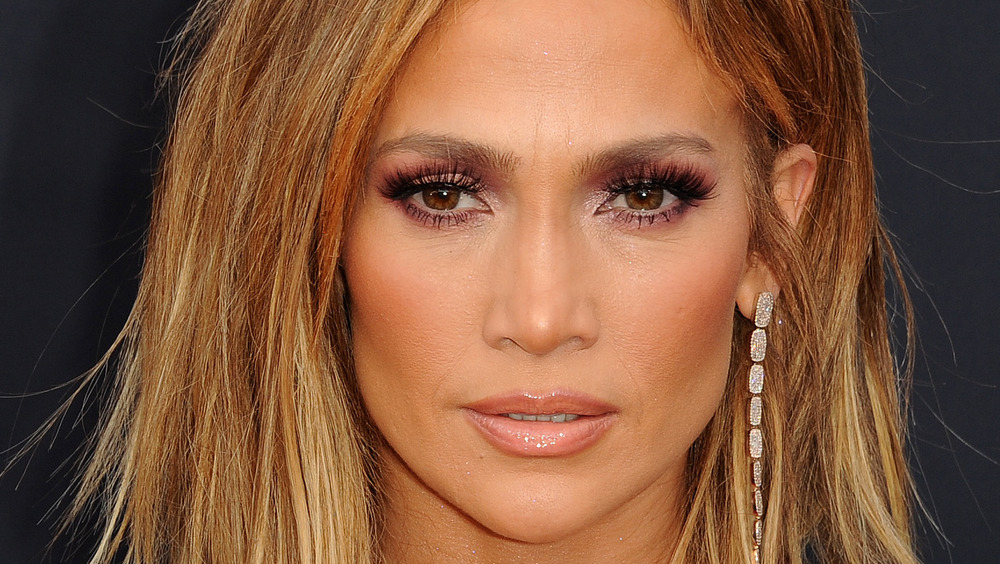 Jennifer Lopez was married to Marc Anthony for a decade. They tied the knot on June 5, 2004, and they finalized their "amicable" divorce in June 2014, according to the LA Times. Lopez and Anthony announced their decision to split in July 2011, three years after they welcomed their twins, Max and Emme. While Lopez and Anthony are still on good terms today, going through a divorce is never easy. It gets more complicated — and more emotional — when you have children, which was the case for Lopez and Anthony. These days, the two are great at co-parenting, but they have certainly gone through plenty of ups and downs over the years.
Nicki Swift caught up with Rebecca Zung, Esq., divorce lawyer and partner at Long, Murphy & Zung, to talk about Lopez's divorce from Anthony, and, specifically, the one thing that hurt J-Lo the most. Keep reading to find out what that was.
Jennifer Lopez really wanted to stay married to Marc Anthony forever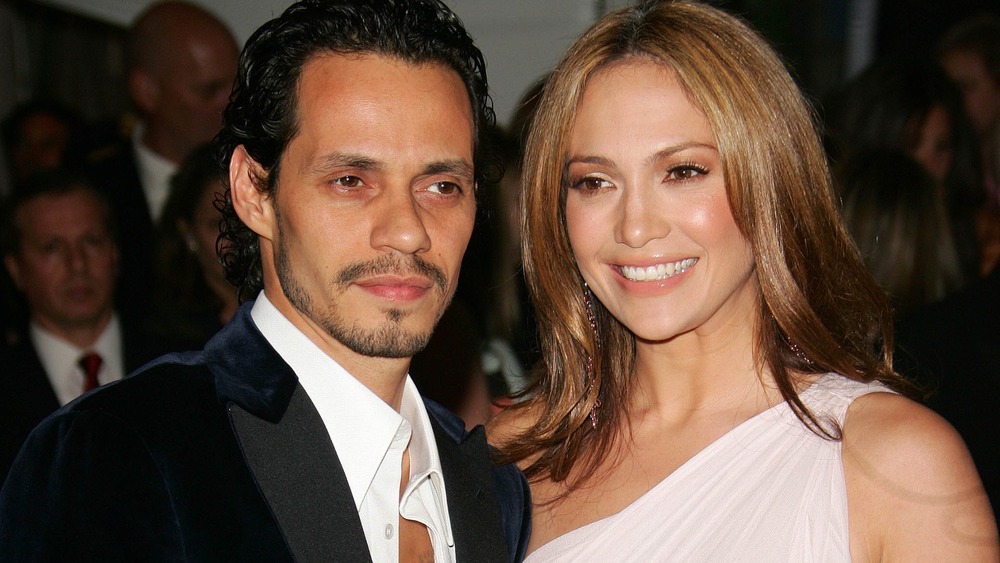 Jennifer Lopez really wanted to make her marriage work, not just for herself, but for her kids, too. Rebecca Zung told Nicki Swift that Lopez "grew up in a family where divorce was not an option," and pointed out that, although J-Lo had been divorced previously (Ojani Noa, 1998, and Chris Judd, 2003), she didn't have kids at the time. It was no secret that Lopez wanted things to last with Anthony. She really felt that he was her "one." In an interview with HuffPost's Arianna Huffington, Lopez shared that she was "terrified" when she first realized that her marriage was "falling apart."
"This is not working. I'm not happy. This is not good. What do I do? I have these two small children.' It was so tormenting and anybody who's gone through it knows that. And then going through it in the public eye just adds that little bit of extra ouch," she said at the time. She echoed these thoughts in her book True Love, per HuffPost. "When I married Marc, having already been through the disappointment of two divorces and a broken engagement, I wanted so much for our marriage to be 'it.' Marc was my guy, the one. The father of my children, the man I was going to grow old with," she said.
So what went wrong? Keep reading to find out what Zung had to say.
Why did Jennifer Lopez and Marc Anthony divorce?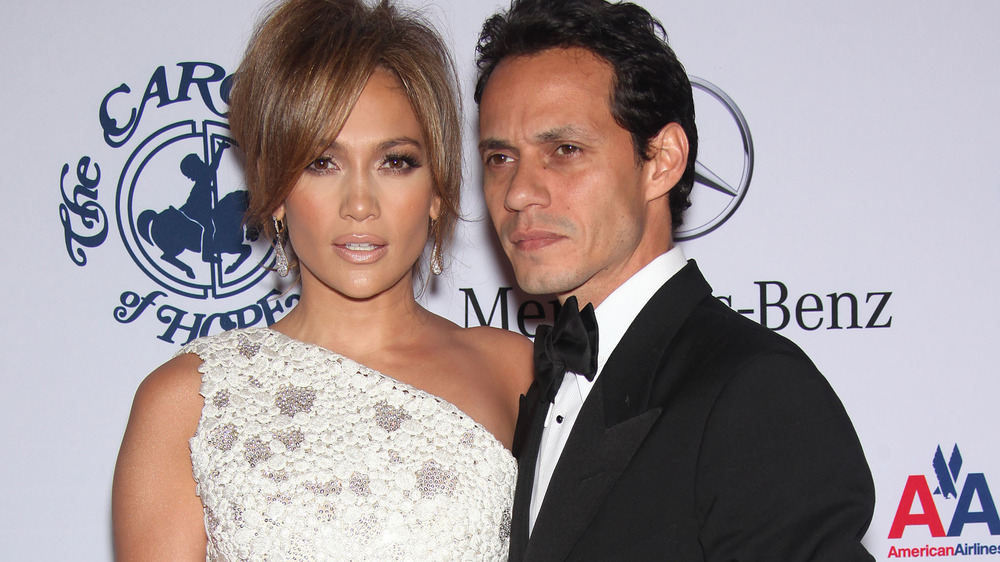 "There seemed to be a number of reasons that the marriage didn't work," Rebecca Zung told Nicki Swift about Jennifer Lopez and Marc Anthony's split. "For one thing, her star was on the rise during the marriage, while his seemed to remain fairly stagnant. While his hit singles were scarce, she was hosting 'American Idol,' starring in movies, on the covers of magazines, and enjoying a string of number-one singles. That did not bode well for Marc, who apparently, not only didn't celebrate and support her in her success, but actually resented it," Zung theorized.
Other rumors about the couple's marriage included infidelity, which Zung said J-Lo had "somewhat acknowledged" were true. "I've always said that the three deadly sins of marriage are what I call the Three A's – Abuse, Addiction and Adultery," Zung said.
And while Lopez tried to hang on, she soon realized that she just wasn't happy.
Jennifer Lopez tried to preserve her marriage, but it 'eroded her self-esteem'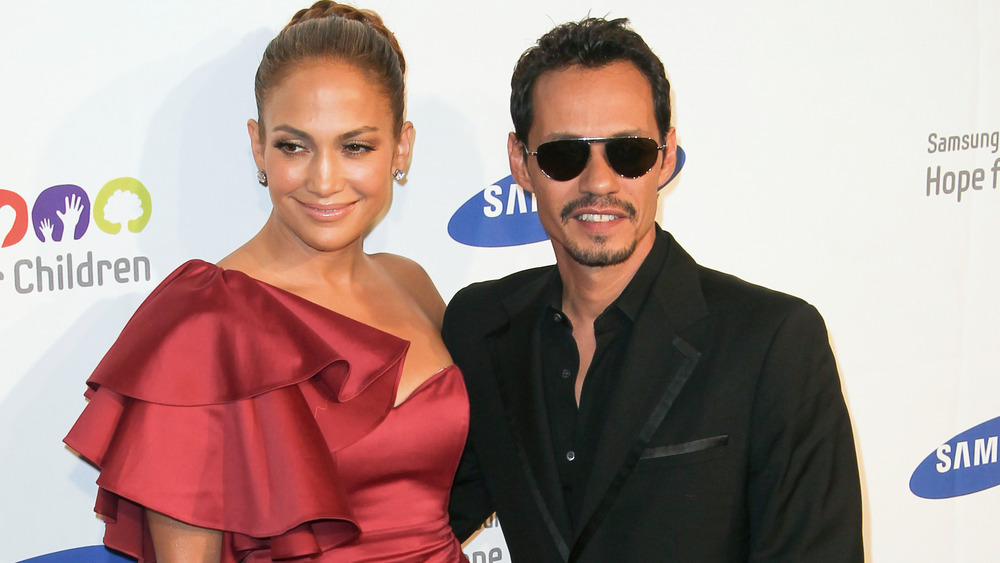 Despite Jennifer Lopez's best efforts to navigate her marriage, she was supposedly unhappy. Rebecca Zung tells Nicki Swift that "it eventually eroded her self-esteem," and went on to say that Lopez "recently stated in an interview that during her late 30s, which is when she would have been divorcing Marc Anthony, that she was going through therapy, and the topic of self love came up." Zung pointed to a specific J-Lo quote.
"I remember when I was going through therapy at the beginning, you know, kind of in my late 30s and there was a lot of talk about loving yourself and I was like, 'I love myself.' But obviously I was doing all these things in like my personal relationships that didn't seem like I was loving myself, but I didn't even understand the concept of it. It took time and it's a journey and it's still a journey for me," Lopez said in a January 2021 interview, according to E! News.
In regard to it "still" being a journey, Lopez is currently engaged to former baseball star Alex Rodriguez, though their relationship is said to be on the rocks, according to Page Six. The two reportedly broke up, but got back together, and are trying to work "through some things," which is what they told TMZ. Lopez knows from experience that relationships take work.
Jennifer Lopez knows the pain that comes along with divorce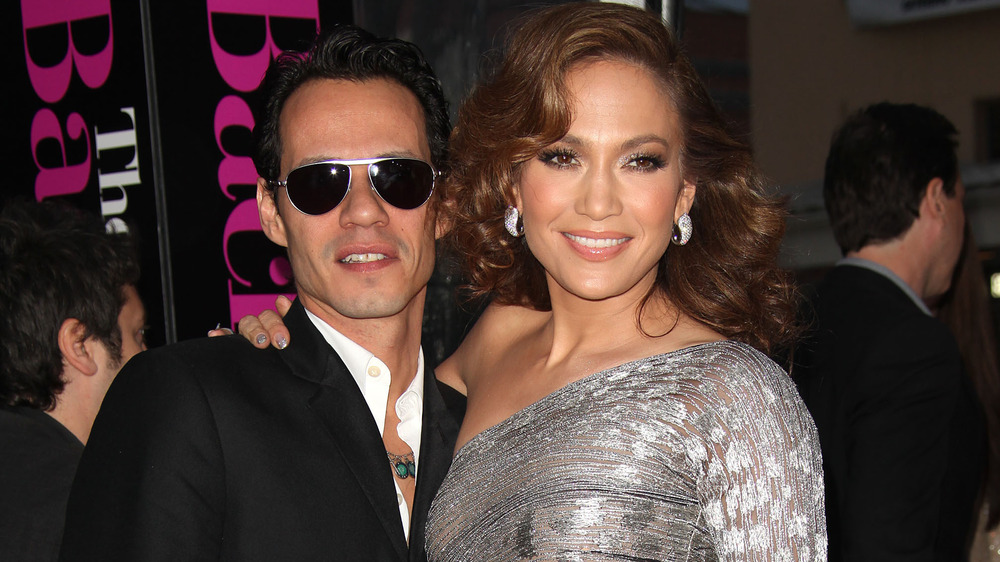 Jennifer Lopez also knows what it's like to not be able to save a marriage. She knows how it feels to admit failure, and to go through the roller coaster of emotions that come with ending a marriage. Rebecca Zung tells Nicki Swift that "leaving someone is a 'soul decision,'" adding that's how it seemed for Lopez when she left Anthony, mainly because she was so determined to make things work.
Nicki Swift asked Zung what would be the one thing that hurt Lopez the most in her divorce. And Zung's answer was simply: "That she had to divorce at all. That she had to admit that her marriage had failed and wasn't able to give her children the stability of having two parents who were married forever, which is what she had grown up around in her own childhood," Zung said.
Over the past few years, Lopez and Alex Rodriguez have blended their families; Lopez's two kids and A-Rod's two kids are all close. So, even though they don't have kids together, Lopez likely wants to be 100% sure that she's ready to dive into another marriage, in hopes that she doesn't ever see another divorce.