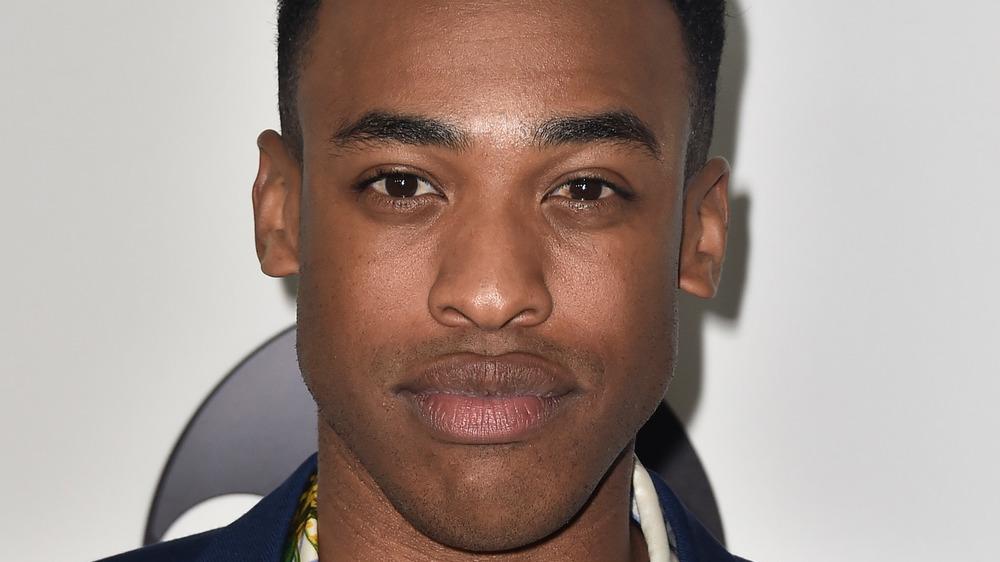 It's likely that you recognize Titus Makin from one of his many memorable TV appearances or from his music career as Butterfly Ali. From his arc on Glee to his stint on Pretty Little Liars to an unforgettable one-episode appearance on Grey's Anatomy, Makin has been making an impact in Hollywood for quite some time. And since 2018, the actor has starred alongside Nathan Fillion on ABC's The Rookie, the popular police procedural show set in Los Angeles.
Now in the middle of its third season, Makin is enjoying his time on the show, telling Nicki Swift, "It's been fun. I mean it's definitely presented its challenges at times. Just story content wise, knowing what's appropriate, knowing what's going to ruffle some feathers. Kind of anticipating how the audience will receive certain things, but it's been a roller coaster and I've learned a lot. So it's been good for me."
However, Makin was faced with a tough decision ahead of the third season of The Rookie, and he even considered walking away from his role as Jackson West altogether. Nicki Swift caught up with the actor to find out why he decided to stay on The Rookie, and what changes have been made to the show for its third season.
Titus Makin helped make some changes to 'The Rookie' Season 3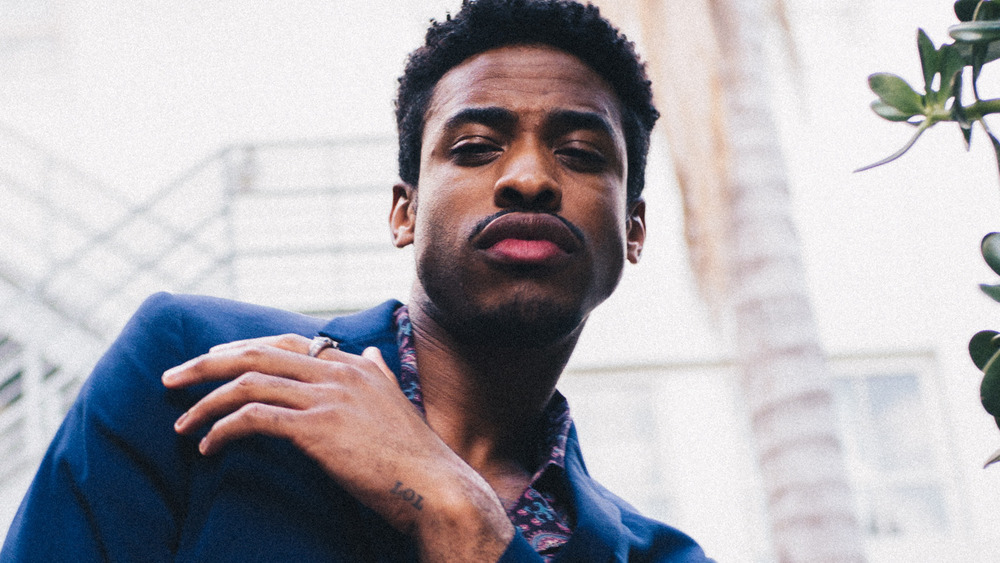 In 2020, the Black Lives Matter movement gained global attention following the deaths of multiple Black people in the United States involving the police. As a result, Titus Makin was compelled to speak up and discuss his role on The Rookie with its showrunner, especially since he plays police officer Jackson West.
"Yeah, so I did have concerns before starting to film Season 3 and I just brought them up with our showrunner and he so graciously addressed them, allowed me to sit with it," Makin told Nicki Swift. "And we met in a really beautiful middle space, and I couldn't be more than thankful that that conversation did happen, because obviously they were probably going to attack the topic in some way potentially." He continued, "I'm definitely happy that I kind of stood my own ground and took the strength that I was learning to take the stance, even during this time, to kind of speak and see what my own opinion kind of cultivated."
Discussing The Rookie's inclusion of the Black Lives Matter movement, Makin said, "In my personal opinion, it made something really nice and special, and I was really grateful to approach that topic on the show."
Titus Makin is conscious of portraying a police officer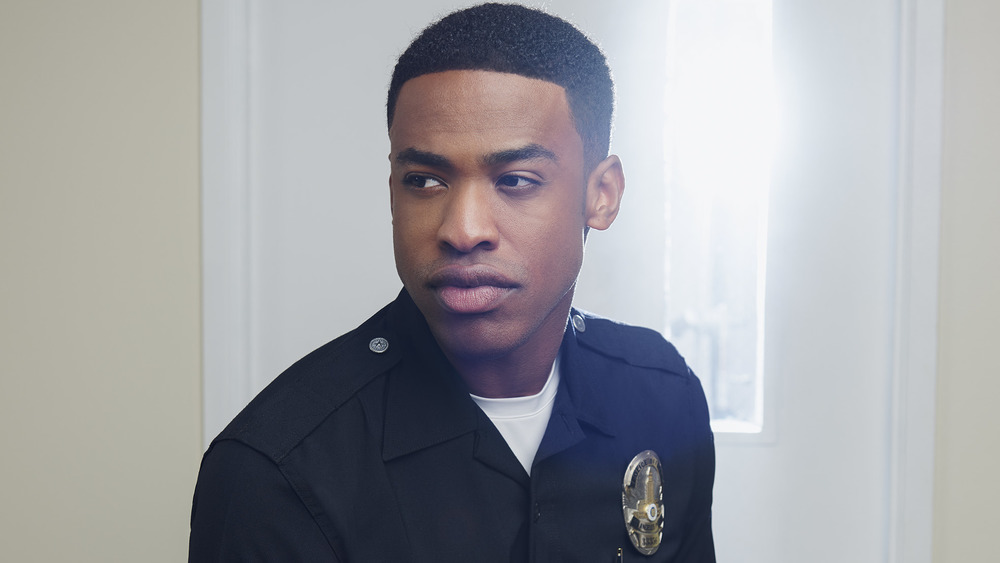 As well as being a part of the conversation regarding how The Rookie would cover the Black Lives Matter movement, Titus Makin wanted to make sure that his portrayal of a police officer in Los Angeles was accurate. "As far as playing a cop, it's been challenging for sure," Makin told Nicki Swift. "It's one of those things that, sometimes on TV shows, they can kind of glaze over things and make things look prettier than they are in real life. So I've definitely always been worried about that with any cop show that it's like, okay, well, that's the Hollywood version. What is the real life version?"
Makin continued, "We've been doing a really good job, in my opinion, specifically, Season 3 of touching on reality, then letting people have an escape from reality and kind of have a place where there is some more lightheartedness and comedy aspects, but still filtering in the truth. So it's been good, Season 3 specifically, in my opinion for that matter." Makin added, "I genuinely don't know if they were going to do this particular thing anyway, but, if not, I'm happy I spoke up."
Titus Makin on how the pandemic has affected 'The Rookie'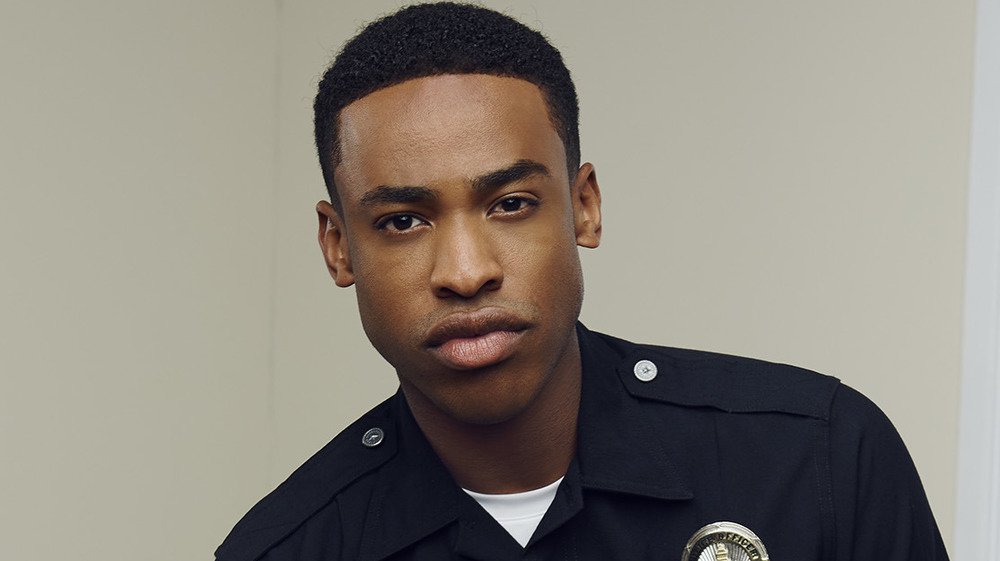 Most TV productions have been impacted in some way by the coronavirus pandemic, and that means that many actors have found themselves unemployed, or their shows put on hold. "The harsh reality is it was a hard pill to swallow even having this conversation [about incorporating the Black Lives Matter movement] before Season 3, because it's COVID," Titus Makin told Nicki Swift. "There's a lot of things going on in the world and to have a job at all is a huge blessing. So it's like the harsh reality is, I would gladly come back [for Season 4] obviously for the pure fact that I love acting, but on top of that, all of us need income and all of us need to be working."
Discussing whether he will be back for a potential fourth season of The Rookie, Makin said, "So absolutely, but obviously not without invited conversations, which they've always opened up the doors for us to have tough conversations with them." He continued, "The income and the job opportunity isn't worth compromising my moral compass, so if there was anything that did come up that I didn't agree with, that is something I would still be willing to step away from." However, it sounds as though the team behind The Rookie is committed to listening to its actors, and won't shy away from including crucial current events in its narrative.
The Rookie Season 3 returns for new episodes on ABC on March 28, 2021, at 10/9c.