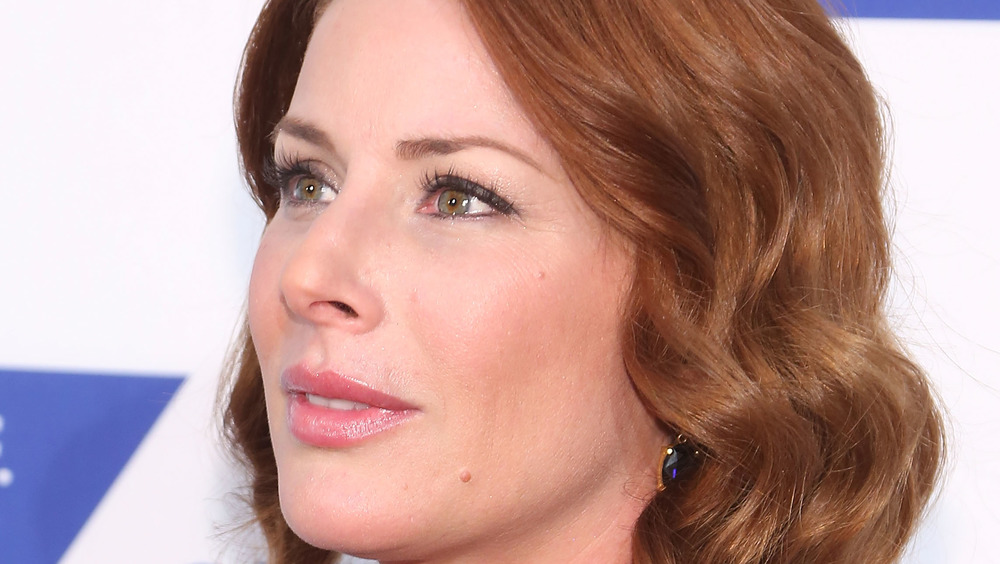 Diane Neal plays evil in Lifetime's Circle of Deception, a ripped-from-the-headlines film inspired by the real-life murder of Russel Douglas. It's a role that her harrowing experiences with domestic abuse and assault "absolutely" prepared her for, she told Nicki Swift in an exclusive interview. "I'm a survivor of some pretty extreme domestic violence," Neal said. "Evan Rachel Wood came out [as a victim of domestic violence] recently, and man, do I feel for her because I know what it's like. And it's hard too because you get victim shamed ... everyone makes you feel like it's your fault."
In Circle of Deception, Neal's character, Peggy Sue Thomas, recruits her former lover, Jim Huden, to murder her friend's husband, thinking they will benefit from the life insurance. As Ann Rule's true crime novel Practice to Deceive, which the film is based on, recounts, Thomas was sentenced to four years while Huden was sentenced to 80 years. The film depicts the unscrupulous and desperate lengths Neal's character resorts to in order to stay on top.
"It's this really weird thing and you're dealing with people who are either sociopaths or psychopaths," Neal explained, adding that going into Circle of Deception, she had "so much information" about the minds of sociopaths or psychopaths. She added, perhaps speaking from personal experience, "When everything is collapsing, all you do is try and find out everything that you can find out because you need to feel better."
Diane Neal believes that 'real evil tends to be subtle'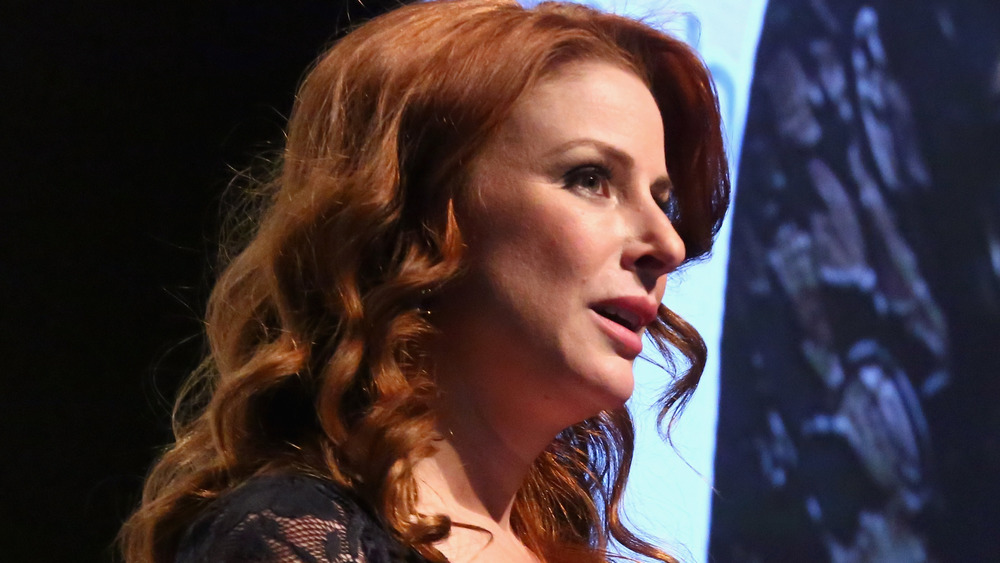 Diane Neal has built a career out of being on the right side of justice with her roles on Law & Order: SVU and NCIS, and her enigmatic and outspoken personality is just as entrancing off screen as it is on screen. Even though she's seemingly as assured as her characters, the actor was still emotional talking about the real-life evils she's encountered. As the Daily Beast reported in 2019, one of her relationships ended in allegations of fraud, abuse, and stalking against her ex-boyfriend.
While describing director Ashley Williams' depiction of Peggy Sue Thomas — who viewers slowly recognize to be a villain through small moments throughout the film — Neal spoke with an air of wisdom and heaviness. "Real evil tends to be subtle, and slow, and deceptive and misdirected," she said. "It's so hard because when I was [reading Practice to Deceive], it was just staggering to me what motivation they found acceptable to carry out these things." Neal added, "The crazy part is the world is full of them."
If you or someone you know is dealing with domestic abuse, you can call the National Domestic Violence Hotline at 1−800−799−7233 or TTY 1−800−787−3224. You can also find more information, resources, and support at www.thehotline.org.
Diane Neal's not quite ready to square up against Peggy Sue Thomas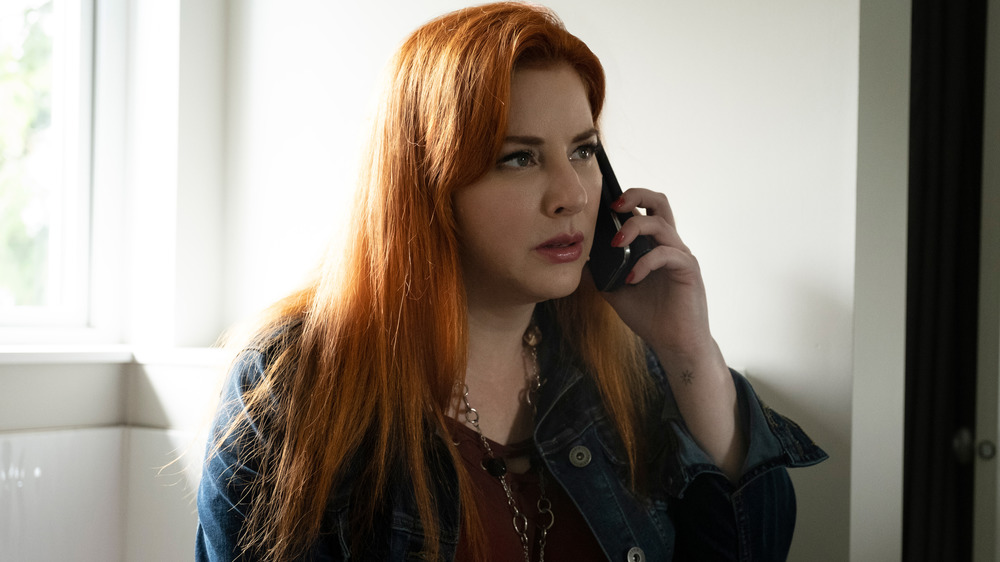 While Diane Neal admitted that it was "really fun to play someone that was pretty amoral" in Circle of Deception, she also approached her role as Peggy Sue Thomas carefully knowing she's a real person. The Suits alum "did as much research as [she] could" into Thomas' case and found it "fascinating" that "she really did not believe that she had done anything wrong."
Due, in part, to Neal's own past, taking on the part of Thomas was "really cathartic." Relating the true story to her own, she described her previous circumstances as "so outside the realm of normalcy and things that were possible" — like her character's motivations — and added she realized "all those Dateline episodes and Lifetime movies [have] got to come from somewhere."
That being said, the intrepid actor joked there was a little pressure in portraying a convict who's now out of jail. "Someone asked me today like, 'What if you get a call from her,'" Neal recalled. "I don't know what I would do. What would I do?"
Circle of Deception is now playing on Lifetime.