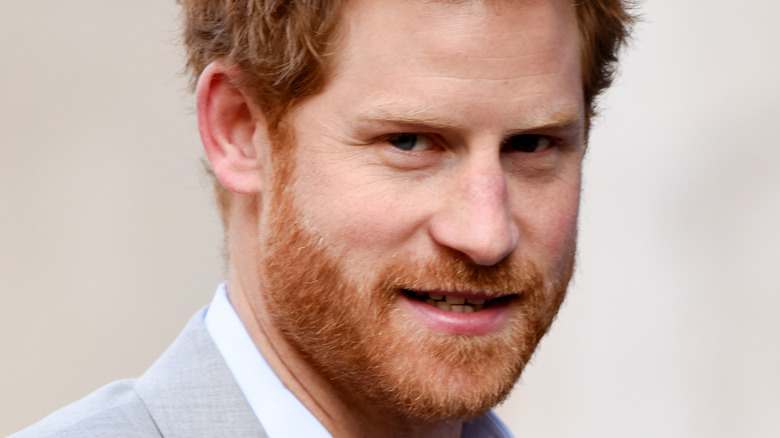 Prince Harry has never hidden his dislike of living under the scrutiny of the U.K. media — scrutiny that intensified when he began dating wife Meghan Markle. In 2019, one year after tying the knot, Harry and Meghan sued the Mail for publishing a private letter she penned to her father, as The Guardian reported. In his full statement addressing his and Meghan's treatment by British tabloids, Harry proclaimed he would no longer be a "silent witness to her private suffering," also calling back attention to his mother Princess Diana and her death following a paparazzi car chase in 1997. "I lost my mother and now I watch my wife falling victim to the same powerful forces," the Duke of Sussex's statement read.
Similarly, the pair doubled down in 2021 on the British press as being a driving force behind their decision to resign as senior members of the royal family. Calling issues of race into play in his March Oprah Winfrey interview, the prince elaborated (via the BBC), "the UK is not bigoted, the UK press is bigoted, specifically the tabloids."
However, when asked if racism in the U.K. — in general — also played a role in the couple's decision to leave, Harry told Winfrey that "it was a large part of it." Given everything that has happened in the last few years, how has the prince been feeling since relocating to California in 2020, a considerable distance from his homeland? Keep reading!
Prince Harry's mental health reportedly improved since moving from the U.K.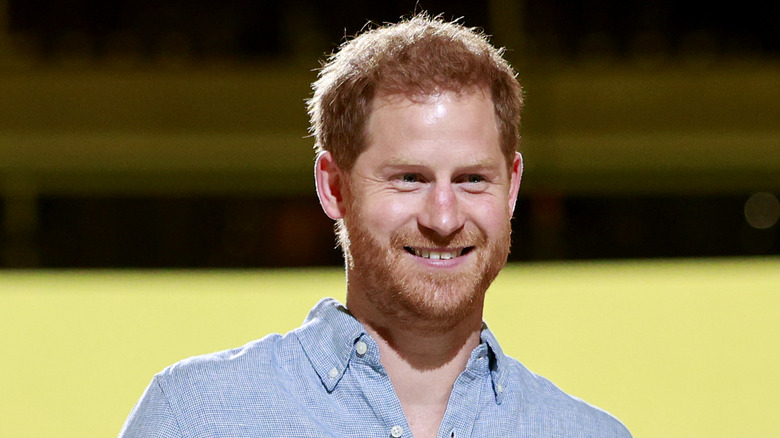 With a new Apple TV+ show, "The Me You Can't See," focusing on mental health co-produced with Oprah Winfrey, Prince Harry has been reportedly living his own best life in his new home of California. Friend and award-winning mental health advocate Bryony Gordon wrote in The Telegraph on May 11 that Harry is feeling "spiritually at home" stateside, with the prince previously weighed down by the expectations and criticism that came with being a royal, unable to accept the scrutiny.
Perhaps the physical distance — and lack of his former senior royal title — has helped the Duke of Sussex achieve this acceptance. As Gordon observed, he now "expects and accepts" to have critics and is taking it calmly. "[This realization] has set him free, in many ways," she wrote noting that Harry "is no longer living in fear of the repercussions of existing as himself, as he wants and needs to be ... He now sees that the most efficient way to live is truthfully."
In launching the show, per the Daily Mail, Harry himself noted the commonplace nature of mental illness, remarking, "The majority of us carry some form of unresolved trauma, loss, or grief." The prince also stated the series hopes to inspire people with similar struggles to his to find "power in vulnerability ... and strength in honesty." After all, Harry said, "we are all human."

If you or someone you know is struggling with mental health, please contact the Crisis Text Line by texting HOME to 741741, or call the National Alliance on Mental Illness Helpline at 1-800-950-NAMI (6264).