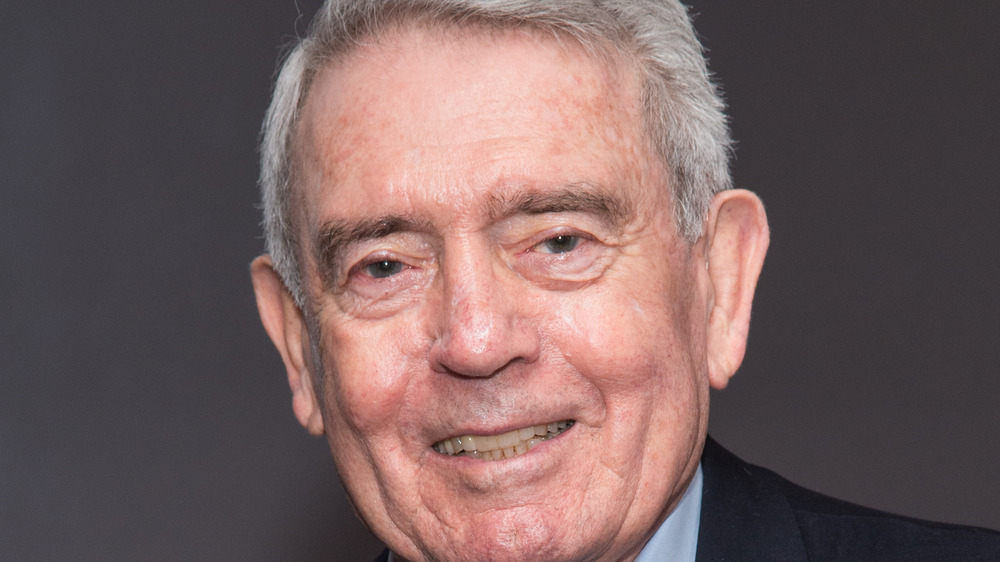 Dan Rather is weighing in on Meghan Markle and Prince Harry's explosive Oprah interview, and his take is Rather... hilarious!
Meghan and Prince Harry's tell-all interview with Oprah Winfrey, which aired on a primetime evening CBS slot on March 7, 2021, was one for the books — specifically, the Burn Book from Mean Girls (we couldn't help it). The Duke and Duchess of Sussex deployed what The Washington Post called "the nuclear option" by even speaking to Oprah in such a candid fashion. And the resulting two-hour interview, and Meghan's bombshells, met the extremely high bar that was set from all of the hype.
During their candid interview, Meghan revealed intense issues during her time with the royal family, including accusations of racism (specifically regarding their son Archie), and the difficult, and very frank, admission of her mental health issues. It was stunning to hear the couple speak out in general, but also against the House of Windsor. And even with these serious matters, some enjoyed the all-around tea-spilling on the royal family so much that they shared light-hearted takes and memes.
Everyone online is chiming in on the sit-down watched by a humungous 17 million viewers (via CNN). And one Twitter user who, perhaps surprisingly, has joined in is none other than Dan Rather. The former CBS stalwart, who frequently reported on Princess Diana, as per AP, has shared his own joke about the interview.
Dan Rather had some 'tea' to spill on Twitter about Meghan and Harry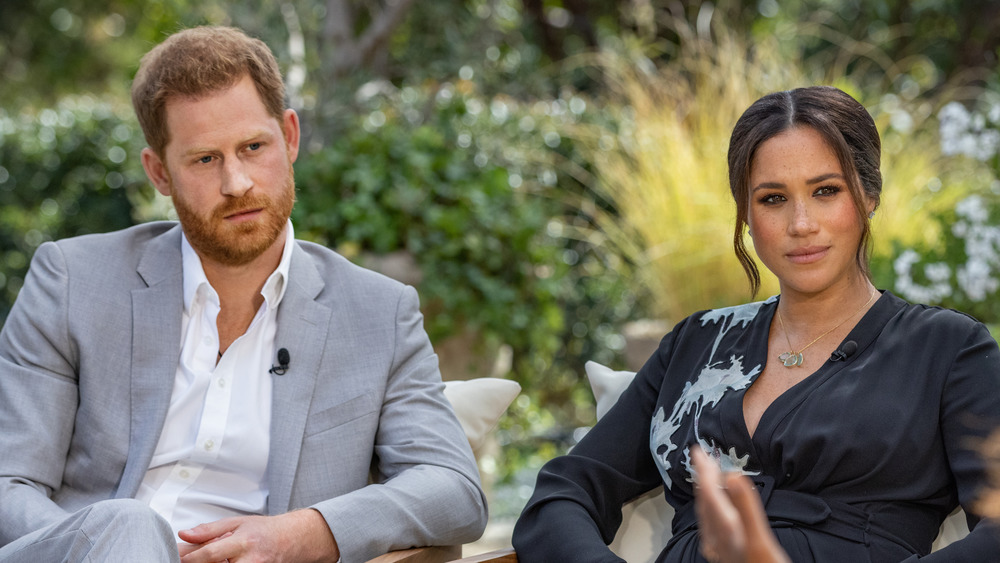 So what did Dan Rather have to say about Meghan Markle and Prince Harry's Oprah interview? "The last time this much British tea was spilled there were man-of-war ships in Boston harbor," he joked.
While Rather's statement is obviously embedded with humor, it also carries a historical undertone. The original Boston Tea Party caused the Revolutionary War between the colonies and Britain to gather steam (no pun intended), per History.com.That event similarly saw soon-to-be Americans expressing their independence from the British monarchy. So there's definitely a similarity to ponder. (It's also just funny to witness an 89-year-old journalism titan make a pun about "spilling tea.")
Equally worth pondering are the rest of the royally funny takes that have emerged since Meghan and Harry's interview. "queen elizabeth on red table talk by wednesday," tweeted comedian Desus Nice. "queen gotta get on ig live," wrote NYT reporter Astead W. Herndon. "Meghan is like, oh so I heard you british people like tea????" shared Dana Schwartz, a journalist and TV writer, making sure to get in on the "tea" pun action.