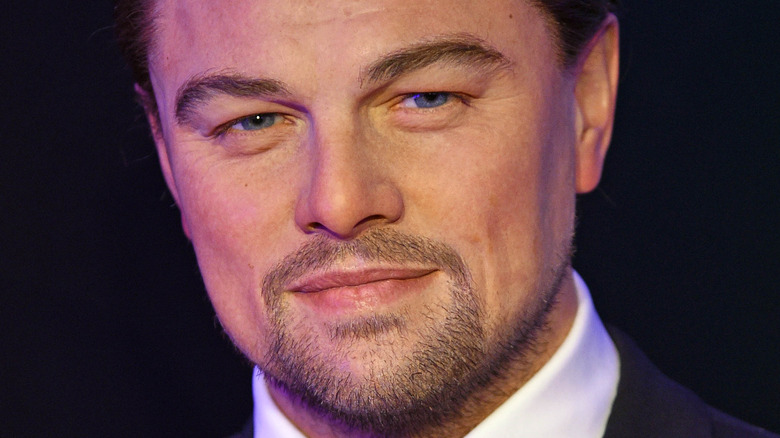 Leonardo DiCaprio has a fan in, well, almost everyone. The actor has starred in dozens of films over the course of his career, and he's routinely been named one of the highest-paid actors in Hollywood. Starring in so many films has also given DiCaprio the chance to work with some of the most talented actors in the world. Since the full production and promotion of a film can take anything between a few months and a full year for an actor, the cast spends ample time with each other, allowing the actors to bond.
During his illustrious career, many of DiCaprio's leading ladies have seemingly gotten to know him quite well, and almost all of them have openly shared their experiences of what it's like to know and work with the actor. From Kate Winslet to Meryl Streep, the Oscar winner's costars are just as exceptional on screen as he is, and they've been very forthcoming with their thoughts on him. Let's dissect the relationships Leonardo DiCaprio has with each of his former leading ladies.
His friendship with Kate Winslet spans decades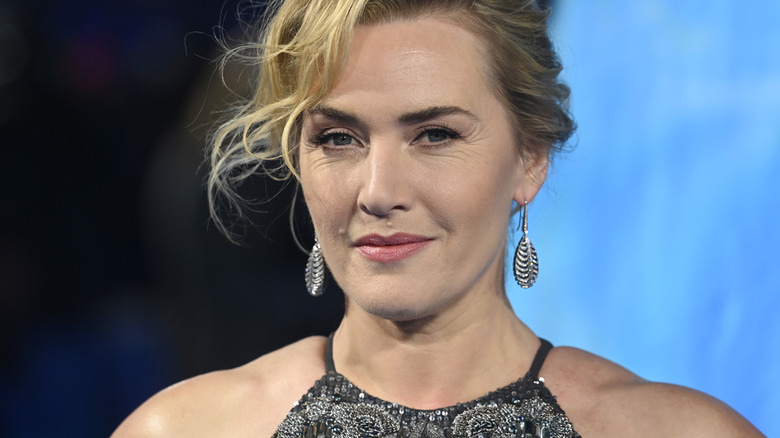 Though "Titanic" director, James Cameron swears that Jack and Rose couldn't have both survived — one or the other had to die — that point will likely be debated in perpetuity. What isn't up for debate, though, is the enduring friendship between the actors who depicted the doomed lovers, Leonardo DiCaprio and Kate Winslet. The Oscar-winning hit film was released in 1997 and the pair have seemingly remained lifelong friends ever since they filmed the tragic drama.
That detail is perhaps unsurprising given how enthusiastic the British actor was about working with the Hollywood star on the film. "My god, did I want to Leo to play that part and thank god that he did," she cooed in an interview with "Access Hollywood" at the time. Though she worried she might develop a crush on DiCaprio, the two became fast friends instead. When their paths crossed again for the 2008 melodrama, "Revolutionary Road," the two friends continued to sing each other's praises. While promoting the film on "Today," DiCaprio said of his co-star, "She's a consummate professional ... She's the best," before affectionately patting her hands. In response, Winslet noted, "He's the best, too."
In 2021, she even described to The Guardian how much she'd missed him when COVID-19 protocols put a transatlantic barrier in the way of their hangouts. The two eventually enjoyed an emotional reunion in Los Angeles after three years apart. "He's my friend, my really close friend. We're bonded for life," she said.
Claire Danes had a professional crush on Leo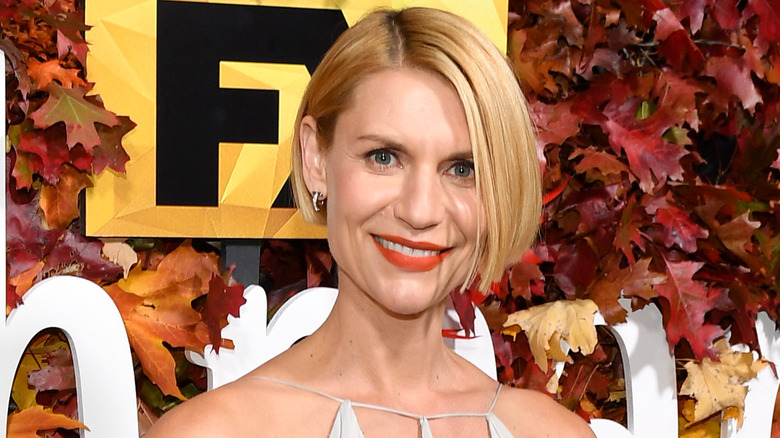 Who doesn't have a crush on Leonardo DiCaprio? Even Hallie Parker brought a picture of the actor with her to camp. And who can blame her? DiCaprio looks just as good now as he did at the beginning of his career, and his boyish charms have caused many of his costars to have a crush of their own over the years.
As his "Romeo + Juliet" costar, Claire Danes told W magazine, she had to keep herself from developing too much of a crush. "I couldn't really have a crush on the guy I was professionally having a crush on!" she said. "Quite a few gay men have talked to me about the fact that when they were kids watching 'Romeo + Juliet,' they were confused about who they wanted to kiss. It was all about Leo! And I completely understand," she added.
On an episode of "Armchair Expert," Danes told host, Dax Shepherd, that there was some strong interest in her taking on the role of Rose in "Titanic." Sadly, she'd realized that she didn't feel ready to take on such a huge film. "Honestly, I had just made this romantic epic with Leo [DiCaprio] in Mexico City, which is where they were going to shoot 'Titanic' and I just didn't have it in me," she said.
Dating rumors circulated about Leo and Margot Robbie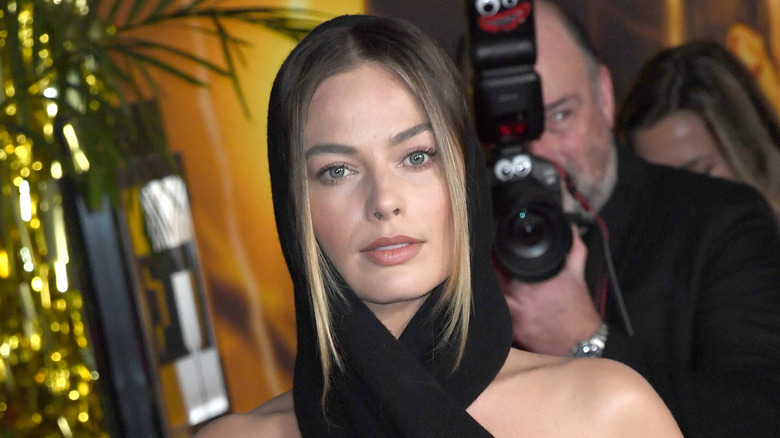 When two of the most beautiful people in the world star in a movie together, rumors unsurprisingly circulate about them dating. After Margot Robbie starred alongside Leonardo DiCaprio in "The Wolf of Wall Street," seemingly the entire world wanted to know if the pair's relationship was more than just professional.
Though she didn't explicitly denounce rumors that she and DiCaprio were an item, Robbie did debunk the speculation by sharing her dating policy regarding costars. "I made a conscious decision, not to date actors, but not because I hate actors ... that's not the case," Robbie told Marie Claire (via Entertainment Tonight). "People take such an interest in your love life when you have a profile that it puts a lot of stress on a relationship. So, two people with profiles, I figure it's just double the amount of scrutiny, and I'd like to avoid that at all costs."
Though they haven't had a romantic relationship, the "Once Upon a Time ... in Hollywood" costars continue to have a great working relationship. Speaking to "The Sunday Project" in 2020 (via Marie Claire), he recalled how blown away he was by Robbie's talent when she first read a scene with him for "The Wolf of Wall Street." "I just knew I was witnessing a [new] dynamic presence in cinema," he gushed. "[Martin] Scorcese and myself were blown away by how much she gave back to the scene ... we both immediately knew she was going to have an incredible career."
Jennifer Lawrence said it was hell filming with DiCaprio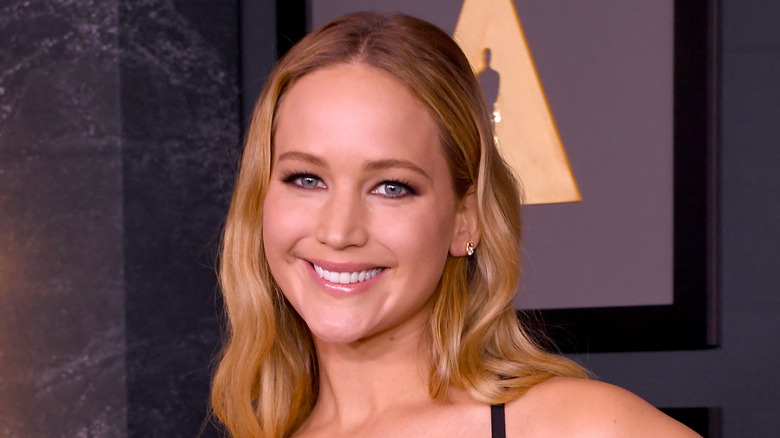 We love it when a group of talented actors join forces for one epic movie, as they did for 2021's "Don't Look Up." The Adam McKay apocalyptic satire starred Leonardo DiCaprio, Jennifer Lawrence, Meryl Streep, Cate Blanchett, and Jonah Hill, among others, many of whom had worked together previously.
This was the first time that Lawrence and DiCaprio had worked together, and by all accounts, they seemed to hit it off ... well, almost. On an episode of "The Late Show with Stephen Colbert," the "Mother!" star recalled filming a scene in which she, Timothée Chalamet, and DiCaprio were in a car together. "It was the most annoying day of my life ... They drove me crazy that day," she griped, playfully. " ... Leo had picked the song that was playing in the car and was just like, 'You know this song was about, you know, blah, blah, blah' ... I just remember being in absolute misery."
Thankfully, Lawrence's comments about her costars were clearly in jest. A fact further evidenced by DiCaprio's own commentary on her. "I'd always wanted to work with Jen as an actress," he told Variety. "Her ability to improvise and be in the moment at all times was amazing to witness." As it turns out, the duo could've worked together prior to "Don't Look Up," as director, David O'Russell had considered casting DiCaprio alongside Lawrence in "Joy."
Carey Mulligan was pleasantly surprised by DiCaprio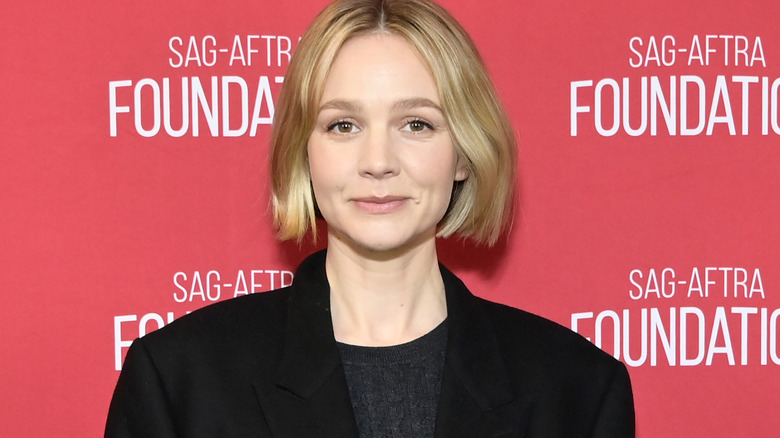 In 2013, Baz Luhrmann brought his adaptation of F. Scott Fitzgerald's classic American novel, "The Great Gatsby," to the big screen. For the high society epic, he cast Leonardo DiCaprio as the titular character and put Carey Mulligan alongside him as Daisy Buchanan, Gatsby's love interest. Narrating the film as Nick Carraway was Tobey Maguire, one of DiCaprio's closest friends whom he had worked with before in the 1993 film, "This Boy's Life."
The British actor had some apprehension about working with two men who appeared to be so close but she was pleasantly surprised by their conduct on set. "Initially, I thought it was going to be a bit of a boys club, but they weren't like that at all," Mulligan told Entertainment Tonight. "They were so sweet and so involving, and so hard working ... so serious, very conscientious, but so fun and silly at the same time,
Mulligan and DiCaprio had to kiss on screen, which she also had reservations about. However, she eventually became very comfortable with the act. "It's funny because when you're actually doing it — as a 12-year-old I probably would have been like, 'What is the 27-year-old [version of myself] doing?' It's actually weird, sort of awkward, kissing someone for the first time, and then it's just run of the mill," she said.
Emily Mortimer lost her mind in front of Leo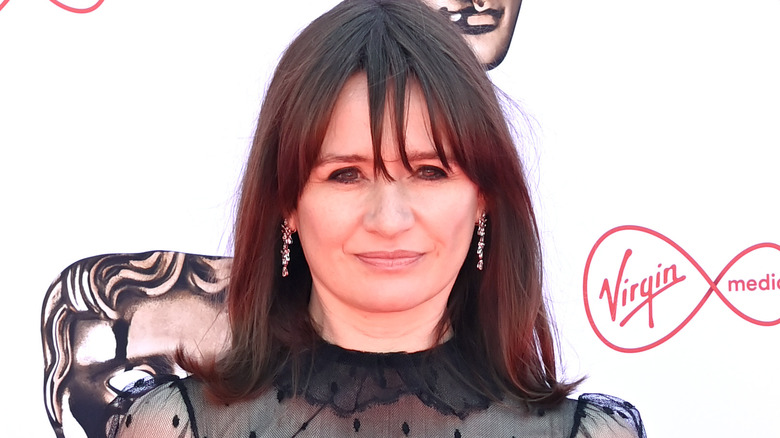 The genres of Leonardo DiCaprio's movies vary greatly, and in 2010 he starred in Martin Scorcese's dark thriller, "Shutter Island." In the film, he played a U.S. Marshal alongside Emily Mortimer who starred as a psychotic woman who becomes hospitalized after killing her three children. The BAFTA-nominated actor told People that the experience of delivering her performance amongst such Hollywood greats was a strange one. "I had to be mad, and I had to turn up and go mad on a set in front of Martin Scorcese, Leonardo DiCaprio, Mark Ruffalo, Ben Kingsley ... various other luminaries were gathered around the room as I had to go insane," she said of her role.
Though Mortimer never became close enough with DiCaprio to call him "Leo," the actor did gush to OK! about his on-set demeanor. "He couldn't have been sweeter. He's incredibly down-to-earth," she shared. "I was annoyed that on my first day working with the world's most gorgeous movie star I had to play a stark raving lunatic with no makeup on, in a shabby hospital gown. I thought that wasn't fair."
Mortimer did get one thing wrong when it comes to DiCaprio, though. At the time of the interview, he was dating Bar Refaeli, and Mortimer said she thought he'd marry the model. As of this writing, Hollywood's most ardent bachelor has yet to settle down with anyone.
Jennifer Connelly enjoyed being on set with Leo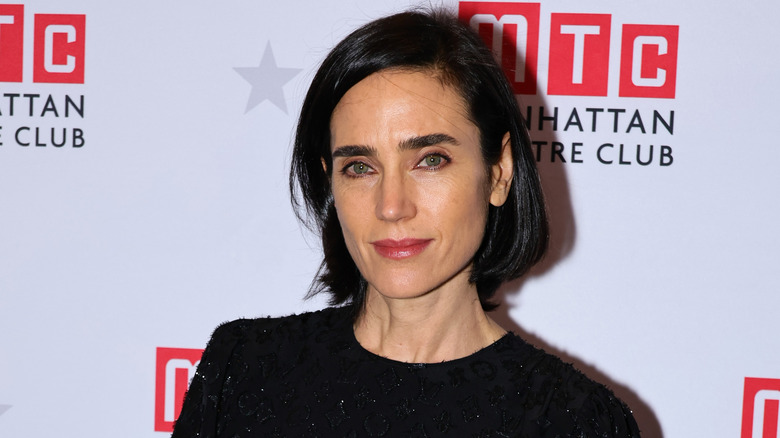 In 2006, Jennifer Connelly starred in "Blood Diamond." The film was nominated for five Oscars, including a Best Performance by an Actor in a Leading Role nod for her co-star, Leonardo DiCaprio. Though the actor walked away from the awards ceremony without any hardware, he at least walked away from the film's set with a fan in Connelly.
Speaking with Rotten Tomatoes, the actor reflected on her time acting alongside DiCaprio. While she stated that they didn't have time to socialize together due to her family being on set with her, she couldn't have had better things to say about his professionalism. "I had a wonderful experience working with him," she explained. "... We didn't spend any time [together] really aside from work. But he was one of the most generous actors that I've ever worked with. It was really a great experience for me."
An Oscar winner herself, Connelly was impressed with her costars commitment to his performance. She recalled that the two would discuss different ways to approach various moments in the movie any time there was a spare moment. "We were always talking about the scenes that we had to do and what we could bring to them and in what ways we needed help," she added. "It was very collaborative which is such a treat for me."
Cate Blanchett and Leo are old friends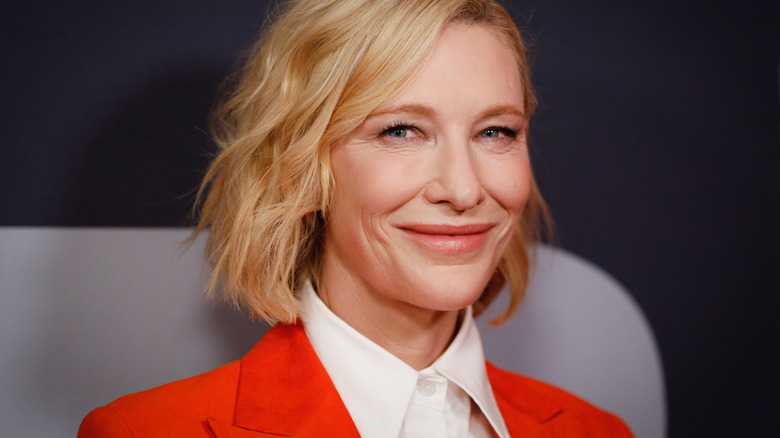 Cate Blanchett and Leonardo DiCaprio have worked together on multiple movies, but their first professional experience together was on the set of 2004's "The Aviator." The two built a lasting friendship while working on set. Ten years later, they shared a touching moment when they reunited on the red carpet. While speaking with Ryan Seacrest for E! News, DiCaprio interrupted Blanchett's conversation to say hello to and hug his old friend. The "Djangio Unchained" star apologized for the interruption, but Blanchett didn't seem to mind. "Don't be! You'll save my ass!" she told him.
The pair reunited on the set of 2021's "Don't Look Up." However, in an interview with The Wrap, filmmaker Guillermo del Toro revealed that the two could've also worked together on 2021's "Nightmare Alley." "He was interested because we have a common fascination for the carnival, but very quickly within the process it was evident that there was gonna be a conflict of dates," he explained. "... So we couldn't be hurried into shooting really quick, because we needed to make all these shooting schedules coalesce into the movie. He departed on really good terms." The movie carried on with Bradley Cooper as the lead, and del Toro was certainly vindicated in his casting choices as the film was nominated for four Oscars, including Best Picture.
Kate Beckinsale admires Leo's talent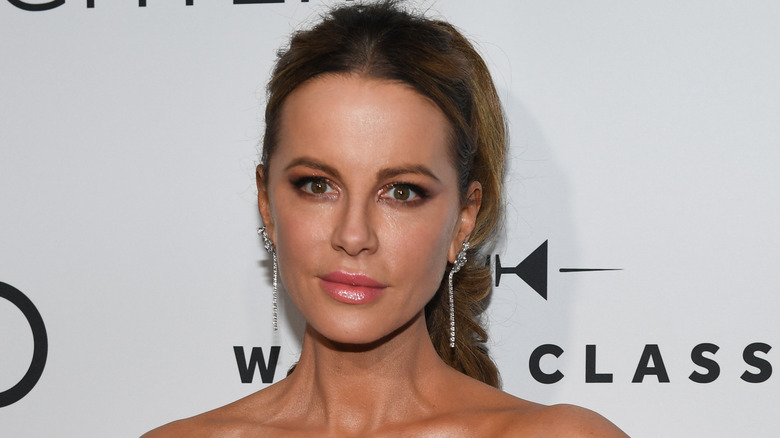 Joining Cate Blanchett on the set of "The Aviator" was Kate Beckinsale, meaning she also had the opportunity to work with Leonardo DiCaprio. As it turns out, the "Underworld" star had been a fan of the actor prior to their time working on "The Aviator" together. Speaking to Hollywood.com, she recalled being stunned by the actor's performance in the 1993 drama, "What's Eating Gilbert Grape." In the film, he drew acclaim for his depiction of an adolescent boy with a severe mental disability. "I remember ... coming out [of the theater] with my boyfriend at the time and saying 'I hope that's a real boy and not an actor because if it's an actor we're all screwed.' That really raises the bar for everybody in a really terrifying way.'"
Once she was on set with DiCaprio, she realized that the hype was real, and gushed to the outlet about the actor's work ethic. "[He's] just a master of his craft [more] than almost anyone I've ever worked with. He's absolutely blossoming with every moment, and just being around him is a real treat as another actor." she proclaimed. But her acclaim for the star didn't end there, as Beckinsale added that aside from his professional prowess, she was also very taken with his personality, adding that they had a lot of fun together. "It was a slow start, but once we started hurling ashtrays at each other, we really had a nice time," she quipped.
Leo has been linked to Cameron Diaz in the past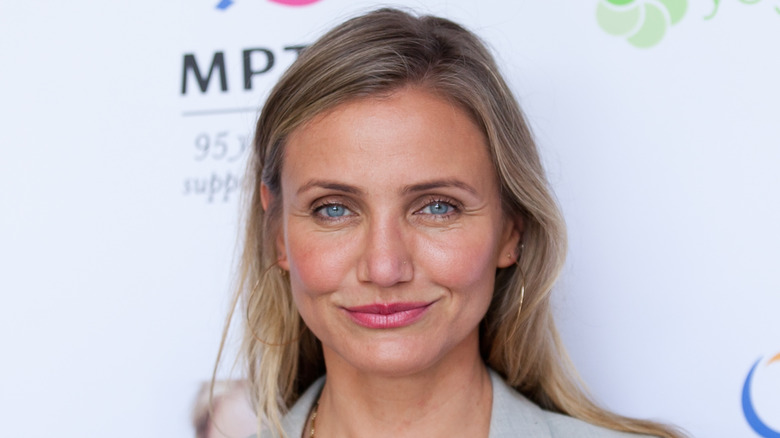 Over his entire career, Leonardo DiCaprio may have been linked to more women in Hollywood than the number of movies he's starred in. For every Oscar nomination he's received, the star has about 10 times as many dating rumors. Some of that gossip appeared to have spawned from his extra-curricular time with costars, like Cameron Diaz, who he acted alongside in "Gangs of New York." According to the Mirror, the two were reportedly seen at a nightclub together years later, where onlookers speculated that DiCaprio and Diaz were romantically involved due to how at ease they looked in each other's company.
Still, there might be another reason as to why they looked so close. As Diaz told the same outlet years earlier, she and DiCaprio had already been friends for years prior to starring in the film together — a fact that made their on-screen sex scenes a little awkward to film. "I've known Leo since he was a kid," she explained. "I felt like I was getting it on with my little brother." However, she also added that being old pals made the intimate sequence more comfortable for her, overall — regardless, it apparently took 18 takes to get right.
Soon after their club appearance made headlines, the "Charlie's Angels" star began dating Benji Madden. They eventually married and had a child together in 2019.
Tilda Swinton felt bad for Leo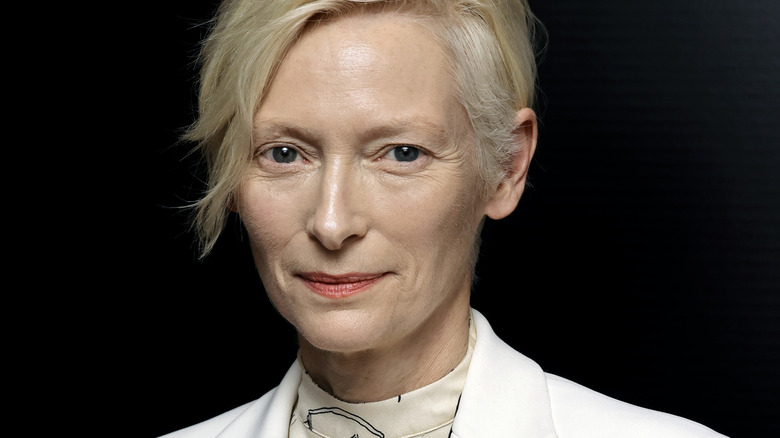 In 2000, Tilda Swinton starred alongside Leonardo DiCaprio in "The Beach." Although she got to witness his talent firsthand, the acclaimed actor also shared in an interview with The Sunday Mail that she pitied her costar to a certain extent. "It must be terrible to be so successful in your twenties. I would be suicidal," Swinton proclaimed. At the time, the star had a much smaller professional profile and was renowned for being an arthouse star. "I still find it difficult to embrace the term actress," she added. "I'm not made of such stuff. Leo, however, is a very, very good actor."
A year later, Northern Exposure reflected that Swinton appeared to be entirely unmoved by having done a love scene with DiCaprio in the movie. Indeed, she fessed up that she was hardly flustered by his superstar dreamboat credentials. "I'm a terrible letdown to everybody, I'm afraid," she joked. "I'm the person who never saw 'Titanic' ... I'm the useless co-star of all these great heart-throbs."
Leo sees Meryl Streep as film royalty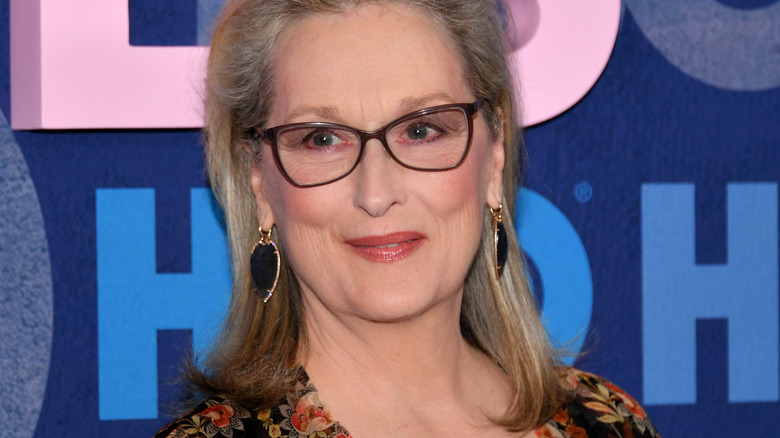 Almost everyone in the world sees Meryl Streep as film royalty, and that includes Leonardo DiCaprio. When they worked together on Adam McKay's "Don't Look Up," the filmmaker divulged with The Guardian that DiCaprio had a bit of an issue with his costar's nude scene. However, his discomfort was a little more reverent than you might think.
"Leo just views Meryl as film royalty ... although maybe royalty is not a compliment ... but as such a special figure in the history of film. He didn't like seeing her with the lower back tattoo, walking for a second naked," McKay clarified. The director even had to help the "Titanic" star get through the scene by reminding him that his costar was simply in character, stating, "He said something to me like, 'Do you really need to show that?' And I was like, 'It's President Orlean, it's not Meryl Streep.'"
DiCaprio shared his own feelings about the veteran actor in a separate interview with "CBS Sunday Morning." When asked why he wanted to be part of "Don't Look Up," he explained, "I had been waiting patiently for something like this, and it sort of landed in my lap. And of course I got to work with amazing people like this," he said, pointing to Streep.