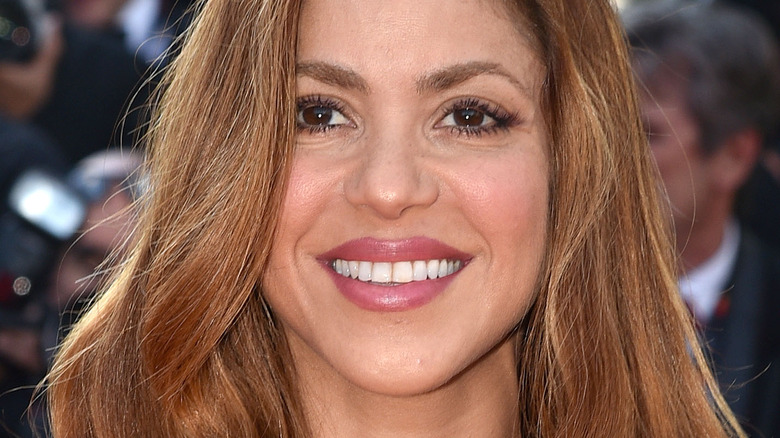 From Tristan Thompson's paternity lawsuit scandal to Chris Noth's sexual assault allegations, 2021 saw no shortage of celebrity drama. 2022, however, has equally delivered an equal dose of drama and chaos. For instance, there simply is no forgetting Will Smith's infamous slap at the 94th Academy Awards held back in March 2022. Though Smith has since apologized for his unacceptable actions, the slap remains one of the biggest pop culture fails of the year.
Then there is Kanye West! The rapper, who is well known for being over the top, made headlines throughout the years for one too many reasons. Of course, West's antics reached their climax in October 2022 when he wore a "White Lives Matter" shirt at the Paris fashion week. "I do certain things from a feeling, I just channel the energy. It just feels right," the Yeezy founder told Tucker Carlson of his decision to wear the controversial clothing. "It's using a gut instinct, a connection with God, and just brilliance." In the days that followed, West found himself even in more trouble after losing $2 billion in deals because of anti-semitic comments he previously made.
But while West no doubt had a rough year, some others sure had it worse with their personal business all out in the open. From Ime Udoka's cheating allegations to Shakira's tax evasion scandal, here are stars whose dark secrets were exposed in 2022.
TJ Holmes has stepped out of his marriage multiple times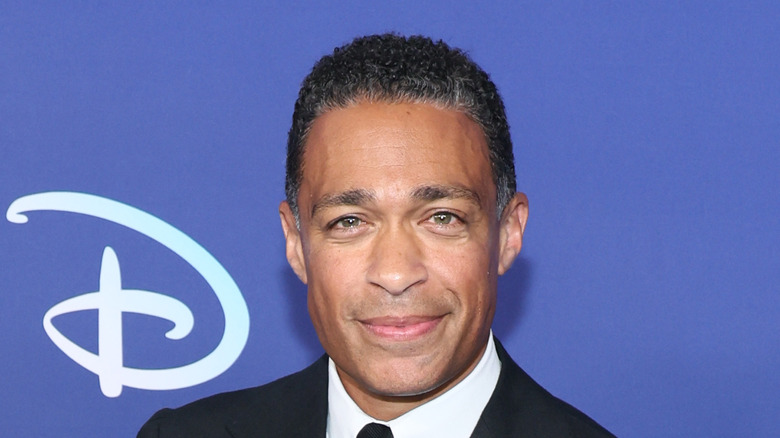 On November 30, 2022, an affair between "Good Morning America" co-hosts T.J Holmes and Amy Robach. The pair, both still married, were first pictured together on a romantic getaway at Shawangunk Mountain weeks before it became public knowledge. Pictures obtained by Daily Mail also showed Holmes and Robach frequenting each other's apartments and on one occasion, getting cozy at a New York City bar. According to sources close to them, the ABC staffers had been friends for years but it was not until June 2022 that their relationship took a romantic turn. "​​Everyone knows that Amy and T.J. have been close friends for a long time now, running together and even socializing as a foursome with each other's spouses," a source told the outlet. The drama was, however, apparently only just beginning to unravel.
A few days after the exposé, multiple outlets confirmed that this was not Holmes' first rodeo – he had previously been in a three-year relationship with "Good Morning America" producer Natasha Singh. The messiest part? Robach was allegedly who they went to for advice. "Amy was the person they went to talk to about their affair and marriages," a source told Page Six.
In addition to Singh and Robach, Holmes has allegedly also been linked to a few other ABC staffers, all while being married to his wife Marilee Fiebig.
Adam Levine allegedly cheated on his wife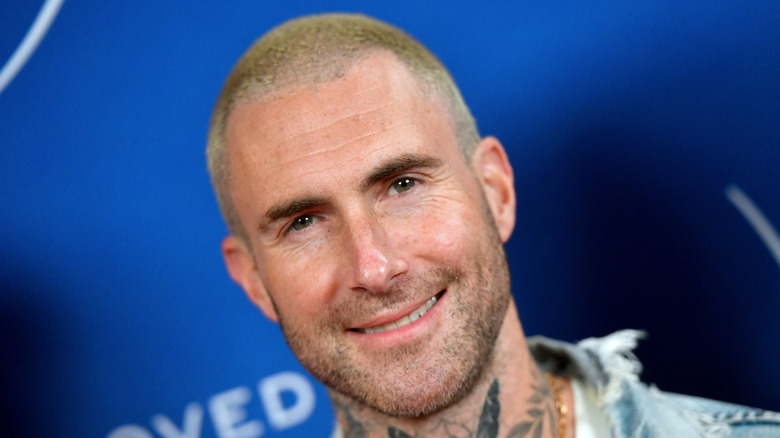 In September 2022, Adam Levine found himself faced with a major scandal after Sumner Stroh, an Instagram model came forward with claims of an affair with the singer. Speaking in a since-deleted TikTok video, Stroh accused Levine of manipulating her into the relationship which went on for as long as a year. "At the time, I was young, I was naive and, quite frankly, I feel exploited. I wasn't in 'the scene' like I am now, so I was definitely very easily manipulated," she said, according to Style Caster.
The model also shared screenshots of a conversation she had with the singer after their affair ended. There, Levine asked if he could name his unborn child after Stroh. "Ok, serious question. I'm having another baby and if it's [a] boy I really wanna name it Sumner. You ok with that? DEAD serious," the text read, as reported by CBS News. But while Stroh said her affair with Levine went physical, the Maroon 5 star insists he never went beyond sending flirtatious texts. "I used poor judgment in speaking with anyone other than my wife in ANY kind of flirtatious manner. I did not have an affair, nevertheless, I crossed the line during a regrettable period in my life," he wrote in a statement to TMZ.
In a twist of events, more women eventually came out, alleging that the singer had exchanged flirtatious texts with them.
Ime Udoka had an inappropriate relationship with his coworker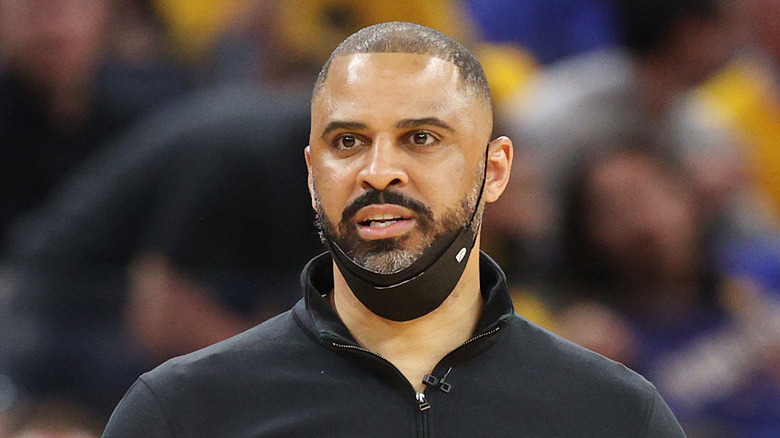 In September 2022, confirmed that Boston Celtics head coach, Ime Udoka, had been suspended from his position. This occurred after investigations confirmed that he had an affair with a married subordinate in the organization. Udoka not only went against the Celtics' code of conduct, but Udoka also broke his commitment to his long-time partner actor Nia Long. The actress and Udoka started dating in 2010, welcoming their son Kez the following year in November 2011. Four years later, the couple got engaged.
Following news of his suspension, Udoka released a statement, apologizing and expressing regret for his action. "I want to apologize to our players, fans, the entire Celtics organization, and my family for letting them down," he wrote, per Sports Illustrated. Long also released a statement of her own, thanking fans for the outpour of love and support. "The outpouring of love and support from family, friends, and the community during this difficult time means so much to me," she told TMZ.
As reported by the outlet, despite knowing since as far back as July that the Celtics were conducting an investigation into his inappropriate relationship, Udoka came out to Long only after learning the scandal was going public. In the end, Long and Udoka ended their relationship. "The situation is unfortunate and painful, but Nia is focusing on her children and rebuilding her life," a source told People in December 2022.
Ned Fulmer cheated on his wife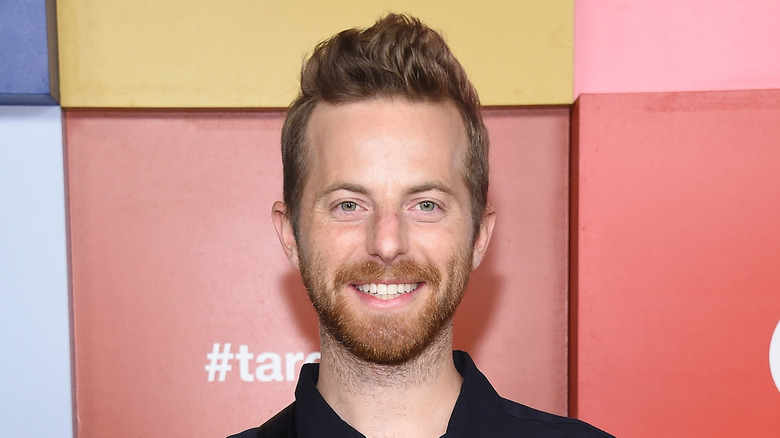 "Try Guys" star Ned Fulmer was fired from the entertainment group in September 2022 after news of broke that he cheated on his wife, Ariel Fulmer with an employee. "Ned Fulmer is no longer working with The Try Guys. As a result of a thorough internal review, we do not see a path forward together," members Keith Habersberger, Zach Kornfeld, and Eugene Lee Yang wrote in an official statement on Instagram.
A few days before he was axed from the group, a Twitter user shared a thread, showing Ned kissing "Try Guys" producer Alex Herring in New York City. Confirming the affair, Ned released a statement, apologizing to his wife, former teammates, and fans. "Family should have always been my priority, but I lost focus and had a consensual workplace relationship," he wrote on Instagram. "I'm sorry for any pain that my actions may have caused to the guys and the fans but most of all to Ariel." In a similar vein, Ariel also released a statement, thanking fans and loved ones who reached out to her. "Nothing is more important to me and Ned than our family, and all we request right now is that you respect our privacy for the sake of our kids," she added.
But while news just broke to the public in September, a TikTok user claimed, per Page Six to have first seen Ned and Herring together as far back as May 2022.
Oh Yeong-Su was charged with sexual misconduct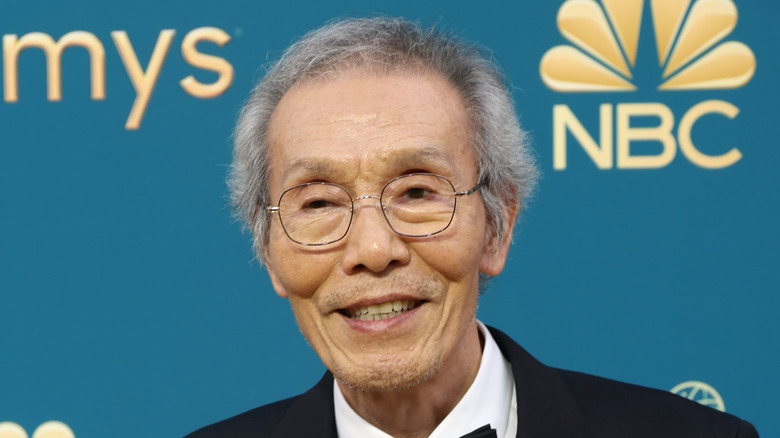 The 78-year-old Korean actor Oh Yeong-Su started the year on a good note. At the 79th Golden Globe Awards, Yeong-Su won the Best Supporting Actor Award in the Series, Miniseries, or Television Film category, making history as the first Korean actor to win a Golden Globe. He however didn't get to finish the year on such a clean slate. In November of 2022, Yeong-Su was indicted for sexual misconduct for inappropriately touching a woman back in 2017, per Yonhap News Agency. She reportedly first filed a complaint in December 2021 but the case was eventually closed without any charges against Yeong-Su. According to the outlet, the allegation was revisited after the victim insisted that the case be reinvestigated.
Per Variety, Yeong-Su denied the allegation, telling the outlet he was only helping the victim. " "I just held her hand to guide the way around the lake. I apologized because [the person] said she wouldn't make a fuss about it but it doesn't mean that I admit the charges," he said in a statement.
Shakira allegedly defrauded the Spanish government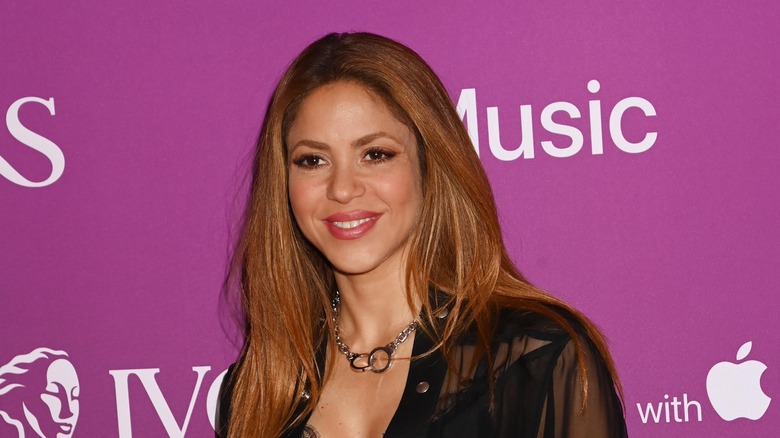 Best known for her hit songs "Hips Don't Lie" and "Waka Waka" the official song of the 2010 World Cup, Colombian singer Shakira has enjoyed a pretty much private life through the years — yet it appears she has managed to land herself in trouble. In September 2022, a Spanish court ordered that the singer be made to stand trial on the counts of six tax-related charges. According to the New York Post, between 2012 and 2014 Shakira had allegedly failed to remit over $13 million in taxes to the Spanish government, a crime that could bag her a maximum sentencing of eight years. "I am confident that I have enough proof to support my case and that justice will prevail in my favor," she told the Spanish version of Elle magazine in September 2022.
Of course, a potential tax evasion sentencing is not the only rough patch Shakira has faced this year. In June, the Grammy award-winning singer ended her relationship with Gerald Piqué after the Spanish footballer was rumored to have cheated on her. "We regret to confirm that we are parting ways," the couple said in a joint statement to E! News. "For the well-being of our children, who are our highest priority, we ask that you respect their privacy. Thank you for your understanding."
James Corden was outed as rude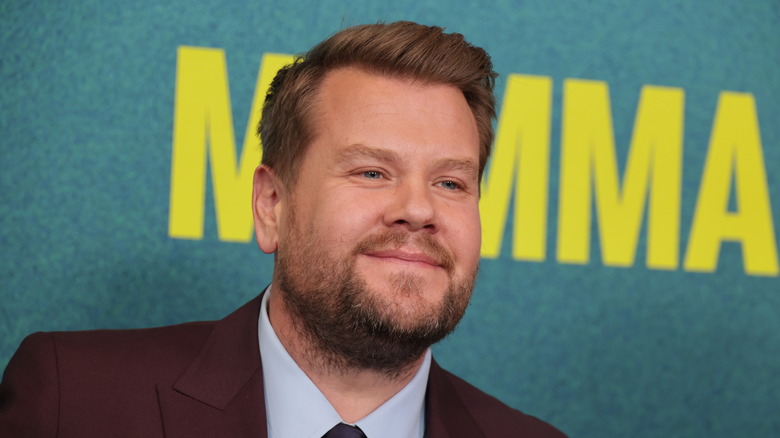 If you ran a poll today, asking internet users to name some of the rudest celebrities they have ever met, chances are James Corden's name might pop up more than once. Except, you wouldn't have to guess because he has already been outed for his rude behavior. "Everyone I know who has come into contact with this man, says he's is the rudest little sh** they have ever met," one Twitter user wrote in October 2022. "I have heard horrendous stories. He's not rude in an intimidating way, James Corden is rude in a small penis with a lot of money way."
The uproar around Corden's behavior came after restauranteur Keith McNally called the comedian out for his unacceptable behavior. "James Corden is a Hugely gifted comedian, but a tiny Cretin of a man," McNally wrote in an Instagram post. "And the most abusive customer to my Balthazar servers since the restaurant opened 25 years ago," he added. McNally also admitted to temporarily banning the "Late Late Show" from his restaurant. Though Corden initially told The New York Times he did nothing wrong, he eventually offered a public apology to McNally and members of his staff during the "Late, Late Show" monologue. "I made a rude comment and it was wrong," Corden admitted, per Variety, "It was an unnecessary comment. It was ungracious to the server."