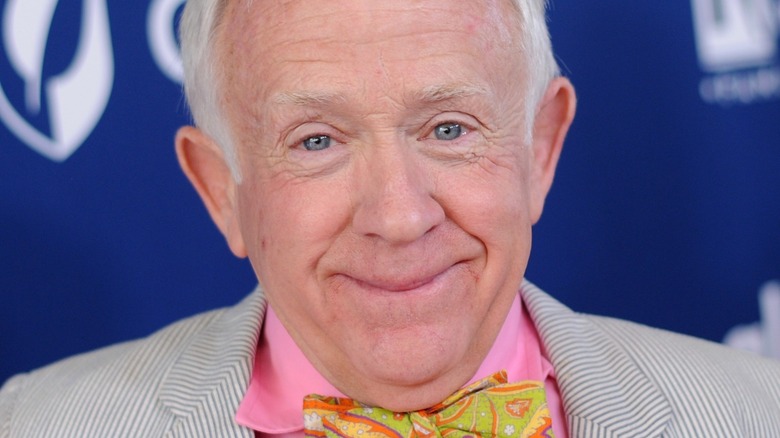 Youthful success is celebrated in nearly every facet of our culture. As a society, we seem endlessly impressed with teenagers who are winning grammys or 20-somethings nominated for Oscars — but more people than you might think struggle to hone their skills for years and don't find their place until a bit later in life. Career coach Evelyn Cotter explained to Harper's Bazaar, "Expecting to succeed at a young age in a way defies logic ... Logically, success would seem to be more realistic as we grow, evolve and become more skilled and knowledgeable. So logically, age seems to be more of an asset in helping us create success."
At a time when the successful A-list actors are getting younger and younger, it's nice to look back on more unconventional stories of Hollywood success. Let's take a closer look at celebrities who didn't find fame until after 50 and proved it's never too late to start doing what you love, and you're never too old to still catch your big break.
Judi Dench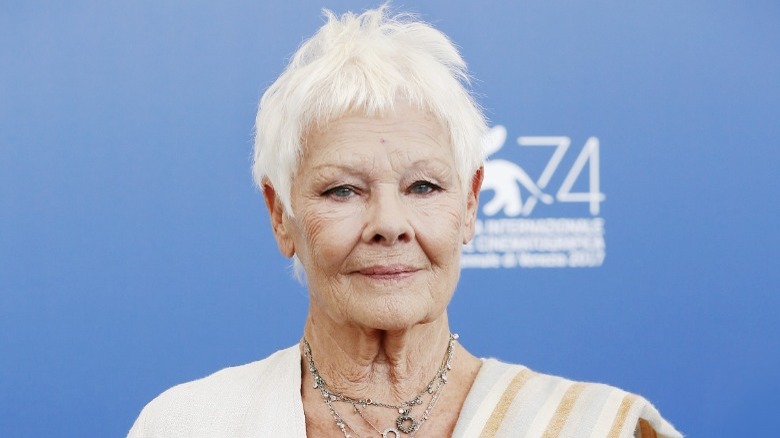 It may seem that Judi Dench was always the prestigious, world-renown actor she is today. But the truth is, for the first half of her career, she was predominantly known as a stage actor, per Biography.com. While she was well known in her home country of England and had made appearances in British television, even receiving a Damehood from Queen Elizabeth II in 1988, American audiences weren't familiar with Dench until 1995, at the age of 61, when she played the role of M in the James Bond movie "GoldenEye," per Redbook.
Her role in James Bond led to new heights of recognition for Dench and a new turn in her career. Two years later, in 1997, she became even more famous for her role in "Mrs. Brown," which gained her an Oscar nomination. At the age of 65, she won her first Academy Award for her portrayal of Queen Elizabeth I in "Shakespeare in Love" and has been nominated six times since. "It's all very surprising," she explained to The Guardian in a 2009 interview, "because it came so accidentally ... I didn't think I'd have a film career at all, but theatre's what I love most, anyway. If you'd said to me 49 years ago that I'd come to enjoy the process of filming, I wouldn't have believed you."
Leslie Jordan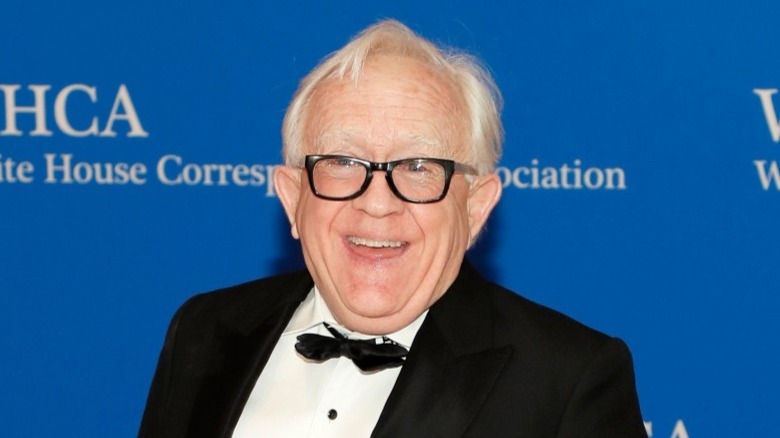 Leslie Jordan had 40 years of acting experience when he became an overnight internet sensation at age 65, per the Los Angeles Times. Many fans would have recognized him as Beverly Leslie from "Will and Grace," a role that landed him an Emmy for Outstanding Guest Actor in a Comedy Series in 2006, but his fanbase skyrocketed when he started posting funny videos of himself on Instagram in 2020. When many were stuck at home due to COVID-19 lock-downs, Jordan's Instagram videos of him telling funny stories and asking "how y'all doing?" were a beam of sunshine in darker days. His followers grew into the millions but there was no intentional marketing gimmick behind it. "I don't know what happened. People have said to me, 'What's the secret?' I have no idea. It would jump a million a day ... It was just the innocence of it I guess," he told CBS Mornings.
The newfound fame opened the door to more TV appearances, a book called "How Y'all Doing?" and a country music/gospel album that features Dolly Parton and other big names which he told CBS Mornings was "so unexpected to happen in my '60s." At 67, he took to Instagram to share the news that he had bought his first condo in August 2022. "It's never too late to be happy, y'all," he captioned the video.
In October 2022, Leslie Jordan tragically died in a car accident. Millions of fans mourned the loss of his beloved personality.
Joy Behar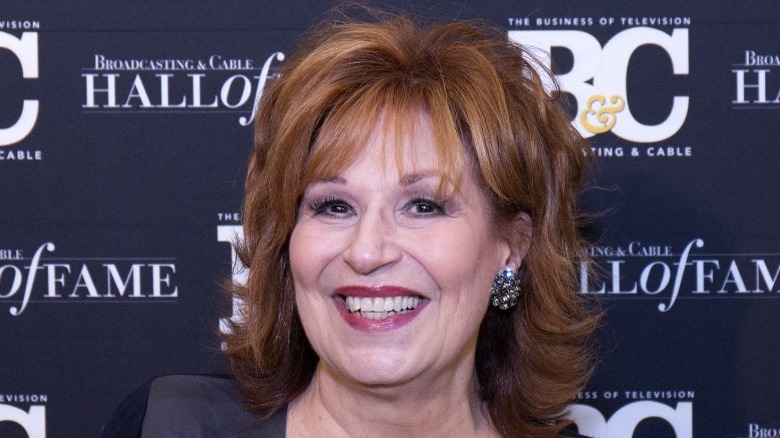 Joy Behar was 40 years old when she started pursuing a career in show business. "I was a single mother with no money and no job prospects," she explained to People. "I didn't know what else to do, so I tried stand-up comedy. I had nothing to lose." Stand-up led her to small roles in television and hosting a Lifetime variety show in 1987 called "Way Off Broadway," per the Los Angeles Times.
Her big break, however, came in 1997, when at the age of 55 she landed a job as a filler panelist on "The View." Eventually, she became a permanent fixture on the daytime talk show staple, according to People. "The View" elevated Behar into a new sphere of national recognition and led to her own talk show in 2009 called "The Joy Behar Show" on HLN (via The New York Times). Though the show only lasted for two years, Behar has gone on to author several books and continues her long-standing job on "The View."
Julia Child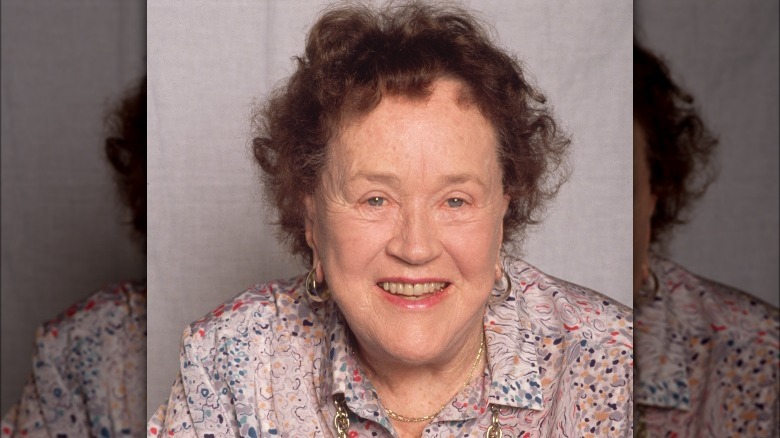 If you're looking for inspiration to change a career late in life, look no further than Julia Child as an ideal role model. When her husband's military career led them to live in Paris for a time, Child took a newfound interest in French cooking, per Biography. She attended the famous French cooking school Le Cordon Bleu and brought her knowledge back home when she returned to America. The late bloomer published her first recipe book "Mastering the Art of French Cooking" in 1961 at the age of 49 and landed her own Boston local cooking program in 1962 when she was 50. Her goal was to make French cuisine accessible to the average American.
It was such a success that it began to air nationally and Child reached the height of her fame well into her 50s and 60s. Her influence was undeniable. According to the The Boston Globe, the chef's editor, Judith Jones, said, "Julia was revolutionary ... The first time I saw her on TV, I just knew 'She's got it' ... It was like having a teacher right there beside you in the kitchen, and everything really worked."
Today, Child is considered a cooking icon and is remembered as the pioneer of the cooking show, a genre that has dominated pop culture for decades since.
Christoph Waltz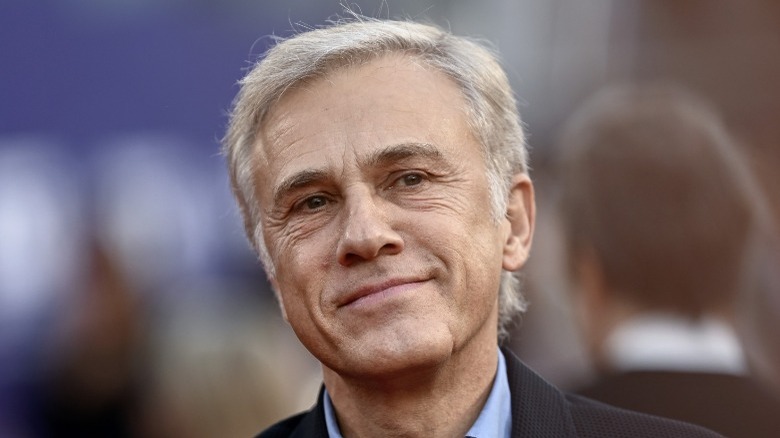 Christoph Waltz was a 52 year old little-known Austrian-German actor who had yet to catch his big break when Quentin Tarantino cast him as Colonel Hans Landa in the 2009 film "Inglourious Basterds," according to The New York Times. The role transformed his life. "I've done so many jobs because I've had to, not because I've wanted to ... Frustration can get the better of anyone. And I dread to imagine what would have happened to me had it not been for Quentin," Waltz told The Guardian.
Waltz won an Academy Award for the role and has had a flourishing and impressive career since, winning a second Oscar in 2013 for his role in "Django Unchained." In 2015, he played a James Bond villain and hasn't really slowed down since. Finding fame later in life has given Waltz perspective. "I think success has made me more understanding," he explained to The Guardian, adding, "I'm still the same person. I'm still the same actor." Though he is thankful that he now has far more options and better opportunities than he ever had previously.
Morgan Freeman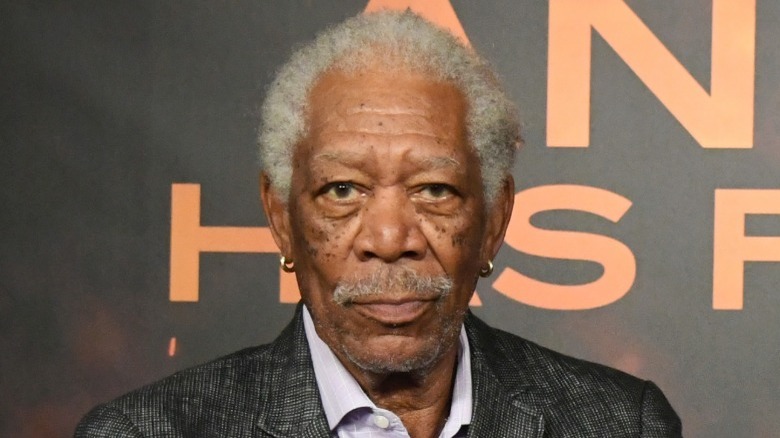 It may be hard to believe but Morgan Freeman wasn't an internationally renowned actor until he was 50 years old. His breakout role was in the 1987 film "Street Smart," a role that landed him his first Oscar nomination. But prior to this movie, Freeman had worked predominantly on stage and in the soap opera "Another World," per Britannica. "Street Smart" was his big break and led him to a flourishing middle-aged career.
He's now made more than 50 movies, has been nominated for 5 Oscars, one of which he won, all after the age of 50. "It took a while ... it didn't have to happen at all. I'm very lucky and very grateful that I had a career," he said during an interview with the American Film Institute. He noted that slow and steady is often better and can allow artists time to fully develop their skills. "Take your time. Learn what you're doing. Keep moving forward ... this isn't easy work," he told the audience of students.
Jennifer Coolidge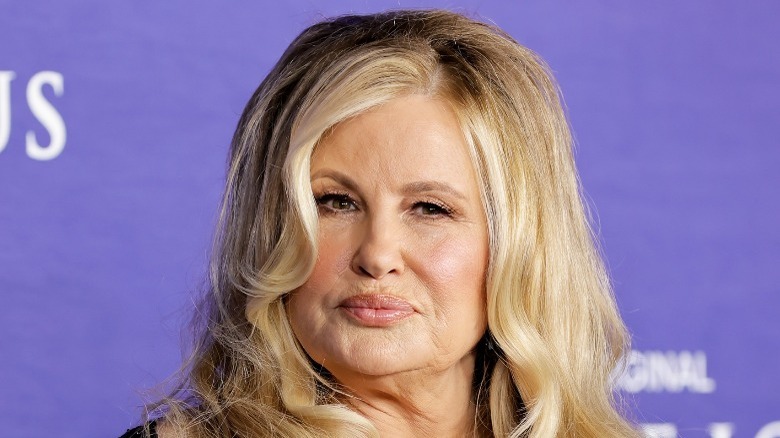 Though you likely would have recognized Jennifer Coolidge from "Legally Blond" and "American Pie," the actor has only recently reached new heights in her career and fame. While some are calling it a "comeback," the scope of Coolidge's career was fairly small and included supporting (albeit memorable) roles in comedies in the late '90s and early 2000s. "Ten years of my life of auditioning," she confessed in an interview with Variety, "none of it added up to a job." Her role as Tanya McQuoid in Mike White's HBO series "The White Lotus" has been a breakthrough for the actor, who is 61, and many people are discovering her brilliance for the first time.
Coolidge gives White, the creator of the show, full credit for the surge in her career because he wrote the challenging role specifically for her. "If I'm not getting great roles, I come to the conclusion that people think I'm incapable of that. And then I make the decision that I am incapable of that. You actually have to have a Mike White that comes in and says, 'I think you can do this,'" she said. Coolidge won an Emmy for the role in 2022.
Since "The White Lotus," offers for other projects have been pouring in. "People that I could never get in the door—all of a sudden they're asking me to be part of their things," she told Variety.
Jane Lynch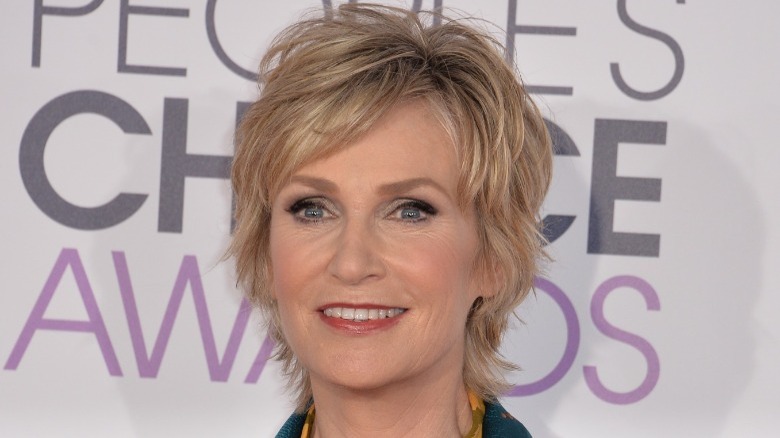 Before Jane Lynch settled into the role that she became famous for, Sue Sylvester in "Glee," she was a consistent guest star in a variety of TV shows. But at 50, she had never had a solid recurring role on TV. As luck would have it, however, Ryan Murphy wanted her for the role of the wicked coach of William McKinley High School. "The pilot had been written, was getting ready to be shot, and Kevin Reilly, who was the president of Fox at the time, said to Ryan Murphy, 'You need a villain in this before we shoot it.' So he came up with it: Her name shall be Sue Sylvester, and she will be played by Jane Lynch! I knew Ryan a little bit at the time ... So yeah, it was an offer ... I didn't have a lot of them before that," she explained in an interview with Vanity Fair.
"Glee" led to her first Emmy. She's since had 13 nominations and five wins. In recent years, she has taken on praise-worthy roles in "The Marvelous Mrs. Maisel" and "Only Murders in the Building." In 2013, at age 53, Lynch made her Broadway debut and in 2022, returned to the stage for the "Funny Girl" revival, according to Britannica.
Estelle Harris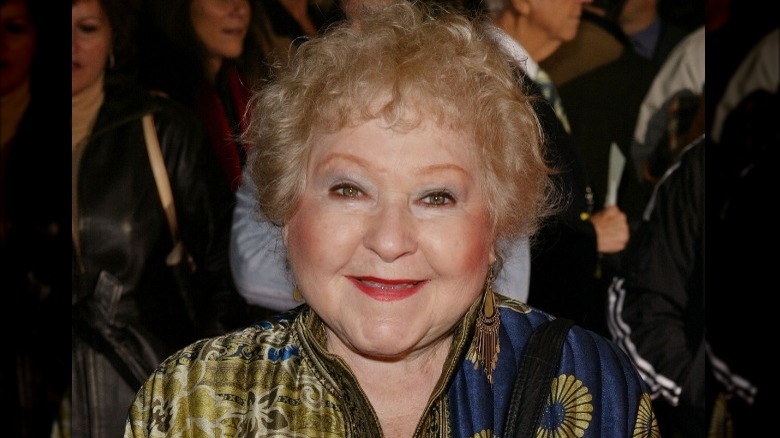 Famous for her roles in "Seinfeld" and "Toy Story," Estelle Harris didn't pursue an acting career until much later in life (per The Hollywood Reporter). For much of her younger adulthood she was a stay-at-home mom. Interested in giving a career in acting a go, she started appearing in commercials in the '80s and took on parts in dinner theaters, according to The New York Times. "Seinfeld" was her first major role at age 64. Although she only appeared in 27 of the 180 episodes of the '90s sitcom as Estelle Costanza, George Costanza's mother, she was undoubtedly in some of the most memorable episodes and shined with comedic charm.
"Everyone watches [Seinfeld]...Of course it opened doors," the late bloomer said in a 1999 interview. One of those doors led to Disney. In 1995, she landed the part of the beloved Mrs. Potato Head in the "Toy Story" franchise. Harris died in 2022 at age 93.
Bea Arthur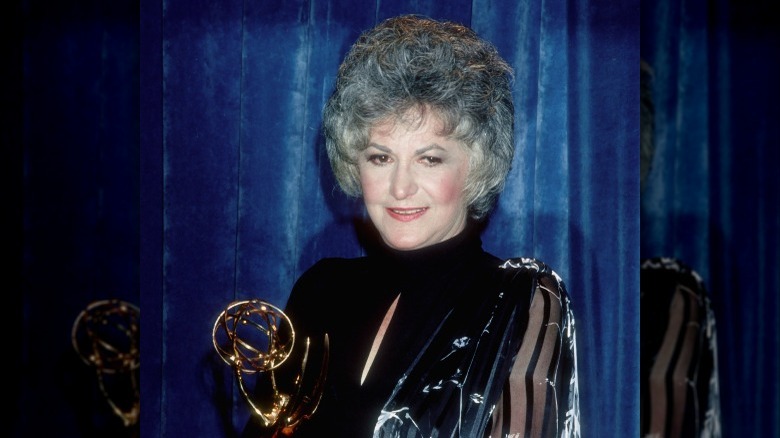 Before Bea Arthur delved into an acting career, she was a member of the Marine Corps Women's Reserve during World War II, according to U.S. Department of Defense. She served as a typist, truck driver, and dispatcher during her time as a Marine. After she was honorably discharged, Arthur started a stage career in New York City, working her way up to the highest ranks of Broadway. Her television breakthrough came with a guest appearance on "All in the Family," (via Biography). Audiences liked the character so much that a spin-off, "Maude," about Arthur's character was created in 1972 when Arthur was 50 years old. The sitcom ran until 1978 and made Arthur a household name. She won an Emmy for the role in 1977.
The success of "Maude" led to another later-in-life gig: playing Dorothy on "The Golden Girls" from 1985-1992. The series solidified Arthur's place as a lasting pop culture icon.
Regis Philbin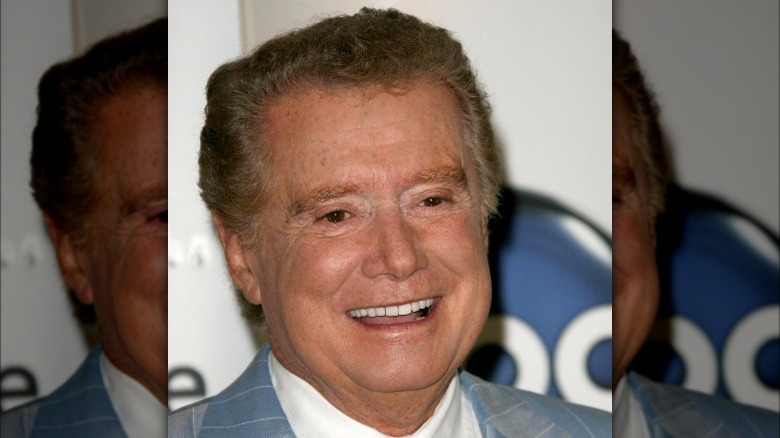 Regis Philbin may have hosted a late night show called the "The Regis Philbin Show" as a young man in 1961, but the show was a short-lived failure according to Philbin and he moved on to working as an announcer on "The Joey Bishop Show" for the rest of the 1960s, per Brittannica. In 1969, on the last episode of "The Joey Bishop Show," famous astrologer Sydney Omarr told Philbin that his success would come later in life. "He said, 'You know, your name is going to become a household word in this country,"" Philbin explained in an interview with The Television Academy. When Philbin eagerly asked how long it would take, Omarr told him he'd have to wait two decades.
The astrologer was dead on. Twenty years later, in 1989, when Philbin was 57, his syndicated morning show "Live! with Regis and Kathie Lee" would become a massive hit throughout the country and one of the most popular talk shows in the 1990s. After Kathie Lee Gifford's departure in 2000, Philbin continued the show with Kelly Ripa as "Live! with Regis and Kelly" until Philbin's retirement in 2011. He also famously hosted the game show "Who Wants to be a Millionaire?" from 1999 to 2002. Philbin died in July 2020 at 88 years old.
Lisa Vanderpump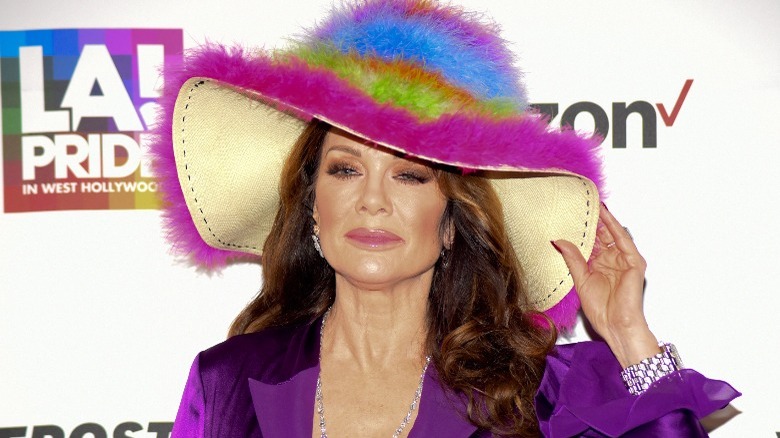 Reality TV star Lisa Vanderpump was 50 when she appeared on the first season of "The Real Housewives of Beverly Hills" in 2010. Prior to stealing scenes in the Bravo series, Vanderpump was primarily a restaurateur. She had dabbled in acting in the '70s and '80s, appearing in more than 100 commercials and as a guest star on "Baywatch Nights," according to Express. But she didn't pursue an entertainment career for the long haul. Instead, focused on raising her children and becoming a successful businesswoman.
When she was approached to do "RHOBH," she saw it as an opportunity to open new doors in her life. "I would be lying if I didn't say that the celebrity aspect of it isn't beneficial. I'm the same person I was three years ago before I opened my life and it's just a platter of opportunities since. For instance, I've written a book that I kind of had written before I had a book offer. It's the same book I could have written two or three years ago but nobody would have bought it," she said in an interview with ABC News. In addition to the book, she's gone on to produce her own reality show "Vanderpump Rules," appeared in "Dancing with the Stars" in 2013, and was named "Woman of the Year" by the California State Assembly in 2015, per Bravo.