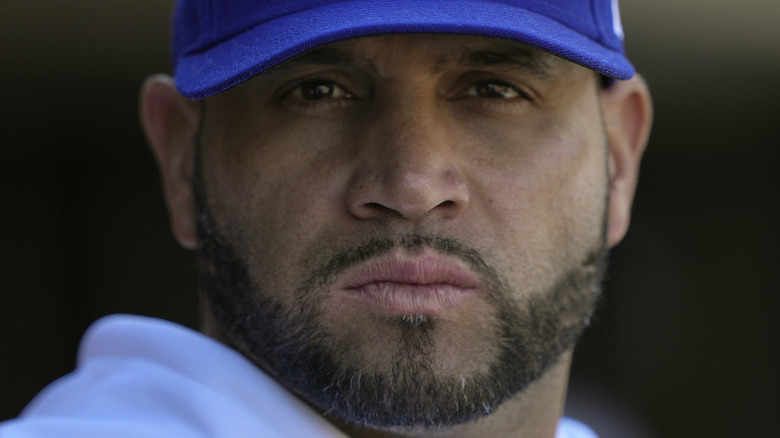 St. Louis Cardinals first baseman Albert Pujols is gaining heat online, as TMZ reports he is divorcing his wife of two decades, Deidre Pujols, just days after she had brain surgery. "I've been asked a lot of questions over the past few days regarding what's been going on at home and sadly, after 22 years of marriage, I have made the decision to file for divorce from my wife," the baseball star said in a statement, per his agent Dan Lozano.
The couple wed in 2000 and share five children together, and their family's world turned upside down after his wife's brain tumor was discovered in October 2021. The Cardinals star was also notably absent for his wife's surgery, as he was playing in a game against the Nationals in West Palm Beach that day, according to STL Sports Page.
Albert owned up that the divorce announcement was released at a less-than-ideal time. While he said that separating from Deidre was something he "never wanted to see happen," it was supposedly in the works for awhile.
Albert Pujols says his divorce didn't 'happen overnight'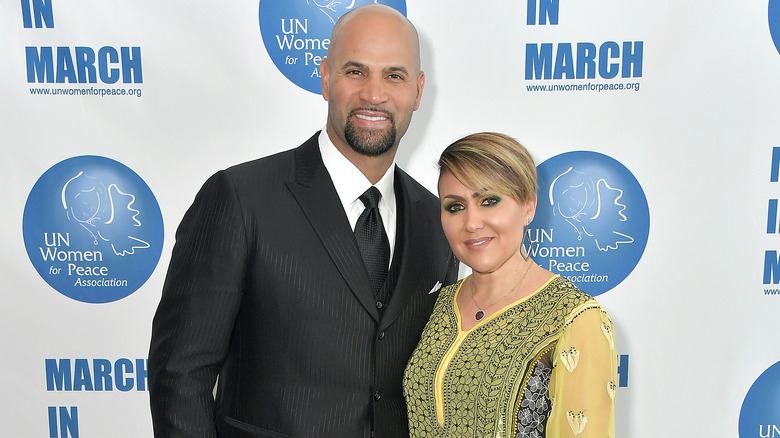 Deidre Pujols made it public knowledge she had her brain tumor removed on March 30 in an Instagram post. Five days after having surgery to remove her tumor, her husband, MLB star Albert Pujols, took legal action to end their marriage. The Cardinals slugger called himself a "devout Christian" and added that the two will "remain committed to raising" their five kids together, per a divorce announcement from his agent on April 4. Pujols also stated that their separation "isn't something that just happened overnight," implying that while it may be news to the public, it isn't new information to their family.
Outkick reports that Deidre is expected to make a full recovery. On April 3, she posted a health update on Instagram thanking the medical team "who saved my life and cared for me after such a major surgery." One commenter on the Outkick article wrote, "For those who are going to talk about the 'timing' or any nonsense like that, you obviously don't know the details (neither do I), but I'm sure everything wasn't all happy days until she had the operation." Twitter, however, didn't seem interested in the slightest. "Why does this need to be public?" one user asked.
We hope Deidre's surgery strikes her cancer out for good, and we wish her a continued recovery.