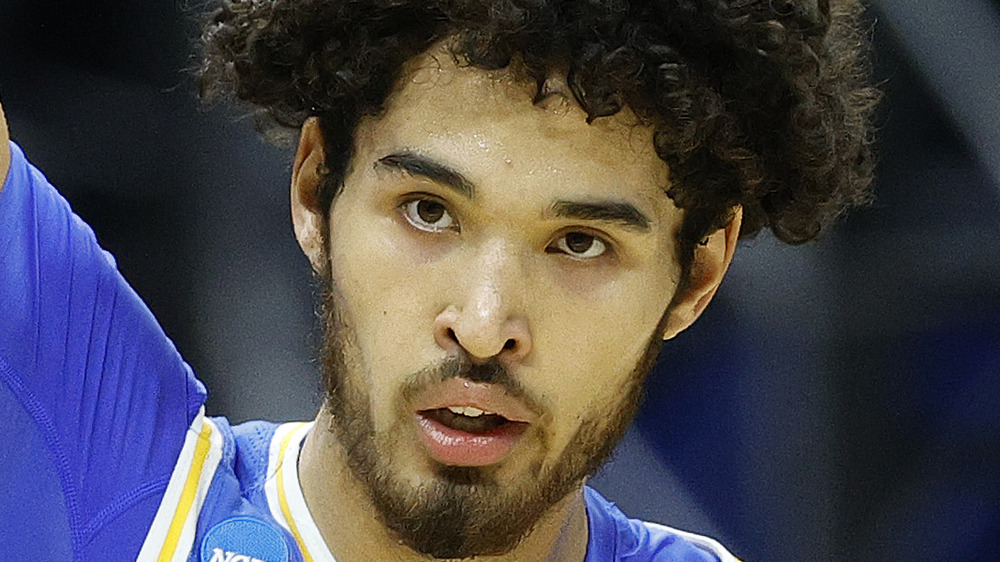 Bruins guard Johnny Juzang made UCLA fans ecstatic when he carried his team into the Final Four of March Madness beating Michigan by a hair in their March 30, 2021 game. One of which being girlfriend Emma Smith. The Instagram model took to her Story to share several videos of the momentous occasion and she couldn't hold back her emotion.
"Baby [with] 28 points. They can't play [with] you," she wrote in one clip as fans could be heard chanting "U-C-L-A" in the background, per New York Post. "I can't stop crying. This isn't okay," she later wrote on a selfie where she was visibly teary-eyed. The following day, Smith reposted a video series of the heartwarming reactions from a few of her fellow UCLA fans and WAGs, including herself, writing, "[And] we're not done yet, baby."
It clear Smith is head over heels for her man, and it looks like the feelings are mutual. According to Juzang's Instagram, the pair spent New Year's Eve 2020 together and in celebration, the athlete shared a series of photos of the love birds getting cozy. Keep scrolling for more details about Emma Smith.
Emma Smith is working her way to the catwalk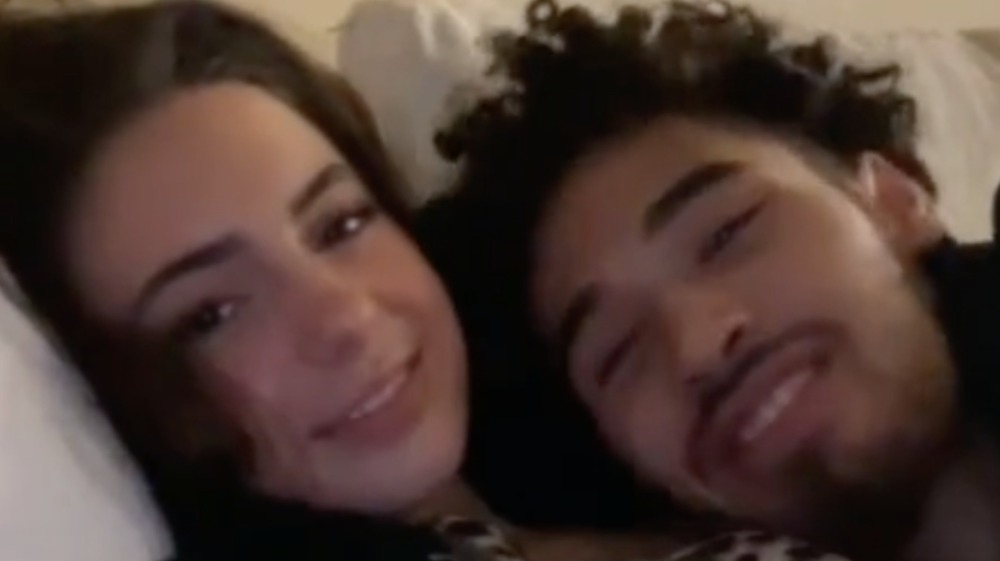 Aside's from being Johnny Juzang's biggest cheerleader, Emma Smith is a hard-working gal who's trying to make a name for herself in the modeling Industry. According to her Instagram bio, she has a lot of representation included Axle Management, LA Models Runway, Two Management, and Luber Roklin Entertainment.
She often shares photos from her glamourous shoots on the app, however, it looks like she lets her hair down on TikTok. The 19-year-old has 578.9K followers on the platform and in addition to showing off her dance moves, she puts her relationship with her athlete boyfriend on full display. In honor of his March Madness win, she posted a compilation of their cutest couple moments, and frankly, we're green with envy. Just look at how he looks at her! In one video of the two, she even says, "I found my soulmate." It looks like Juzang and Smith are working their way to being the hottest couple in basketball.