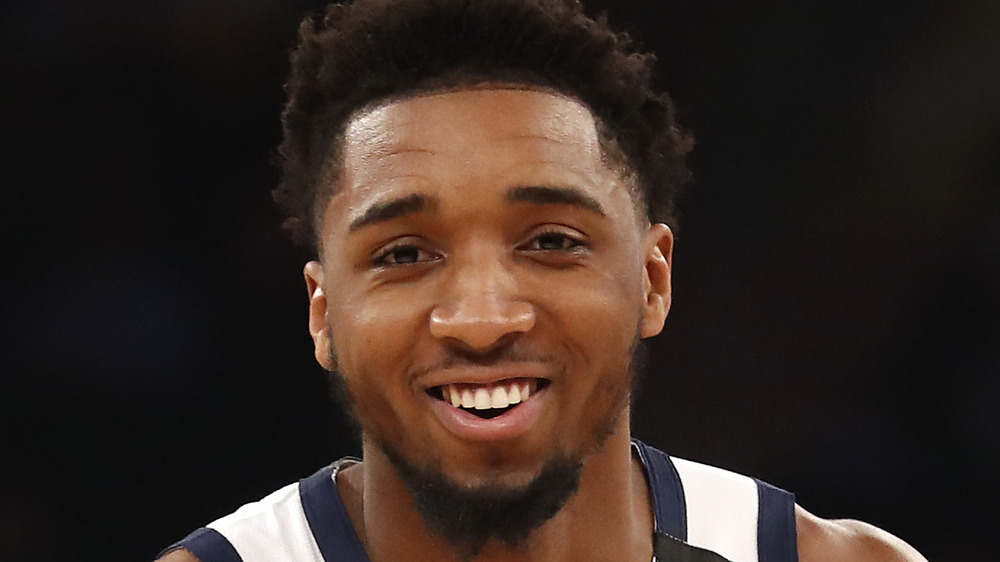 Utah Jazz player Donovan Mitchell is heading to the NBA All-Star game. Even though he's part of the team with the best record right now in the NBA, Mitchell and his teammate, Rudy Gobert, were the last picks selected by captains Kevin Durant and LeBron James. "I just want to say something. There is no slander to the Utah Jazz," James explained (via New York Post). "You guys got to understand, just like in video games growing up, we never played with Utah."
While Mitchell gets ready to take to the court with the best players in the league, it's doubtful that this time Deja Lighty will be rooting for him in the stands. While it's unclear when the two started dating, back in 2017, Mitchell posted a now-deleted photo of the former Account Executive for the Cleveland Cavaliers for her birthday. According to a screenshot posted on Player Wives, he referred to Lighty as his "partner in crime" and "my girl." Other now-deleted photos show them cuddling by a fire with the caption, "Me n U," as well as another one of them snuggling in matching jean outfits. In another photo, Lighty is standing by Mitchell's side as he holds his trophy for being the Slam Dunk Champion in 2018.
So what's with all the deleted pics? It probably has to do with the fact that the once adorable couple is no longer together.
Donovan Mitchell and Deja Lighty called it quits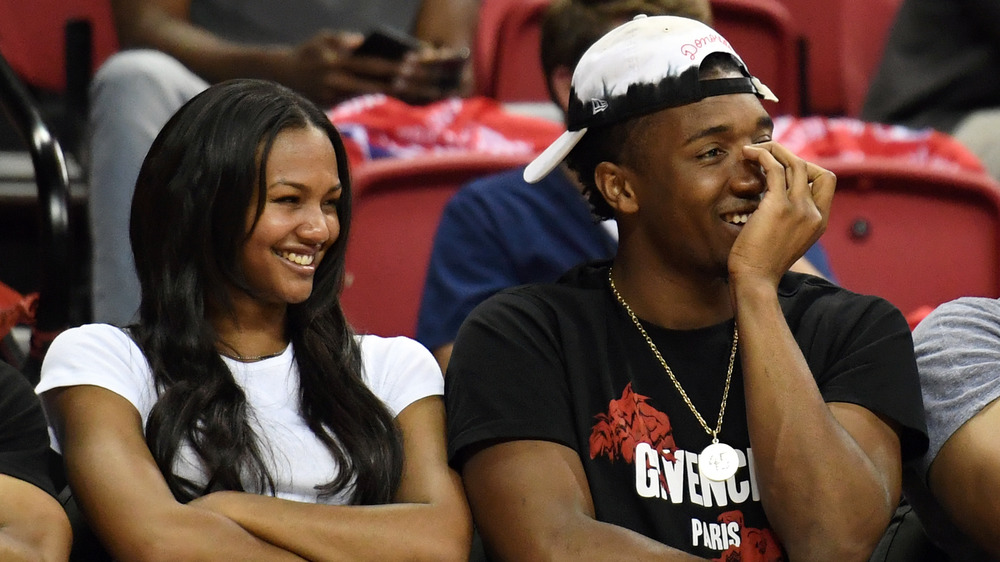 Utah Jazz shooting guard Donovan Mitchell and model Deja Lighty are no longer an item. Terez Owens reports that the two broke up in the fall of 2019. Player Wives speculates that perhaps it was distance that made the two call it quits. During their relationship, Lighty worked as an account executive for the Cleveland Cavaliers while Mitchell was playing for the Utah Jazz almost 2,000 miles away.
It's unclear why the two broke up, and it's also unknown how the pair even got together in the first place. According to Player Wives, Lighty, who is the daughter of the late hip-hop mogul Chris Lighty, and Mitchell attended different high schools, hours away from each other. She then went to Temple University for college, and he went to the University of Louisville. Perhaps it was their love of sports that brought them together; Lighty has a degree in Sports Management and worked as a recruiter for the Temple basketball team. She also cheered for the school.
Lighty seems to have now left the sports world, however, following her split with Mitchell. According to her LinkedIn profile, she now works as the Community Manager for Jones Road Beauty. It also appears from her Instagram that Lighty also models. Mitchell remains on the Utah Jazz, and many would say he has become their best player. While their relationship may not have worked out, the two seem to be thriving on their own.