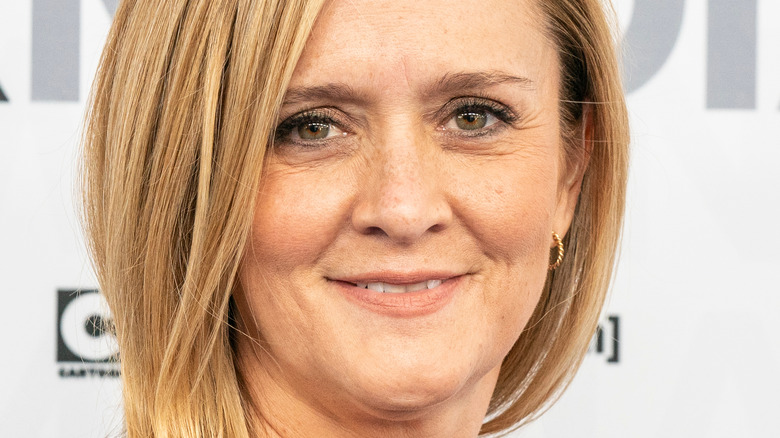 TBS, short for Turner Broadcasting System, used to be WTBS when it was a humble Atlanta area broadcasting television station in the 1970s, airing mostly old movies and sitcom reruns. Developing in tandem with the rise of cable TV, which owner Ted Turner helped move along and popularize, WTBS became Superstation TBS, available on cable systems all over the country — still airing a lot of aging content, but also Atlanta Braves games — and helped make Turner a tycoon who could launch other viable cable channels, including CNN and TNT. Today, Turner is long gone and TBS is one of the most-watched outlets in the United States. It's the home of loads of original and innovative programming like "American Dad," "Full Frontal with Samantha Bee," "Conan," "Miracle Workers" ... and a lot of old episodes of "The Big Bang Theory."
As a major TV juggernaut, TBS was bound to generate some controversy along the way. Here are all the times TBS made the news ... but not in a good way or in a positive light.
TBS's unique news format earned the ire of Congress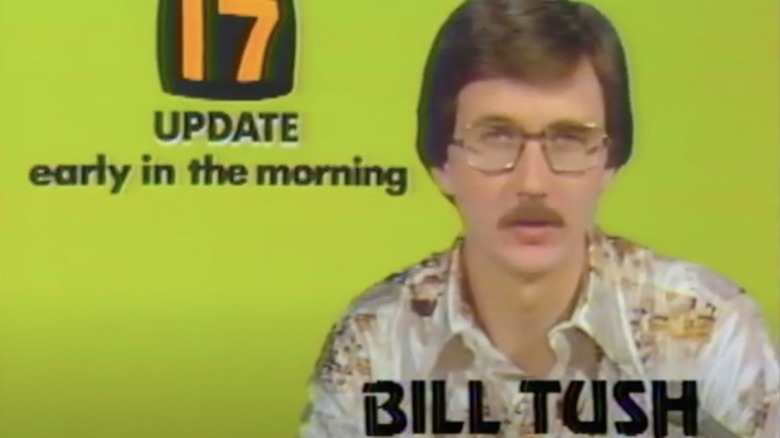 As an over-the-air, meaning free and non-cable, broadcaster for much of its history, TBS had to comply with a legal requirement from the Federal Communications Commission to air a certain amount of news and public affairs programming each week. Local Atlanta channel 17, according to owner and operator Ted Turner in his memoir "Call Me Ted," "did as little as possible, and we presented it in an irreverent fashion in the overnight hours." Aired as short segments in between other shows in the middle of the night in the 1970s, WTBS aired "17 Update Early in the Morning." The headlines and stories were serious, but the way in which anchor Bill Tush delivered them were anything but — he'd make jokes, pretend to be annoyed by a fly, feature a dog as his co-anchor, or put a bag on his head and proclaim himself the "Unknown Newsman."
In 1979, after WTBS was appearing on quite a few early cable systems as a "SuperStation," Turner testified in a congressional hearing over whether or not he was skirting FCC regulations by airing news programming in the form of "17 Update in the Morning." Turner avoided legal intervention because WTBS was following the law in its loosest sense. Notably, less than a year later, in June 1980, he'd launch Cable News Network, or CNN.
TBS canceled CeeLo Green's show after his assault trial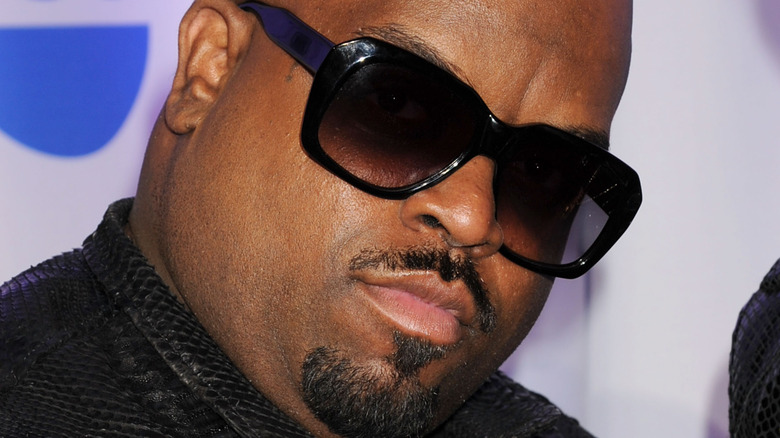 According to CNN, CeeLo Green was accused of sexual assault over a July 2012 incident in which he allegedly gave a woman the drug ecstasy without her knowledge and then took her to a hotel room. Per NBC News, the woman claimed she woke up, naked, with no recollection of what had transpired with Green the previous evening. Avoiding a potentially long prison sentence, Green entered a no contest plea and was sentenced in 2014 to attend drug rehabilitation meetings and to perform 360 hours of community service.
Four days later, Green went on a Twitter spree (via BuzzFeed), essentially admitting to the assault but then justifying his actions, further cementing his part in one of TBS's biggest scandals. One tweet read, "If someone is passed out they're not even WITH you consciously! so WITH Implies consent."
At the time of Green's sentencing and tweet-storm, he'd just finished filming a season of a reality show about his life for TBS called "The Good Life." One day after Green tweeted what he tweeted, TBS canceled the series (via TheWrap), citing poor ratings.
Full Frontal with Samantha Bee used an extremely bad word to describe Ivanka Trump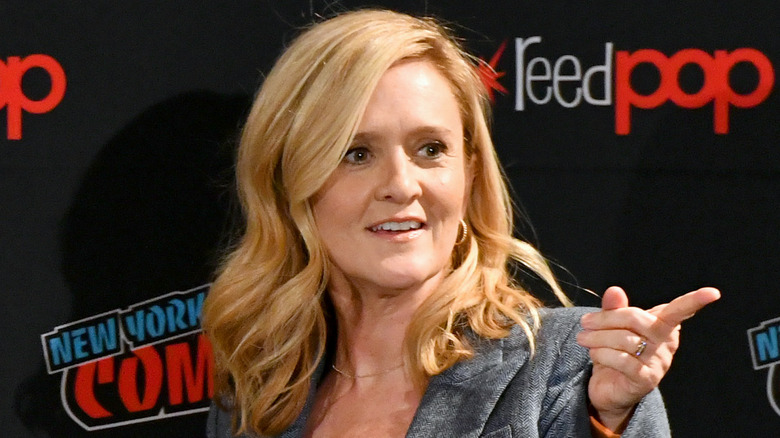 "The Daily Show" correspondent Samantha Bee brought her own spin on that show's vitriolic and satirical comedy to TBS in 2016 with "Full Frontal with Samantha Bee." In a 2018 segment about the Trump administration's practice of separating illegal immigrant children at the border from their parents, Bee called the procedure "so evil it's the inciting incident in almost every movie we've ever cared about," as reported by IndieWire. Then Bee mentioned that presidential daughter and advisor Ivanka Trump posted a picture of herself and her child on social media. "You know, Ivanka, that's a beautiful photo of you and your child, but let me just say, one mother to another, do something about your dad's immigration practices, you feckless c***."
Trump supporters and conservatives were aghast. "The language used by Samantha Bee last night is vile and vicious," White House Press Secretary Sarah Huckabee Sanders said in a statement. "Executives at Time Warner and TBS must demonstrate that such explicit profanity about female members of this administration will not be condoned on its network."
TBS responded by removing the "Full Frontal" clip from its YouTube page, while Bee apologized. "I would like to sincerely apologize to Ivanka Trump and to my viewers for using an expletive on my show to describe her last night," Bee tweeted. "It was inappropriate and inexcusable. I crossed a line, and I deeply regret it."
Full Frontal accidentally teased a man with cancer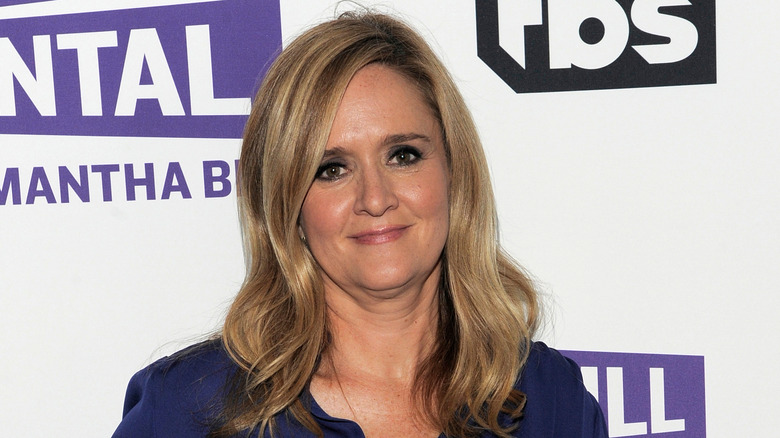 Obviously, "Full Frontal with Samantha Bee" isn't afraid to go hard against its targets or use some bad language to emphasize a point. But in 2017, the TBS comedy news show criticized the appearance of someone it profiled, and that turned out to be too far beyond the boundaries of satire. According to USA Today, "Full Frontal" aired a segment poking fun at attendees of the Conservative Political Action Conference, or CPAC, a convention, idea exchange, and speech platform for some of the United States' thinkers at the far right of the political and ideological spectrum. A narrator bemoaned the presence of "Nazi hair," or a form of the faux-hawk commonly seen at CPAC. One of the men seen with such a haircut, in which the sides of the head are mostly shaved off, was Kyle Coddington, a reporter for Outset Magazine. Coddington learned he'd been featured on "Full Frontal" and let producers know that his lack of hair wasn't necessarily by choice, but that he'd lost it because of radiation and chemotherapy treatments following a stage 4 brain cancer diagnosis.
"Full Frontal" quickly issued an apology. "We deeply apologize for offending [Boddington] in our CPAC segment," the show's account tweeted. "We only learned of his condition today & have removed him from the piece."
When TBS rescued Conan O'Brien from NBC, it pushed out George Lopez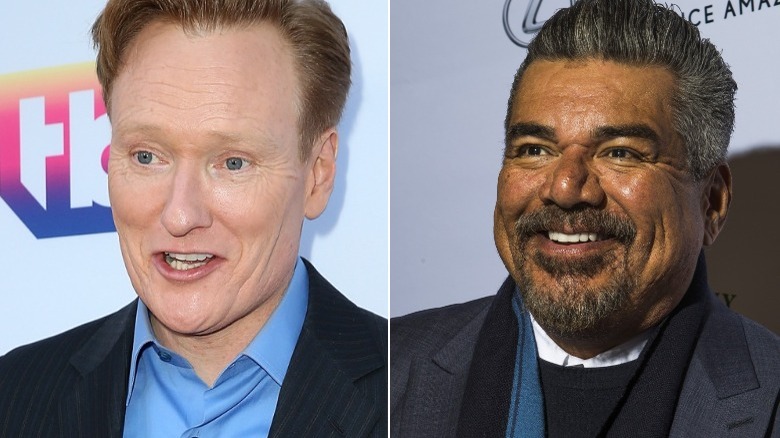 After abysmal ratings for "The Jay Leno Show" helped sink "The Tonight Show with Conan O'Brien," NBC planned to move "Leno" to 11:35 p.m. and "Tonight" to 12:05. Conan O'Brien left NBC (with a $45 million buyout and severance, per The New York Times), and brought "Conan" to TBS. That meant the network had to do what O'Brien didn't want NBC to have to do — push a pre-existing talk show into the night. When "Conan" debuted in November 2010, "Lopez Tonight," hosted by stand-up comedian George Lopez, got shoved back an hour, per The Hollywood Reporter. When it happened, Lopez said (via Deadline) that he was "completely 100% on board." Less than a year later, TBS canceled "Lopez Tonight" following a 40 percent ratings slide, according to Variety.
In 2013, Lopez talked about his show's controversial end, surely one of TBS's biggest scandals, to "HuffPost Live." He said that O'Brien had offered himself as a sounding board should Lopez "ever need anybody to vent to" about late-night headaches. "You got a paycheck for $40 million. How am I gonna vent to you?" Lopez commented. "We didn't get the same respect that NBC gave him, and he b****ed for two years. I took my hit like a man, and I went away."
Lopez, a performer of Latino heritage, believes the racial background of his audience helped facilitate his show's cancelation (via HuffPost): "I don't think TBS wanted that show. I don't think they wanted that demographic."
TBS canceled a Louis C.K. show before it aired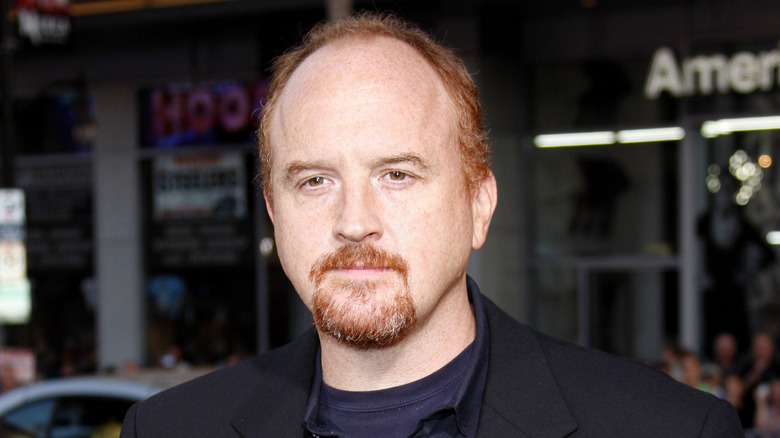 From 2010 to 2015, FX aired "Louie," an introspective dramedy from extremely popular stand-up comedian and filmmaker Louis C.K. The show also earned 22 Emmy nominations and won twice in the comedy writing category, so TBS was eager to form an alliance from C.K. In January 2017, Entertainment Weekly announced that the network had ordered an animated series called "The Cops," created by C.K. He also voiced one of the two main characters (with comedy legend Albert Brooks), ineffectual Los Angeles police officers. The show, planned to debut in 2018, was meant to be a flagship series in TBS's burgeoning original comedy lineup, alongside "Final Space" and the newly acquired "American Dad!"
But then the #MeToo movement happened, and C.K. was called out for his past activities of an unwanted and sexual nature. After The New York Times reported that C.K. had performed an act on himself and forced female colleagues with less clout to observe him, on five separate occasions, TBS suspended production on "The Cops," according to Deadline. After closing the show's production facilities and laying off animators, TBS announced in January 2018 that "The Cops" would never get made and would never air.
He's a Lady was all kinds of problematic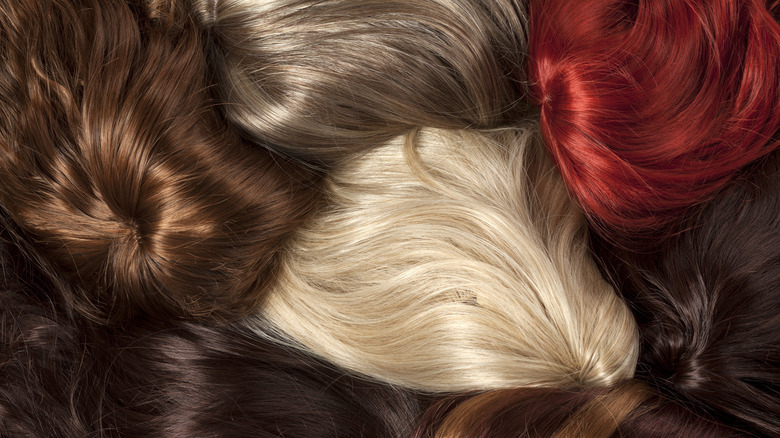 As part of the first wave of brash, high-concept reality television in the early 2000s, TBS aired a competition-game show in 2004 called "He's a Lady." The very masculine and overtly macho contestants were tricked into appearing, told they would be on a physical game show called "All American Man." Instead, they were tasked with being the best at doing traditionally female things, like wedding planning, serving as a bridesmaid, entering a beauty pageant, and "passing" as female in public places while decked out in dresses, jewelry, makeup, and bras.
"He's a Lady" lasted a single season of six episodes, and will likely never return to television, what with a general evolution in the perception of gender roles and because the show upset a lot of people. According to AdAge, primary advertiser S.C. Johnson pulled its support from "He's a Lady" just before the series premiered. "We've assessed the show, and we will not sponsor it," the company said in a statement.
And according to Multichannel News, TV writers John Phillips and Derek Gerard sued Turner Broadcasting and production company Evolution Film in 2004, alleging that it stole their concept for a reality show they'd titled "Sex Change." Phillips and Gerard claimed that TBS had seen their 20-page treatment and "intentionally and knowingly" lifted several elements to make "He's a Lady" and did not credit or compensate them.
TBS sped up its shows to cram in more ad space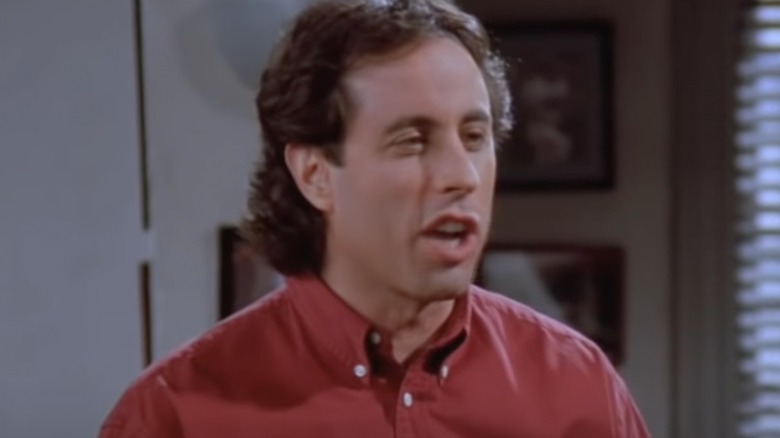 The reason why so many cable TV channels fill their schedule with reruns of old network sitcoms: They're relatively cheap. Paying a licensing fee of more than $1 million per episode, and then getting to air it dozens of times over the course of many years is much less expensive for TBS than it is to create new episodes of new shows. Plus, those reruns generate advertising revenue. However, there used to be only so many advertising slots available — a 30-minute show often runs around 22 minutes with commercials added, making for about eight minutes of ad time per half hour.
According to The Wall Street Journal, TBS helped to pioneer a novel if insidious new method to actually get more time in its day and thus more ad space to sell. The network ever so slightly and almost imperceptibly sped up the rate at which it aired shows. As utilized in the network's airings of "The Wizard of Oz" and "Seinfeld," the slightly speedier broadcasts netted the network a 18.6 minutes per hour of lucrative advertising time.
TBS bungled the broadcast of a big baseball game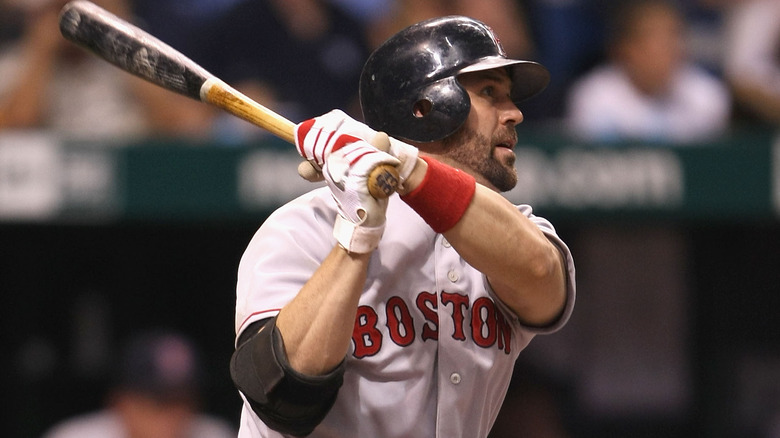 In the 1970s, well before it became a national cable juggernaut, according to the Orlando Sentinel, the station that would become TBS began airing what would be its signature programming for decades: Atlanta Braves baseball games. TBS ended its Braves coverage in 2007, but a year later, the station held the rights to broadcast the American League Championship Series, contested by the Tampa Bay Rays and the Boston Red Sox. It's reasonable to assume that airing a baseball game would be a piece of cake for the TBS production facilities and crew, but people do make mistakes, equipment fails, and accidents happen.
According to the Associated Press, TBS experienced major technical problems at the outset of Game 6 of the 2008 ALCS. "Two circuit breakers in our Atlanta transmission operations tripped, causing the master router and its backup — which are necessary to transmit any incoming feed outbound — to shut down," network spokesman Sal Petruzzi said via statement. In other words, TBS couldn't air the game, and it took 20 minutes to get back online — a very long time for fans anxious to watch a pivotal playoff game. The game finally went live in the bottom of the first inning, and TBS filled the dead air with an old episode of "The Steve Harvey Show."
TBS cut off a Christmas movie in progress and viewers got upset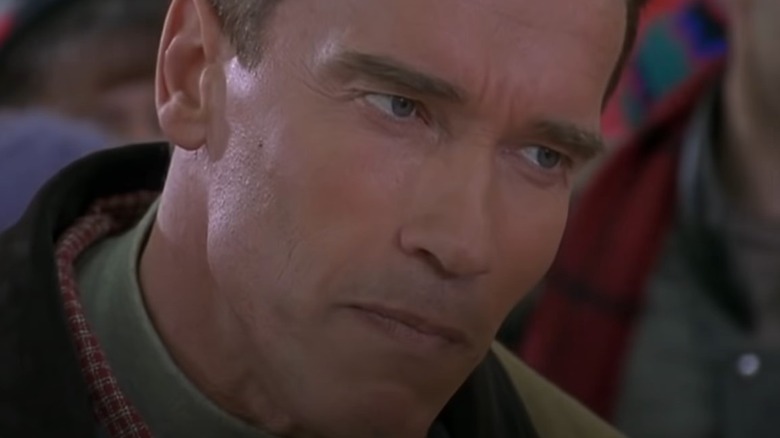 "Jingle All the Way," a rare comedy from action superstar Arnold Schwarzenegger, hit theaters in 1996. The actor plays a dad willing to do whatever it takes to secure a Turbo Man toy to put under the Christmas tree for his son. It's an extremely cold and cynical satire of the materialism and shopping frenzies that can accompany the holiday season, and a critically derided one at that, earning 17 percent on Rotten Tomatoes, and yet it's a holiday favorite for a lot of people, ranking up there with "A Christmas Story." And like that movie, TBS airs it frequently during the Christmas season.
According to The Wrap, "Jingle All the Way" aired on TBS in December 2020. But "Jingle All the Way" didn't air all the way. Suddenly, and seemingly arbitrarily, TBS cut out about the last 10-minute chunk of the film and went straight to the credits. Fans were livid that they didn't get to see the last few minutes of this 24-year-old film readily available in many other outlets. They took their outrage to Twitter, calling the cuts "an outrage" and a "shame."
The federal government tried to stop a TBS merger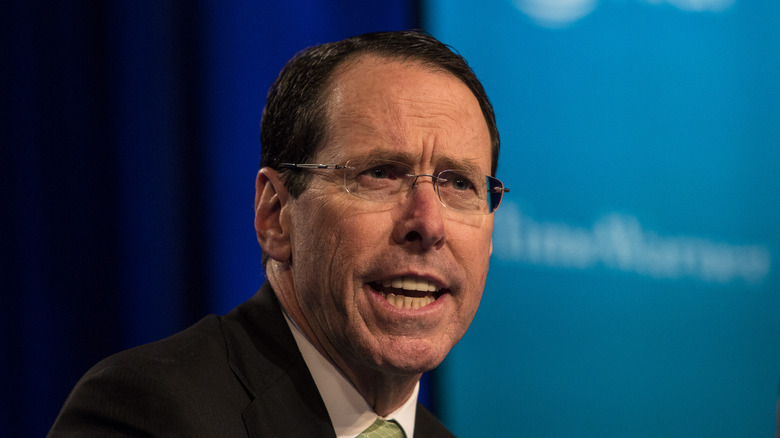 In 1995, according to The New York Times, the Time Warner conglomerate of media and cable systems purchased the 82 percent of the Turner network organization it didn't already own, completing its full acquisition of the company, including the TBS channel. In 2016, according to CNN, AT&T, one of the United States' major phone and internet service providers, announced that it had agreed to purchase Time Warner (including Turner, and thus TBS) for $85 billion. One of the biggest media consolidation deals in history, it made AT&T a producer and distributor of content.
However, such massive mergers often require governmental approval, and the AT&T-Time Warner-slash-Turner merger didn't get that at first. According to CNBC, the U.S. Department of Justice filed suit to prevent the merger, alleging that AT&T, which already owned satellite television company DirecTV, could feasibly charge non-Time Warner content providers (like Disney, Universal, or Discovery Networks) higher prices to be on its subscriber packages than it would for Time Warner or Turner-controlled channels, which would then lead to higher rates for customers.
In 2018, a federal judge ruled that the $85 million merger could proceed, and the Justice Department announced it would not appeal the decision. However, just three years later, TBS — and its corporate siblings in the rebranded WarnerMedia empire — changed hands again. Per CNBC, AT&T spun off all of Warner and merged it with Discovery, creating a new big-shot in content creation.